Most Student Loan Payments Are Now Deferred Until September—Here's What This Means
President Biden signed the executive order on his first day in office.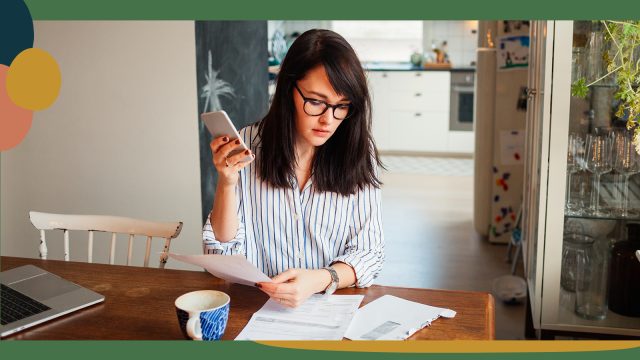 After Joe Biden was sworn in on Wednesday, January 20th, to become the 46th president of the United States, he signed 17 executive orders, memorandums, and proclamations into law later that same day. Amongst those was a directive to the Department of Education to once again extend the pausing of student loan payments and keep the interest rate at 0% until September 30th, 2021, rather than the originally end date of January 2021. While the deferment from the federal government has been ongoing since March 2020 due to the coronavirus (COVID-19) pandemic, this action from Biden will provide much-needed aid to the over 11 million Americans who are still unemployed and others who are struggling.
As all of us know, student loan debt has been a huge financial issue since long before the pandemic began. According to the Federal Reserve Bank of New York, the federal student loan debt reached $1.7 trillion amongst 40 million Americans in 2020. And according to the U.S. Department of Education, one in every five student loan borrowers is in default. Plus, per a Pew study from November 2020, almost 6 in 10 borrowers reported that it would be difficult for them to make payments toward their student loans the following month.
Still, the Biden administration's decision is great news for many people. Below is everything you need to know about the executive action that was just implemented.
How long will the extension last?
According to the executive order, the extension will last until September, 30th, 2021. This is based on statements from Dr. Fauci himself that the Covid-19 pandemic will still likely be going on around that time, and life won't hit "normalcy" until the end of 2021.
Are private loans included in the executive order?
At this time, only federal student loans are included in the executive order, as according to Federal Student Aid, the Department of Education does "not have legal authority over private student loans." According to NerdWallet, there is a total of $131.81 billion in outstanding private student loan debt. Out of that debt, there are 27.1 million people who are in repayment, 3.1 million who are in deferment, and 23 million who are in forbearance in 2020. However, if Biden decides to change this, he can do so with new legislation.
Was student loan forgiveness included in the executive order?
While there were talks within the Biden campaign of canceling or forgiving some of the nation's student debt by endorsing a plan that would cancel $10,000 in federal student debt for each borrower, no plan of this sort was included in this executive order. However, while Biden has supported canceling $10,000, some his fellow Democrats, like Elizabeth Warren and now-majority leader, Chuck Schumer, want the next sitting president to cancel up to $50,000 of student debt for each borrower. Biden has yet to support this proposal.
Can I continue to make payments if I want to?
Absolutely! While student loans are deferred until September 30, 2021, you still have the ability to pay off your loan if you want to. The good news is, any payment you make now toward your federal student loans will automatically lower your principal, not the added interest, which means you're paying exactly what you owe and not the percentage of interest that is normally accrued on the loan.
What happens after September 30th?
As of right now, there is no information addressing what will happen to student loans after this new extended deadline. However, if another extension will be provided, it will most likely be contingent on the status of the Covid-19 pandemic and the overall economy. Similar to what the Trump administration did in August 2020 by extending the plan, Biden will most likely do the same if the pandemic is still at large as it is today.
As information about the coronavirus pandemic rapidly changes, HelloGiggles is committed to providing accurate and helpful coverage to our readers. As such, some of the information in this story may have changed after publication. For the latest on COVID-19, we encourage you to use online resources from CDC, WHO, and local public health departments, and visit our coronavirus hub.