Joe Alwyn got real about what it's like to have Taylor Swift write love songs about you
It's been a known fact for years: Dating Taylor Swift means you must be more than okay with her writing love songs (or, heaven forbid, breakup songs) about you. Swift's latest lover, Joe Alwyn, says he has no problem with that caveat. In fact, the "London Boy" welcomes it.
When asked by The Sunday Times if the songs affect his relationship with Swift, Alwyn, who stars as Bob Cratchit in the BBC's newest version of Charles Dickens's A Christmas Carol, said, "No, not at all. No," adding, "It's flattering."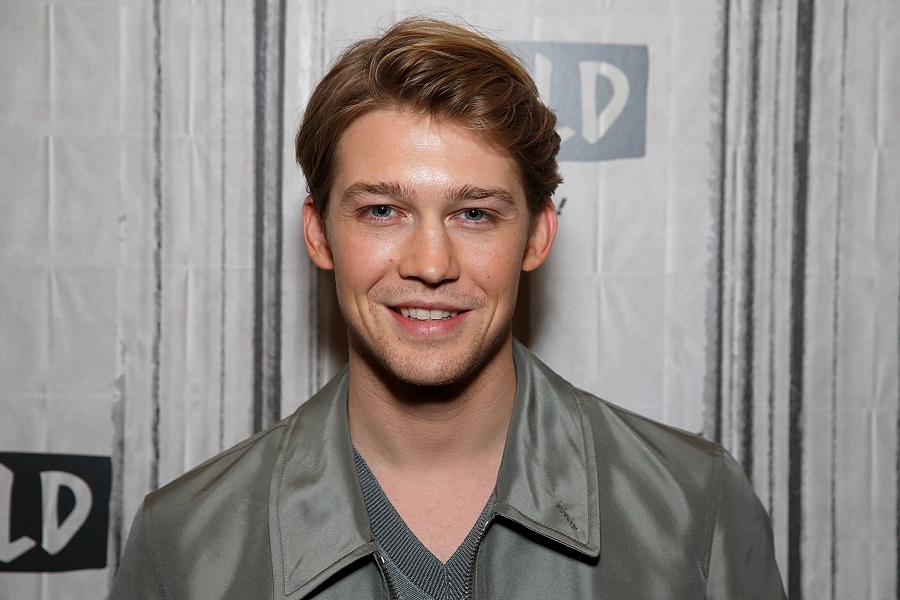 We mean, yeah, if Taylor Swift wrote one of her most epic bridges in a catalog full of epic bridges for us, we'd be flattered, too. We're of course talking about the wedding vow-ish bridge of "Lover." But don't expect Alwyn to wax poetic about being the main subject in a romantic album literally called Lover. Although he's dating one of the biggest celebrities in the world, Alwyn told the paper that he does his best to keep rumors about their relationship at bay.
The pair have been incredibly private in their almost-three-year coupledom, and Alwyn told the Sunday Times he's become a pro at not paying attention "to what I don't want to pay attention to."
"I turn everything else down on a dial," he said. "I don't have any interest in tabloids."
His focus is on his promoting his work, not his love life. "I know what I want to do, and that's this, and that's what I am doing," he said.
And it appears that his love of privacy has rubbed off on Swift. She credits Alwyn, whom she wrote several songs about on her most recent album Lover, for helping her create a boundary between her personal and public lives.
"Our relationship isn't up for discussion," Swift told The Guardian in August 2019. "If you and I were having a glass of wine right now, we'd be talking about it—but it's just that it goes out into the world. That's where the boundary is, and that's where my life has become manageable. I really want to keep it feeling manageable."
Because she's approaching this relationship in a grown-up way, we have a feeling there won't be any more breakup songs from Swift anytime soon. And although we love an angsty ballad from our queen, we're okay with just love songs if it means she's happy.