Jodie Sweetin (aka Stephanie Tanner) has never watched an episode of "Full House," and how rude!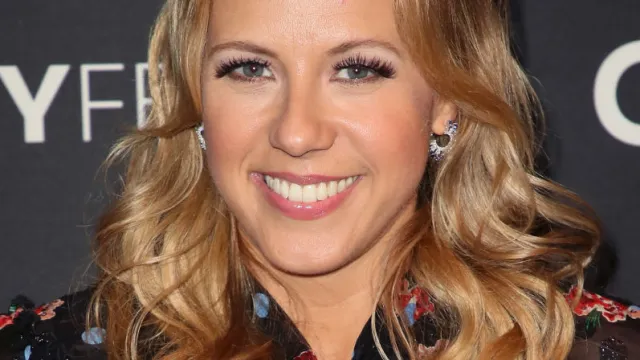 Let's face it, it's hard to find someone who *hasn't* seen an episode of Full House. From OG fans, who watched it during its original TV run in the late '80s and early '90s, to the fans who continue to catch episodes through syndication, Full House has literally shaped a generation.
While we can't imagine having never seen an episode of the series, it turns out one of the show's stars has never watched a full episode of Full House.
(Yes, we're clutching our pearls too.)
Jodie Sweetin, who played Stephanie Tanner on the hit series and reprises her role on Netflix's Fuller House, revealed at a recent Paley Center panel that she's never actually seen a full episode.
"I have to be honest. I don't know that I've ever watched an entire episode of Full House. Not sat down for an entire episode, she said during PaleyFest Fall TV Preview.
WHAT? We can't believe that Sweetin never got to watch countless moments of her childhood self uttering those iconic two words, "How rude!"
Sweetin elaborated, saying that she never has the opportunity to happen upon an episode during Nick at Nite or any of the other billion cable channels that air re-runs of Full House…because she doesn't have cable.
"Now, I don't have a TV. I have like Netflix and HBO GO, but I don't have regular TV, so it's never on in my house, she explained. "My kids watch it, like at their dad's house, or on the iPads. But I don't know that I've ever watched it. I watch clips.
Okay, that *does* make sense. We can also totally imagine not wanting to watch your childhood self on TV, but we're so glad she's at least seen the iconic moments. The most recent season of Fuller House is available on Netflix now.