J.K. Rowling's rejection letters will give hope to writers everywhere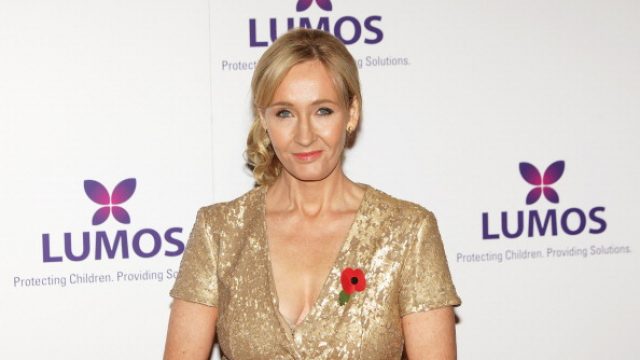 Getting rejected from anything is always disheartening, but getting rejected as a writer can be extra gutting. You've spent so much time and poured your soul onto the page. . . only to be told it's not good enough. But you only have to read Harry Potter creator J.K. Rowling's rejection letters over Twitter to see you're not alone.
It all started when writer Dianne Brubaker tweeted an affirmation to herself after her writing was rejected. "Not getting down. . . because this WILL happen," she tweeted. ". . . @jk_rowling got rejected, I will too!"
J.K. then kindly encouraged Dianne by sharing some advice and motivation to keep on writing. "I pinned my 1st rejection letter to my kitchen wall because it gave me something in common with all my fave writers!" she tweeted.
And J.K. Rowling didn't only get one rejection letter either, she said. When another fan asked her to tweet her rejection letters, she explained that while her Harry Potter rejection letters are in a box in her attic, she has a few more handy under the pen name Robert Galbraith. (She's written The Cuckoo's Calling, The Silkworm, and Career of Evil under her nom de plume.)
J.K. explained that, although she was determined to keep on querying until every single publisher turned her down, "I often feared that would happen":
She also tweeted pictures of her rejection letters as proof:
In fact, the publisher who had first turned down Harry Potter also sent Robert Galbraith "his rudest rejection letter," she tweeted. We wonder just how awful that publisher feels now:
So, folks, just a reminder: If you're ever feeling discouraged, remember that if J.K. Rowling had given up after being rejected, we wouldn't have the very magical Harry Potter series in our lives. And what a sad world *that* would be.