J.K. Rowling's support just helped Muslim-Americans repair a vandalized Jewish cemetery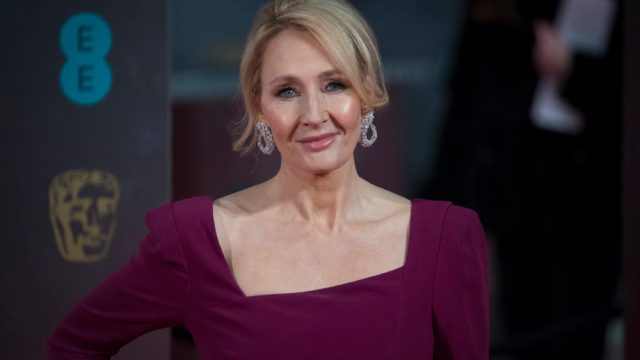 A lot of (misinformed) folks like to say that celebrities should stay out of all things politics, but when a J.K. Rowling tweet helps Muslim-Americans rebuild over 100 destroyed headstones in a vandalized Jewish cemetery it's kind of hard to stay mad, you know?
On Tuesday night, Jewish News Online reported that two Muslim activists, Linda Sarsour and Tarek El-Messidi, had launched a crowdfunding campaign to raise $20,000 to rebuild a vandalized Jewish cemetery in St. Louis.
Rowling retweeted the story, noting that it was "such a beautiful thing" — and donations quickly snowballed. Within hours, the campaign reached its goal, with 2363 supporters pledging $66,122 to the campaign as of press time.
The additional funds will now go to "other vandalized Jewish centers nationwide."
Obviously Sarsour and El-Messidi are the real heroes, here. After a horrific couple of months in which Jewish centers across America received an unprecedented number of bomb threats, it's heartwarming to see other marginalized communities come together to support the Jewish communities that are under attack. Especially the Muslim community since, you know, they're having a pretty rough go of it right about now, too.
"We hope to send a united message from the Jewish and Muslim communities that there is no place for this type of hate, desecration, and violence in America," Sarsour and El-Messidi wrote on their campaign page. "We pray that this restores a sense of security and peace to the Jewish-American community who has undoubtedly been shaken by this event."
It's impossible to deny that times are dark. But over the past couple of months, heroes like Sarsour and El-Messidi have inspired other human beings — Ms. Rowling included — to show a tenacity and a generosity of spirit that inspires us every single day.
…Accio feelings.