J.K. Rowling wants to see "Harry Potter and the Cursed Child" on Broadway and we are up for that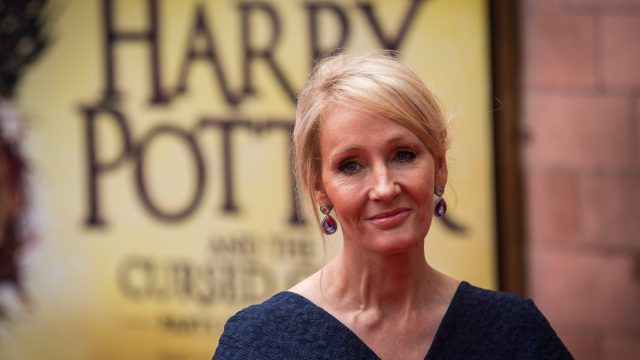 We desperately want to see Harry Potter and the Cursed Child. Since news that Cursed Child producers want to head to Broadway broke this summer, we've been getting more anxious. Rumors of a Broadway Cursed Child run keep surfacing, but there's no concrete news yet. Luckily, we have the official word from the creator of Harry Potter: J. K. Rowling wants The Cursed Child on Broadway, too.
Playbill.com reports that Rowling revealed that she wants a Cursed Child Broadway run at a press conference for Fantastic Beats and Where to Find Them.
The mater wizard explained, "[With] Cursed Child, we did very much look into Broadway, but I have no dates to tell you—yet—but, certainly, we hope…
We love that J.K. Rowling wants The Cursed Child on Broadway. It's validation for our dreams. Plus, her phrasing reveals it's a matter of when, not if (We hope).
Playbill also asked about a stage version of the upcoming Fantastic Beasts film. She exclaimed, "There are no plans to put Fantastic Beasts onstage. Let us do the movies!"
We admit, J.K.'s got a point – maybe we are a little over anxious.
But, good news is we can still count on more content from Rowling, though: "I'm still writing novels," she says. "This is why I look so tired. I'm writing a novel and a screenplay, so novels are my first love, but if I hadn't enjoyed… writing the first screenplay so much, I wouldn't have said I'd keep writing."
Pardon us, we're just jumping for joy (For the record, we're not joyful that Rowling is tired, just that she's creating more amazing things we know we'll love).
J. K. Rowling wants The Cursed Child on Broadway as much as we do. Hopefully it's only a matter of time before that dream comes true.