J.K. Rowling sent a Harry Potter gift to a school girl in India, because happiness can be found even in the darkest of times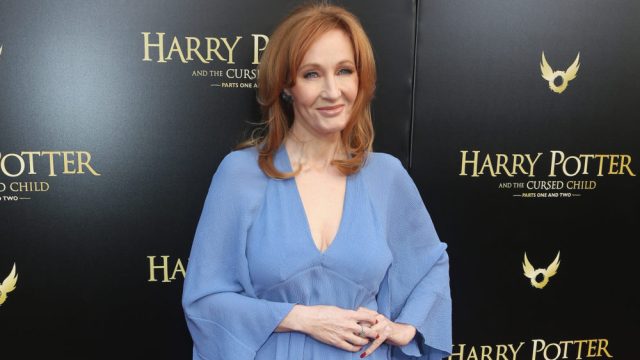 Whether on page, on screen, or in real life, J.K. Rowling can't stop spreading magic. She introduced us to the ever-growing fantasy world of Harry Potter, has founded multiple charities to help people all over the world, and more recently, she surprised a 12-year-old aspiring writer from a remote village in India with a magical package that delighted the whole class.
Back in April, Sabbah Haji Baji, the director of the Haji Public School in Jammu and Kashmir, reached out to the author to share a student's letters.
"I am not inspired by J.K. Rowling only because she writes well, but also because she has faced many difficulties, but she never gave up," Kulsum's letter read. "May Allah bless J.K. Rowling and give her a long life so that when I grow up, I get to meet her."
Now, Rowling — who has over 14 million followers on Twitter — must have been receiving a barrage of mentions every minute, making it impossible for her to read each one. But what do you know, only an hour and a half later, she responded to the tweet and asked the teacher for more details about Kulsum.
Fast forward to two months later to when Kulsum received a package from Rowling herself. And not only did the author send gifts to the one student, she showered the ENTIRE CLASS with Harry Potter goodies.
The package included Harry Potter toys, books, and inscribed titles, but perhaps the most touching one of all is the hand-written note from Rowling.
"I have sent some things. I hope you like them." the note read. "I am also impressed by your English. It would be an honour to meet one day. With love."
Leave it to J.K. Rowling to make the world a better place, one Harry Potter-filled care package at a time.