Happy Battle of Hogwarts day! And here's J.K. Rowling's annual apology for killing off ANOTHER character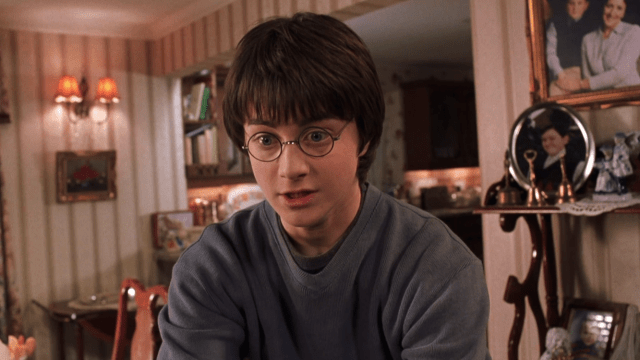 Just as May 4th is significant to Star Wars fans, today, May 2nd, is a big deal for Potterheads across the world. It's the day that we celebrate the anniversary of the Battle of Hogwarts — as in, the day He Who Must Not Be Named finally got what he rightfully deserved, and succumbed to the hands of Harry Potter and his allies at Hogwarts.
And just as she does on this day every year, J.K. Rowling apologized for killing off a beloved character. In the past, she has expressed sincere regret for killing off Fred Weasley, Remus Lupin, and Severus Snape. This time around, the death she issued an apology for was particularly harrowing, in that it's making us want to sit in a corner for the rest of the day and cry. On this day, May 2, 2018, the 20th Battle of Hogwarts anniversary, Rowling's apology goes out to none other than Dobby the House Elf.
"It's that anniversary again. This year, I apologise for killing someone who didn't die during the #BattleofHogwarts, but who laid down his life to save the people who'd win it," the author wrote. "I refer, of course, to Dobby the house elf."
Dobby's tragic death didn't occur at the Battle of Hogwarts (he didn't live long enough to actually make it there *sobs*), but it's still one worth remembering. As you might recall, our favorite house elf did not die in vain. His end came after he heroically helped Harry, Ron, Hermione, Luna, Ollivander, and Griphook escape the Malfoy Manor, where they were held hostage by the Death Eaters. Just as he was whisking them off to safety, Dobby was wounded by a dagger thrown by Bellatrix Lestrange, only a few moments before the group disapparated. He died in Harry's arms.
Dobby's heroism was not lost on fans: Rowling's apology tweet struck a chord in many people's hearts, and they took to Twitter to express their sorrow over his death, one that they admit they couldn't get over and forgive the author for.
https://twitter.com/udfredirect/status/991598461333180416
false false
false
R.I.P. Dobby, you will forever be in our hearts.