Jimmy Kimmel tearfully spoke about how his newborn son had to undergo open heart surgery
In an emotional monologue at the start of his show, Jimmy Kimmel revealed that his newborn son successfully underwent open heart surgery just three days after being born, and we're sending him and his family all our best wishes.
Last year, the talk show host announced that he and his partner, Molly McNearney, were expecting their second child together, and we couldn't have been happier for them. The couple welcomed their newborn son, William "Billy" Kimmel on April 21st, with Jimmy describing Billy as a "normal healthy baby."
The 49-year-old shared that soon after baby Billy was born, a nurse noticed that he had a heart murmur.
"My wife was in bed relaxing, [and] a very attentive nurse at Cedars-Sinai heard a murmur in his heart, which is not uncommon with newborn babies, but she also noticed he was a bit purple, which is not common," he said.
Kimmel accompanied the nurse to the neonatal ICU, where Billy was seen by a doctor. By this stage, he said, he felt that things were wrong.
"[Nurses] determined he wasn't getting enough oxygen in his blood, either in his heart or lungs," he said. "It's a terrifying thing, you know my wife is back in the recovery room, she has no idea what's going on."
As it transpired, a doctor told Jimmy and Molly that their son had been born with a congenital heart disease, tetralogy of fallot with pulmonary atresia, meaning that there was a blockage in the pulmonary valve, and there was "[a] hole in the wall of the left and right side of his heart."
Tearfully, Kimmel revealed that he and his wife opted to take newborn Billy to Children's Hospital Los Angeles for open heart surgery. Thankfully, the operation was a success, with the host noting that his son would have to have another surgery in three to six months, and then one later when he's older.
He then shared two comparison pictures of baby Billy to show just how much better he was after surgery.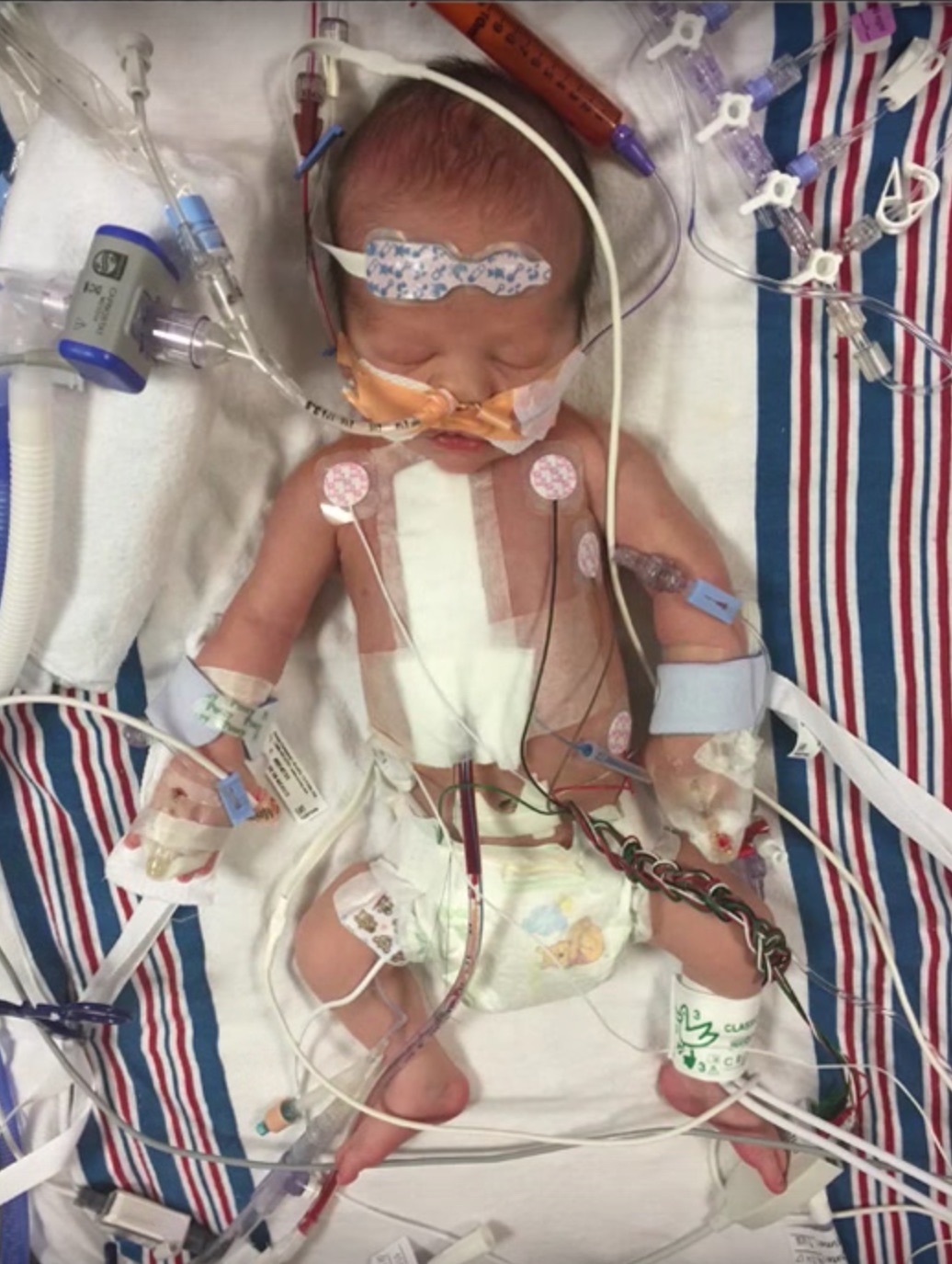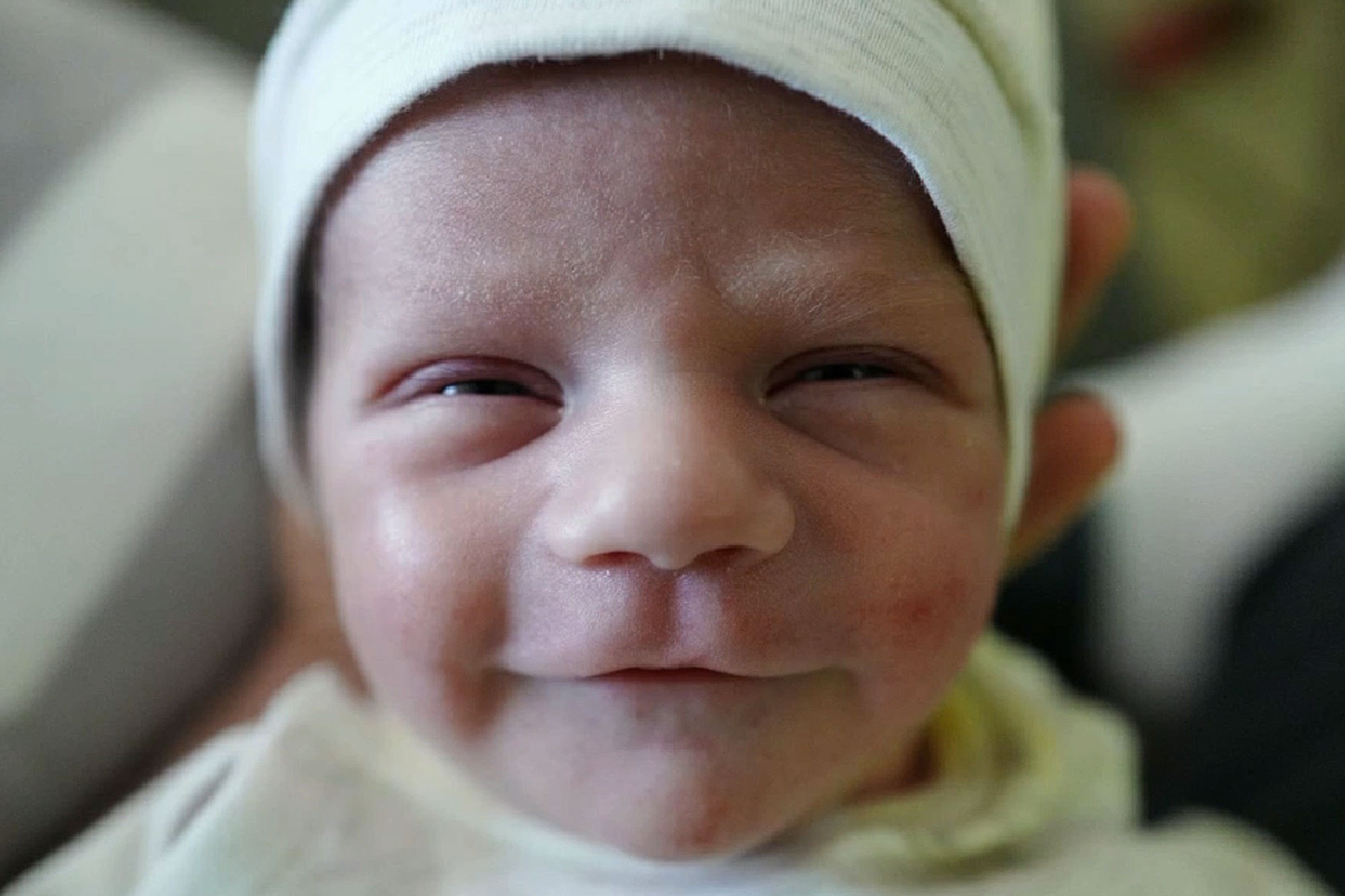 This being Jimmy Kimmel, he had to crack a joke, saying:
"Poor kid, not only did he get a bad heart, he got my face."
Jimmy said that, after six days, he and Molly were able to take Billy home, and that they were settling into family life with their new family member.
Jimmy then thanked the many people and medical professionals who were involved in helping identify Billy's illness, along with his friends and family.
"I want to thank my wife Molly. First of all, for allowing me to have sex with her in the first place," he joked. "But also for being so strong and level-headed and positive and loving during the worst nightmare a new mother could experience. I couldn't ask for a better partner and I'm so happy we had this baby together."
Watch the emotional clip below, and get the tissues ready.
https://www.youtube.com/watch?v=MmWWoMcGmo0?feature=oembed
Later, he sent his thanks over Twitter.
Finally, Kimmel made a plea to the current government, president, and congress to upkeep the protections for people with pre-existing conditions under the Affordable Care Act, as well as to help provide healthcare for those who can't afford it.
"If your baby is going to die and it doesn't have to, it shouldn't matter how much money you make," he said in tears. "No parent should ever have to decide if they can afford to save their child's life. It just shouldn't happen. Not here."
We're sending Jimmy and his loved ones all our best wishes, and congratulations on the adorable new addition to Kimmel family.