Jimmy Kimmel's annual Halloween candy prank is back and it's as hilariously savage as ever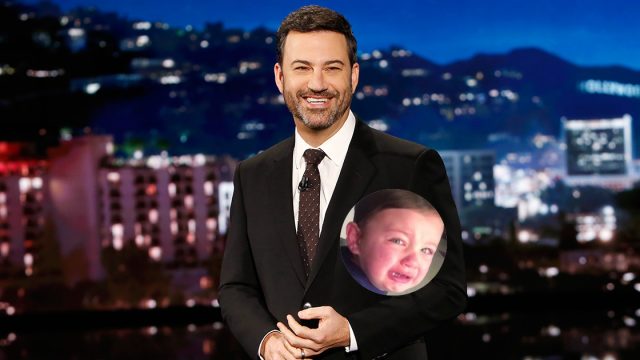 Every year, late night TV chat show host Jimmy Kimmel decides to spread Halloween misery and sadness among the children of America by getting their parents to prank them.
Each year, parents film themselves telling their kids that they had eaten all of their trick or treating candy. They then share the, usually hilarious, clips with Jimmy Kimmel, who then cuts them all together for one adorable but funny segment.
What's so great about this is seeing the varying reactions from the children to the news that their parents were sneaky and ate all the candy they had so tirelessly worked so hard for the night before. Obviously there are loads of tantrums, but there also those moments that are so darn cute that it's hard to function.
Now in it's sixth outing, this year's Halloween prank is no different.
This year, parents are being particular savage. The first video shared sees one dad getting his daughter to double check that it was all gone, while another sees his daughter screaming in frustration as her dad yells that he ate all the candy.
However, our favorite one for sure is the little boy in the dinosaur costume who can't quite believe what's going on…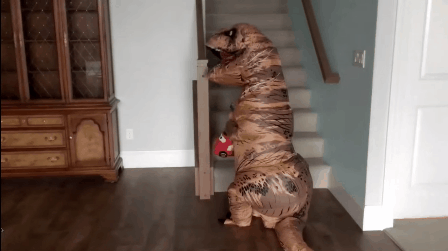 Likewise, one little girl desperately tried to hide the fact that she was rather upset about the incident…
And this little boy was so upset that even when his parents told him it was all a prank, he still couldn't quite handle it…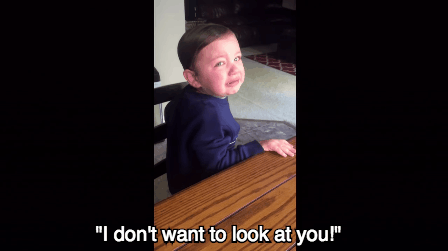 Watch the full adorably hilarious prank video below.
https://www.youtube.com/watch?v=NOwEwJD_p2w?feature=oembed
These poor children weren't the only ones subjected to Jimmy Kimmel's reign of terror.
Deciding that he needed to inflict the emotionally scarring prank on his own 2-year-old daughter, Jimmy gave it his best show.
https://www.youtube.com/watch?v=I4xGX34IEHQ?feature=oembed
Okay, this is too cute. Jimmy's daughter totally didn't understand what was going on, and her dedication to pancakes is admirable.
Long may Jimmy Kimmel and parents all around America spend their time upsetting and pranking their children over candy.