Jimmy Fallon and Justin Timberlake play The Best Friend Game and give us #FriendshipGoals for life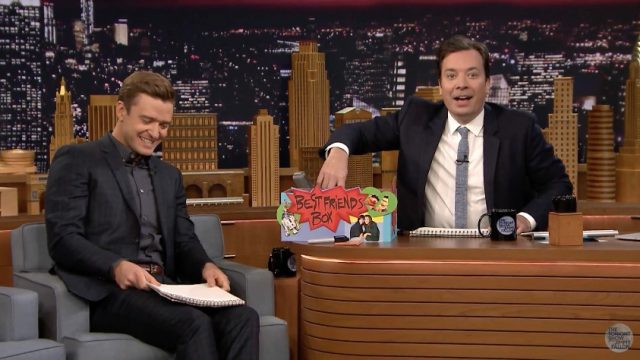 If you think you know your best friend really well, sometimes it's fun to test how well you actually know them. Entertainment Weekly let us know that Jimmy Fallon and Justin Timberlake proved they're best friends to the max by taking part in the fast-paced Best Friend Game. And of course, the result were HILARIO.
Now these two have performed together countless times, and they've also been known to stare into each others eyes — so their friendship is pretty unbreakable. As you'll see in the below clip, Timberlake looked a little hesitant at the beginning, but it soon becomes clear these dude know each other well. Like, real well.
https://www.youtube.com/watch?v=vvxCX4xUik8?feature=oembed
Ummmm yes, we would like a spin-off of Comedians In Cars Getting Coffee with these two jokers on a tandem bicycle, thank you very much!
Oh, and that moment where they break into song singing *their* song? We could watch it again on loop for the rest of our lives.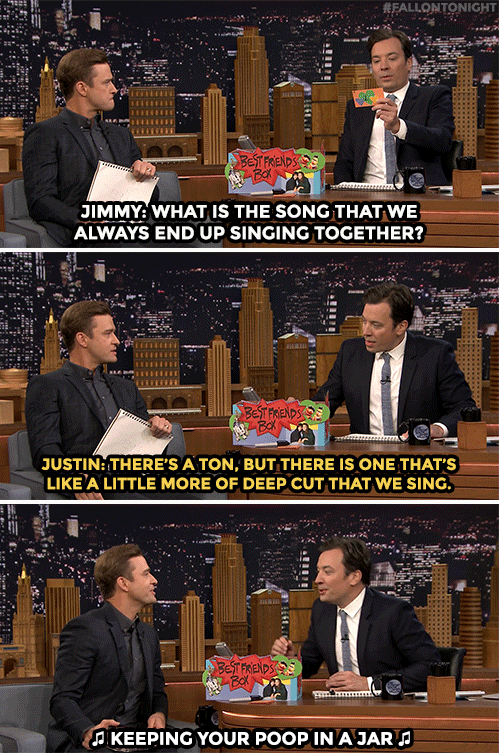 We love how adorable these guys are! And it's fair to say they did actually emerge as best friends on paper during the game.
And at this current juncture, it seems only natural to revisit their History of Rap medley.
https://www.youtube.com/watch?v=1omPNEVOIaM?feature=oembed
#Friendshipgoals, anyone?