Jimmy Fallon choked up last night while paying special tribute to Tina Fey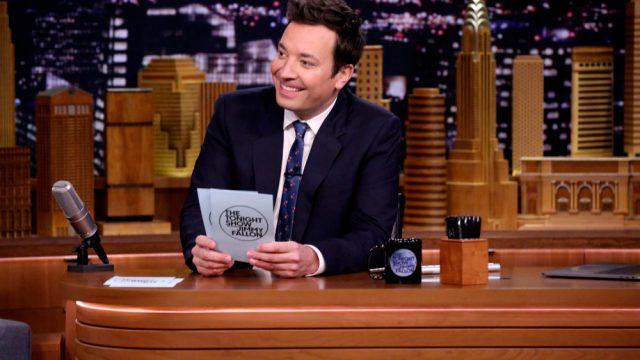 Their friendship blossomed at Saturday Night Live — and being two of the most memorable co-anchors on "Weekend Update" ever surely helped. Last night, Jimmy Fallon paid tribute to buddy Tina Fey on The Tonight Show, and it was such a sweet, honest moment.
For context, Fey was getting a lot of love during her appearance on the show. In honor of Mean Girls making it to Broadway, Fallon's crew recorded Tina Fey superfans sharing how Fey had inspired them and helped them pursue their dreams. What the fans didn't know is that Fey and Fallon were watching the whole thing in real time…and Fey even went out to give the fans personal hugs.
But it's honestly Fallon's words that really got to us.
After the fan love, he took a moment to share his thoughts on Fey — and got choked up in the process.
"I met you when I was 23, I believe you were 45," Fallon joked. "And I was lucky enough to work with you, and grow with you and learn from you...a lot of people in this world have dreams or goals or ideas, but not everybody goes out and fights to make them happen. But you're someone who did."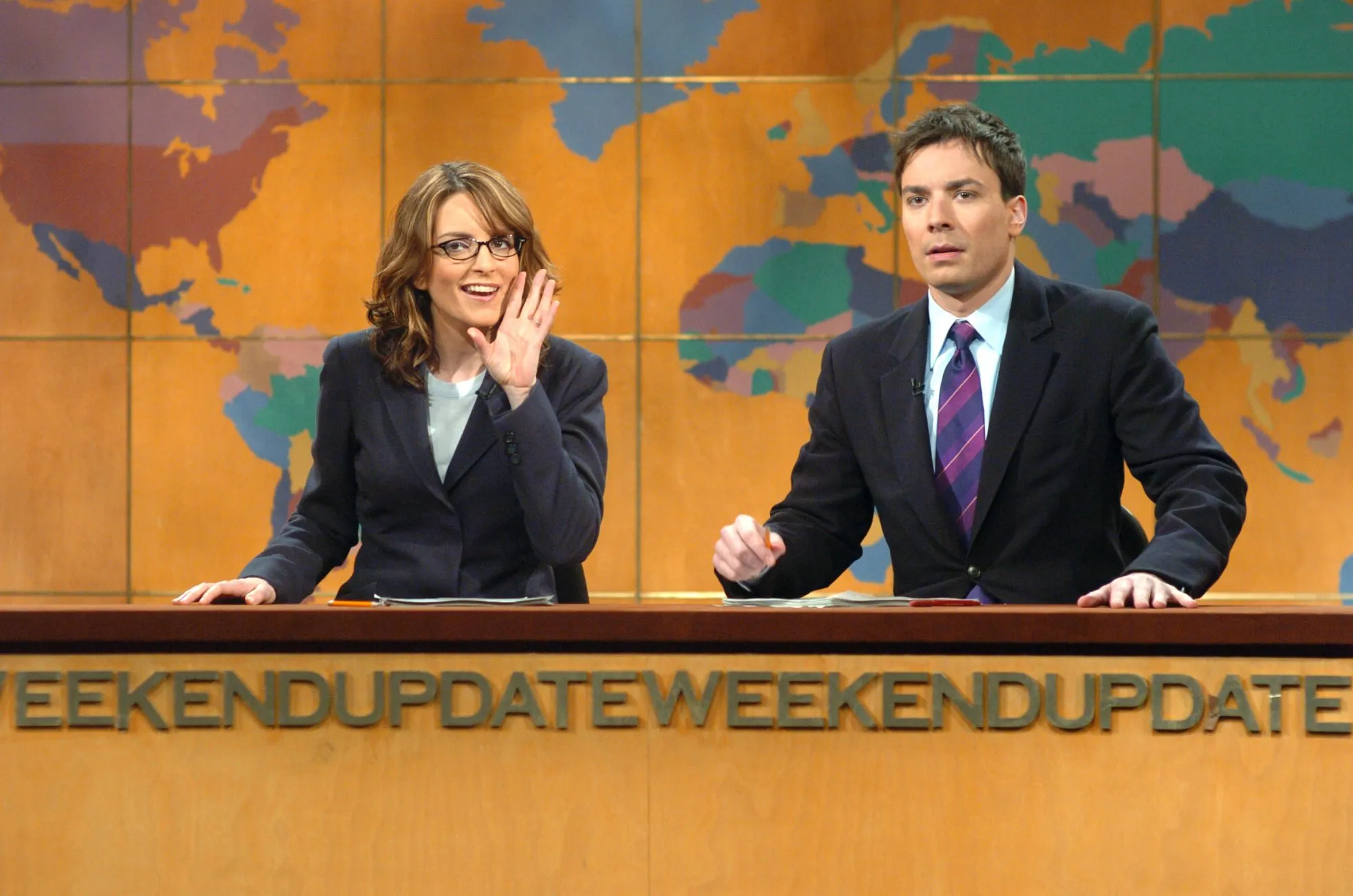 Uh, we're not crying, promise. But there was more.
"You didn't get served this. You didn't get given this as a gift. I know firsthand you worked so hard and found a voice and found your way, and you made your own dreams come true," he continued. "And most importantly, even now, you're making other people feel like they can do the same thing and change the world."
https://www.youtube.com/watch?v=wBRZYXv64Dk?feature=oembed
Fallon also mentioned how he hopes his two daughters, Frances and Winnie, turn into strong leaders like Fey. We know she's inspired so many funny women to be themselves and chase their creative dreams, and we're so happy The Tonight Show gave Tina Fey the recognition she deserves.