8 great jigsaw puzzles to put together when you need a distraction from the world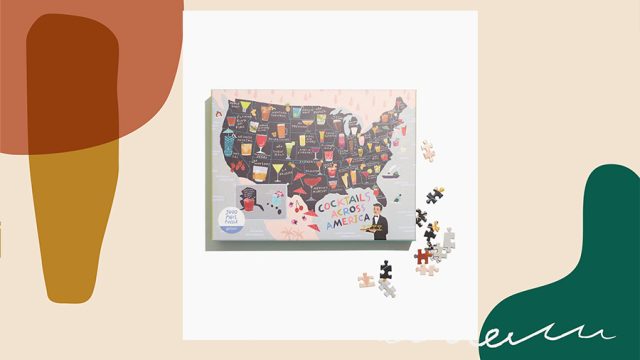 Let's be honest: Life is a little chaotic at the moment. Between trying to figure out when we'll be able to see friends again to attempting to stay on top of our mental health, everything about the next month (or more) is completely up in the air. But while the outside world may feel unstable, our indoor worlds are being filled with hobbies and habits to help us feel calm, cool, and collected. And if there's one new hobby you should pick up ASAP, it's puzzles—grandma's OG "me time" pasttime turned millennials' relaxation technique.
But why are so many young people gravitating toward this classic activity during a time of uncertainty? According to clinical psychologist Dr. Carla Marie Manly, moderately stimulating creative activities like puzzles are great tools to help reduce stress. "Although puzzles may seem to be a mindless activity, research shows that the brain is certainly engaged as it works to seek out patterns and puzzle-piece placements," she explains.
Scientifically speaking, doing puzzles ups our focus, concentration, creativity, and mental clarity. "Puzzling increases feel-good neurochemicals in the brain; in particular, dopamine, which increases a sense of personal reward, has been found to increase during puzzling activities," Dr. Manly says. "But if puzzling with others, additional benefits can accrue including increased bonding and connection to others."
With all of these mental health benefits in mind, there are even more reasons to buy puzzles at this point in time. So pour yourself a glass of wine, grab your roommate or significant other, purchase one of the below picks, and get to puzzling.
8 puzzle games to buy while practicing social distancing
1 The Cat Lover's Jigsaw Puzzle
Are you a cat lover? Then you're going to love this 1000-piece jigsaw puzzle from Ridley's. It's too purr-fect not to buy.
2Pattern Puzzle—Lenticular 
Love art, but can't afford to pay thousands of dollars for a new work? Opt for this abstract-design jigsaw puzzle. It has 500 pieces and will stimulate your brain like no other.
3 Cocktails Across America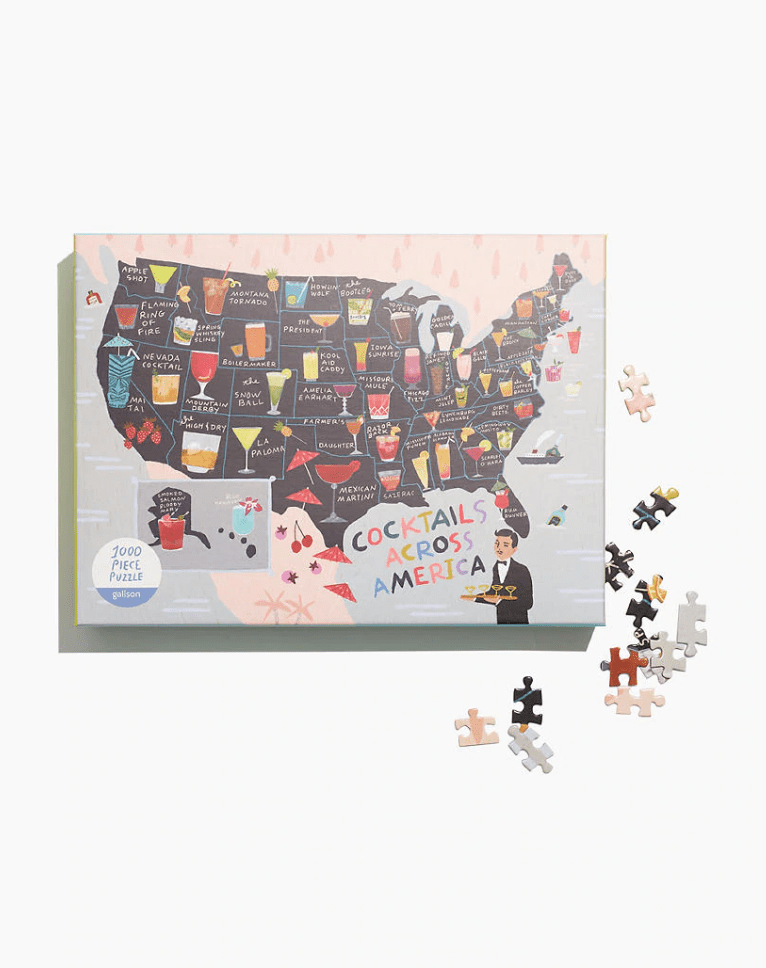 A 1000-piece puzzle that showcases cocktails from all across America? Sign. Us. Up. Who needs to travel when you have a jigsaw puzzle as quirky as this?
4 Night Puzzle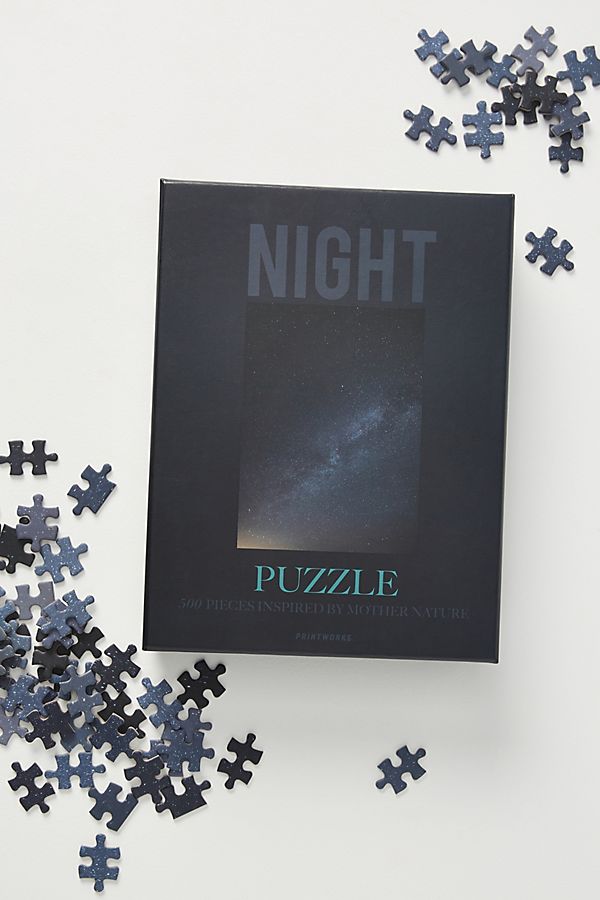 If you're looking for a jigsaw puzzle that will relax you, opt for this night-themed puzzle from Anthropologie. It has 500 pieces, is inspired by Mother Nature, and looks challenging AF.
5Disco Ball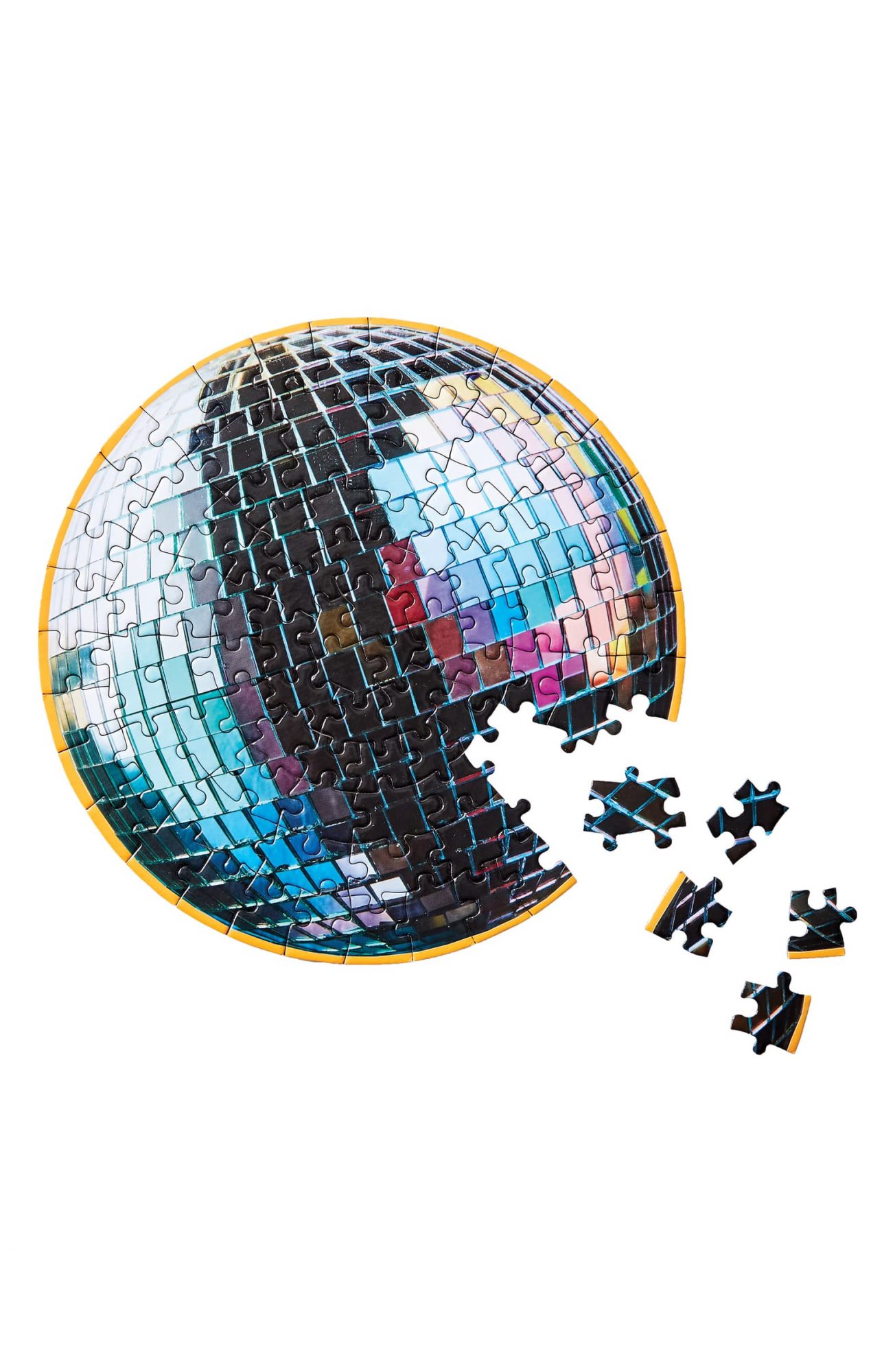 Who's ready to dance the night away? Grab your stay-at-home partner and put together this disco ball jigsaw puzzle. At only 70 pieces, it's tiny but mighty, with a stylish design and one-of-a-kind structure.
6Areaware Gradient Puzzle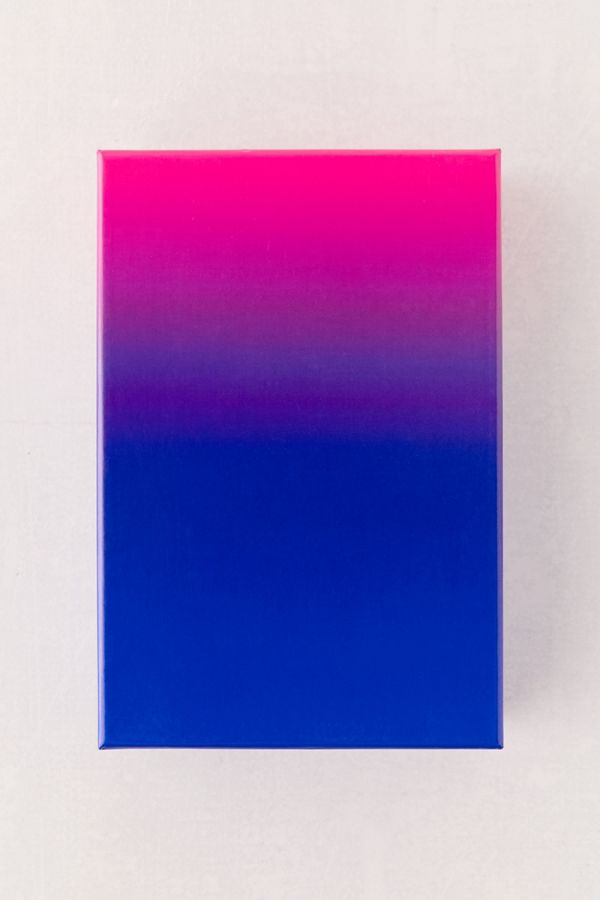 If you're looking for something that's a little more challenging, opt for this jigsaw puzzle from Urban Outfitters. With a tricky gradient of pink, purple, and blue, this 500-piece set will have you spending hours working to get it done.
7 Pooping Dogs Puzzle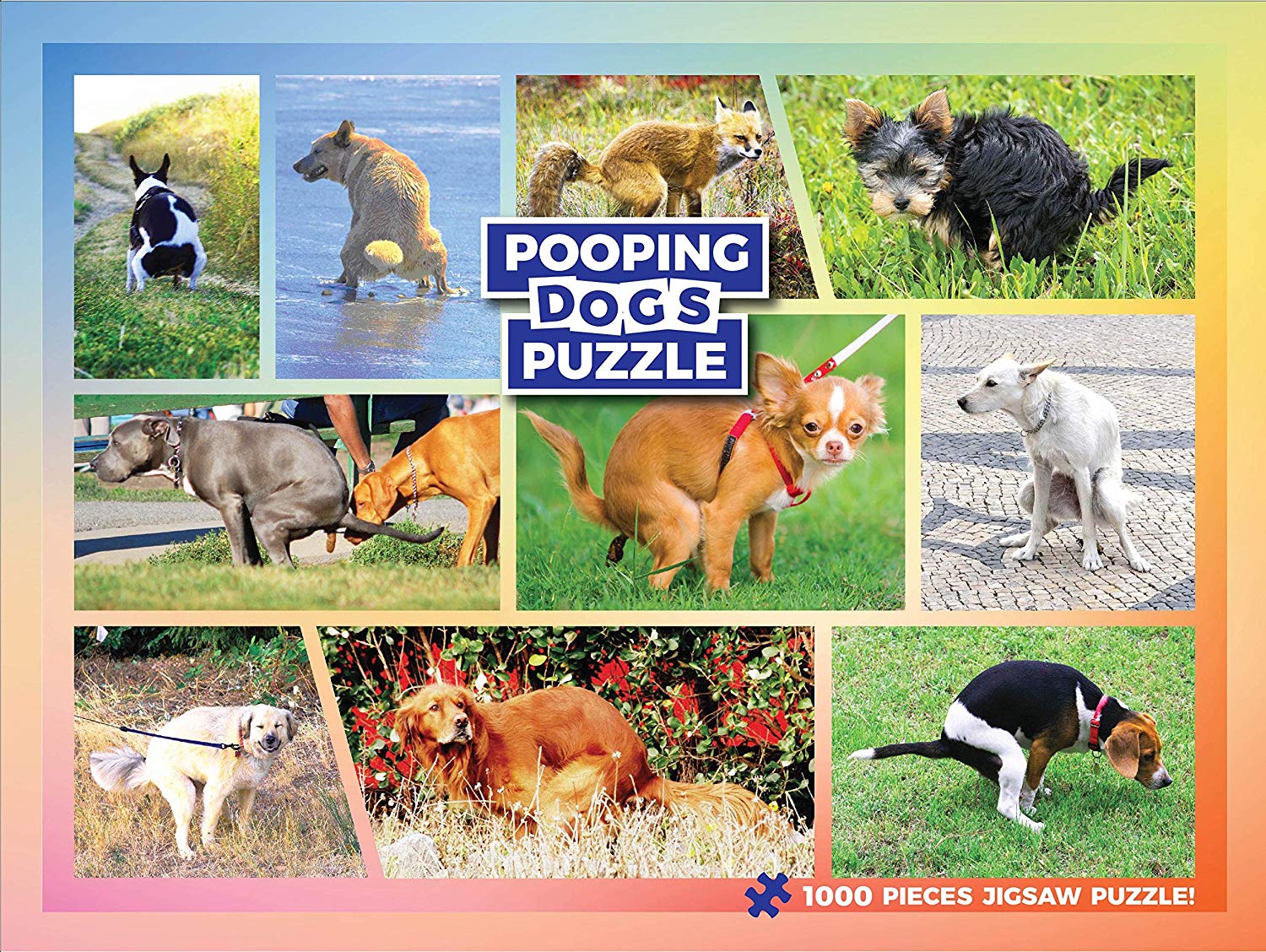 A puzzle featuring dogs that poop? Enough said.
Shop it! $19.95, amazon.com.
81000 Piece World Landmarks Map
Just because traveling isn't an option right now doesn't mean you can't see the world. This 1000-piece puzzle will guide you through the world's top destinations via its bright hues, cartoon-like designs, and unique point of view.
Shop it! $28.99, amazon.com.
As information about the coronavirus pandemic rapidly changes, HelloGiggles is committed to providing accurate and helpful coverage to our readers. As such, some of the information in this story may have changed after publication. For the latest on COVID-19, we encourage you to use online resources from CDC, WHO, and local public health departments, and visit our coronavirus hub.