JetBlue is letting you travel for super cheap again, so you should jump on these crazy prices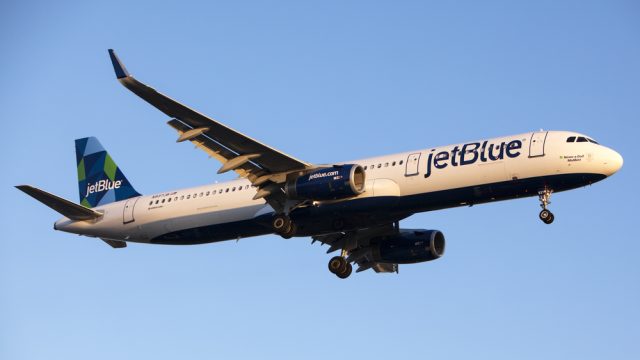 Remember when we were totally freaking out over JetBlue? You know, the airline that will fly you across the country for only $29 on Leap Day (aka February 29)? Well, the world is your oyster, friends, because JetBlue has got some *insanely* affordable flights not just on the 29th, but from February 24th until May 18th. . . all over the country.
If you book by 11:59 ET on February 10, you can go pretty much anywhere in the country with rates starting at $39. Oh, and we're not talking about just in the country. You can also go to Bermuda, Jamaica, and Colombia, to name a few — destinations that sound *so* nice in the middle of February. (Seriously, picture yourself on a warm, sunny beach right now. For practically no money. It's a wonderful world.)
While the fares do include government fees and taxes, they of course don't include amenities, luggage, and other flying fees — but considering that airfare is often the most expensive part of a journey, it's still a *super* good deal. Just remember that you've gotta book your tickets by tomorrow night, so access that inner wanderlust and start planning!