You'll definitely relate to Jessica Williams in the "Incredible Jessica James" trailer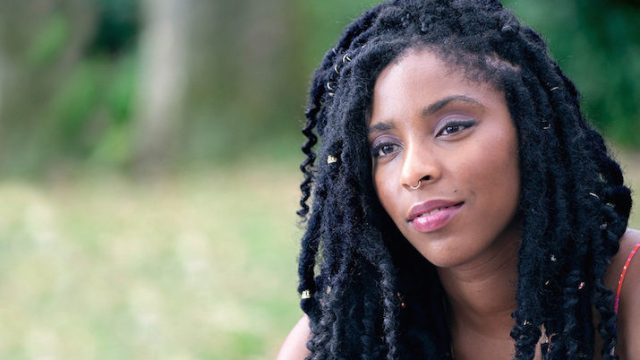 Daily Show alum Jessica Williams is a force to be reckoned with. Something about her just oozes cool, and her upcoming Netflix movie, The Incredible Jessica James, showcases just how cool she is — well, really, how cool her character is.
https://www.youtube.com/watch?v=1HlMNNeEJ5c?feature=oembed
The show follows Jessica James' "fierce, passionate, and unapologetic" self as she navigates relationships and her career. She admits she's maybe a bit lost, which is just great and refreshing. "I'm 25, and I'm sort of in this weird, transitional phase," she says. She doesn't have things figured out, and honestly, who does?
But best of all, she's really confident in herself, as she should be.
When arguing with her onscreen love interest — played by Chris O'Dowd, who you may recognize from Bridesmaids — she tells him that of course he likes her, because everybody does, because…
"I'm freaking dope."
Yeah, you tell 'em, Jess. Oh, and she also dances a ton, and it's totally delightful — see for yourself in the trailer.
The Incredible Jessica James also features Noël Wells (Master of None) and Lakeith Stanfield (Get Out), and will hit Netflix on July 28th. So if you haven't already, it's time to mark those calendars for something…incredible.