You need to see Jessica Williams' tearful goodbye to "The Daily Show"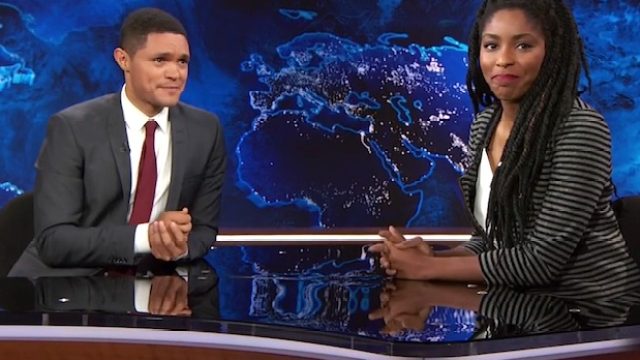 Earlier this week, Jessica Williams suddenly announced that she'd be leaving her position at The Daily Show through a series of adorable Instagram photos. The comedian is going to be working on a Comedy Central series of her own, but before that, she has to say goodbye to the show that started it all.
On Thursday night's episode, Trevor Noah and the correspondents gave their heartfelt congratulations, bringing tears to all of our eyes.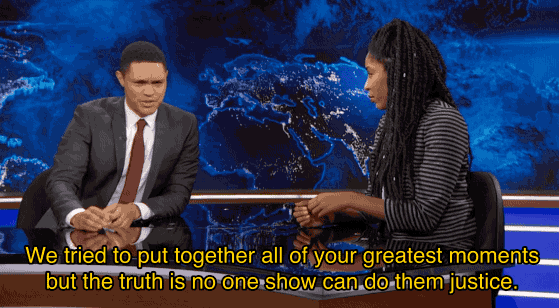 "You are the coolest, most awesome person," host Trevor Noah said as Jessica wiped away tears. "This building is going to suffer a severe lack of J-Willyness."
To give her a proper send-off, they tried to put together all of her greatest moments, and they're a reminder of just how amazing and important her work is, and how she is able to expertly blend humor and social justice.
Then, the rest of the correspondents came out to say goodbye, and they had one important question: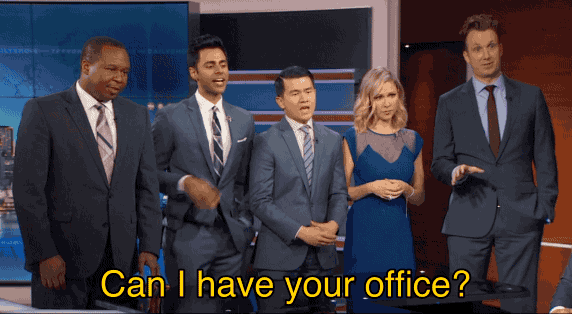 In all seriousness, the cast and crew of the show is going to miss her so much. Luckily, she's not going far, staying on the network to create a show that Entertainment Weekly reports will be about "a politically-minded young woman who may be 'woke' but doesn't know what she's doing."
We'll miss Jessica Williams on The Daily Show so much . . . but are even more excited for what's next. Watch the full goodbye below (and keep tissues handy)!
The Daily Show with Trevor Noah
Get More: The Daily Show Full Episodes,The Daily Show on Facebook,The Daily Show Video Archive