Jessica Szohr spoke up about her ex Ed Westwick's sexual assault allegations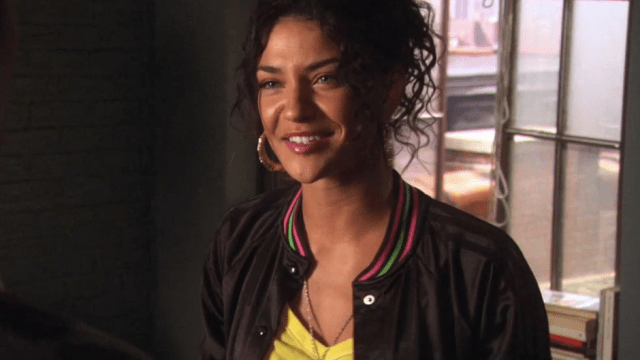 Since multiple women came forward to expose Hollywood Harvey Weinstein for serial sexual assault, more have felt comfortable to finally share their own experiences with men in Hollywood sexually assaulting or harassing them too. No man is excused from the possibility of doing awful things, our teenage heartthrobs included. Gossip Girl's Ed Westwick is one of the many facing allegations, specifically from three women who came out just days a part from one another on social media.
Westwick has denied all the claims, but the powerful statements against him were a shock to some, including his ex-girlfriend and former Gossip Girl co-star Jessica Szohr. In an interview with Cosmopolitan, the Shameless star opened up about the allegations against Westwick.
"It's a difficult subject right now for anyone that's involved on either side," she said. "Because I have known Ed for years and know how lovely he is, and don't think he would ever put someone in a position like that. It's difficult, because you don't want someone you know to go through that or do that to someone, or knowing them well, knowing that you don't think they would, and you don't want, for the girls that are coming forward, it's like, are they stretching the truth? It's just, it's a touchy, tough thing that you pray it's not true and that with, outside of even him, all these different topics coming up, I'm glad that there's notice being put on it for women that are going through it."
Szohr dated Westwick for two years but broke up in 2010. She said she knows him well and is trying to be fair to both sides of the situation—the man who she has known for so long and the women coming forward.
"I obviously for any of these situations, wasn't there, for either side, so I can't say it did or didn't happen," she continued. "But I know him well and I've known him for years, and I found it shocking. And I hope that it's untrue, but I also feel bad for anyone that's been in that situation, for the women that have to deal with that, for the situations that are true."
She told Cosmo that she has spoken to him since the women came forward, and he's "going through a difficult time" —his new show Ordeal by Innocence has been canceled. She said he hopes the truth will come out to clear his name.
"I don't know those girls at all, and they could be lovely and awesome and all that. From the Ed I know and working with him for five years and having a friendship through all of that and after, it was shocking. It was shocking," she said.
Kristina Cohen came forward first on Nov. 7. She alleges that she woke up to Westwick sexually assaulting her at his house after hanging out there with a producer she was seeing. He quickly denied her claims.
A second woman, Aurélie Wynn, came forward on Nov. 10 and commended Cohen for speaking out first. She said her "incident" occurred a few weeks after Cohen's did. Westwick responded to Wynn's claims in another social media statement saying that allegations were "unverified and provably untrue," and that he was cooperating with authorities to clear his name. false
Five days later, Rachel Eck came forward, on Nov. 14, claiming that Westwick sexually assaulted her at a Hollywood hotel in 2014. She said he had to push him off of her a couple times that night and told him that she was dating someone else. But she claims later in the night he pulled her onto the bed and aggressively groped her.
Cosmo.com features editor Emma Barker pointed out that Szohr's response speaks to the complicated those who know the accused are in. false
Szohr managed to stay as neutral as possible. When one of her colleagues had been accused, Lena Dunham took the opposite approach and fully defended him. She apologized publicly after many called out her hypocrisy, citing the fact that she has always said she believes women as a feminist only to reflexively defend her colleague. It's no surprise Szohr choosing her words carefully.