Jessica Simpson's daughter looks like her clone in this Instagram shot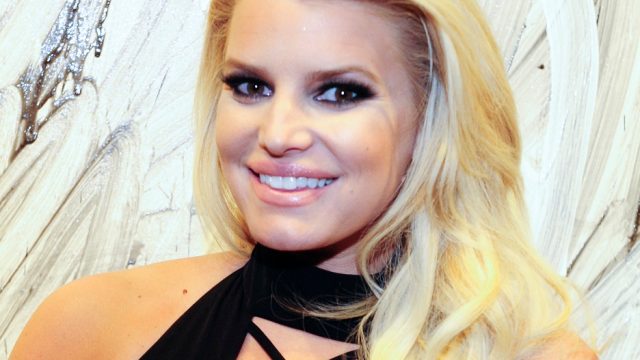 It seems like we just got news of the birth of Jessica Simpson's daughter Maxwell, but alas — the little girl is already a sweet little four-year-old. Maxwell Drew Johnson was born back in May of 2012, and thanks to social media, we've seen her grow up before our very eyes.
And now? Now we've seen the way she embraces family. Simpson posted a photo of Maxwell hanging out with her cousin Bronx (who is another celebrity kid who's growing up way too fast) and it looks like the two are all about their Baskin-Robbins ice cream.
It's hard not to notice that Maxwell looks just like her mother. Seriously — age aside, they could be twins.
Based on the way Maxwell is posing, this could almost be an ad. You might want to hire her, Baskin-Robbins. She's making your ice cream look pretty darn good.
Maxwell is just one celebrity kid who gets compared to mom on multiple occasions. Reese Witherspoon's daughter is almost an exact lookalike, and Suri Cruise definitely takes after her Dawson's Creek mama Katie Holmes.
And speaking of Bronx, who's the son of Simpson's sister Ashlee, he definitely looks a lot like his father, Pete Wentz.
Simpson is no stranger to posting pictures of her little girl. In fact, it's kind of obvious by the shots she's shared that Maxwell totally has what it takes to be a star!