Jessica Simpson's daughter looks exactly like her mom in this latest Instagram pic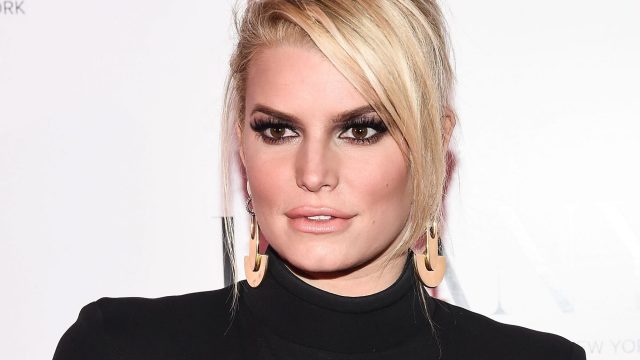 We're in love with Jessica Simpson's family photos on her Instagram. From their Halloween costumes, to the behind-the-scenes look into Max and Ace's school pics, we just can't get enough of the cuteness. In Simpson's latest Instagram, daughter, Max, looks exactly like mom – like eerily so. The actress posted the picture of her daughter riding a horse and captioned it, "I'm a Cowgirl Mommy!!!"- #MAXIDREW."
[tempo-video id="5240910276001″ account="4607804089001″]
With Max's beautiful cascading blonde hair and her modelesque over-the-shoulder pose, it's like we're looking at a childhood photo of mother, Jessica. We guess it's proof that the phrase, "like mother, like daughter" exists!
Ugh, Max is just so darn cute!
And if you need a photo of Jessica for reference, check out this photo she posted about a week ago. Look familiar?
We're also in love with this pic Simpson took of her 4-year-old daughter, giving some major face. That fur vest and ripped jeans outfit is on point.
Slay all day, Max.
And we're especially freaking out over this pic. Simpson captioned the polaroid, "My daughter and I have the same mad face." Jessica, you and Max have the same face in general.
There's no doubt Max and 3-year-old brother, Ace, are growing fast. The two blondies look like they could be twins and are getting arguably cuter every day. They're almost too big to wear mom, Jessica Simpson's clothing line for babies and toddlers!
Slow down you guys!
We love keeping up-to-date with the Simpson-Johnson family antics. From horseback riding to birthday parties the kids are living the dream childhood. Can't you two just stay little forever?!