Jessica Simpson will not let her "chicken of the sea" comment go and we love it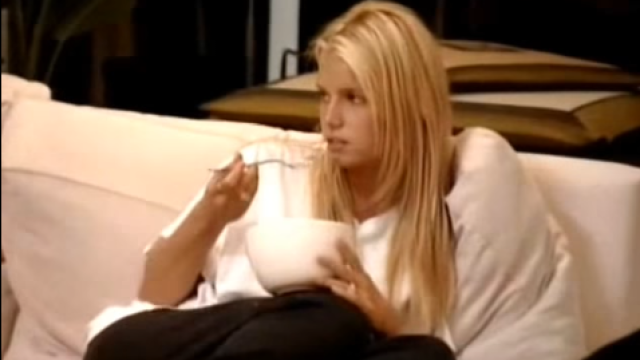 In 2003, Jessica Simpson changed the way we looked at food forever. Okay, we're exaggerating, but 13 years ago, Jessica Simpson had the bravery to ask the real questions: Is Chicken of the Sea chicken or tuna? It's still a moment that has lived on in pop culture history to this day. Somewhere, on a list between Justin Timberlake getting Punk'd and multiple scenes from The Simple Life, Newlyweds: Nick and Jessica had their own share of moments, but "chicken of the sea" has gone on to join the ranks of evergreen memes.
For those who missed the initial clip (or need a refresher), let's relive it together:
https://www.youtube.com/watch?v=k2h72aXVP8o?feature=oembed
While Jessica isn't with Nick anymore and has long since moved on, we love that she's still finding this moment to be something to laugh at! She shared a meme that asks if, maybe, just maybe, she was on to something. With just one tweet, Jessica Simpson brought the question that needed answering back to our attention by posting a screencap of a meme containing a photo of a chicken in the sea.
"Maybe Jessica Simpson was on to something?" the original poster asked.
Hilarious! We miss Jessica on our TV screens, but we'll always have 2003.