Jessica Simpson opens up about surviving sexual abuse and addiction in her new memoir
Warning: This story discusses sexual abuse.
In her new memoir, Open Book, Jessica Simpson revealed that she's a sexual abuse survivor, and that the emotional pain she endured from the sexual trauma she faced as a child—along with career pressures and anxiety in her relationships—led her to self-medicate as an adult.
The memoir comes out on February 4th, but ahead of the release date, People reports that Simpson opens up about her childhood, which involved being abused at the age of 6. She reportedly writes, "I wanted to tell my parents. I was the victim but somehow I felt in the wrong."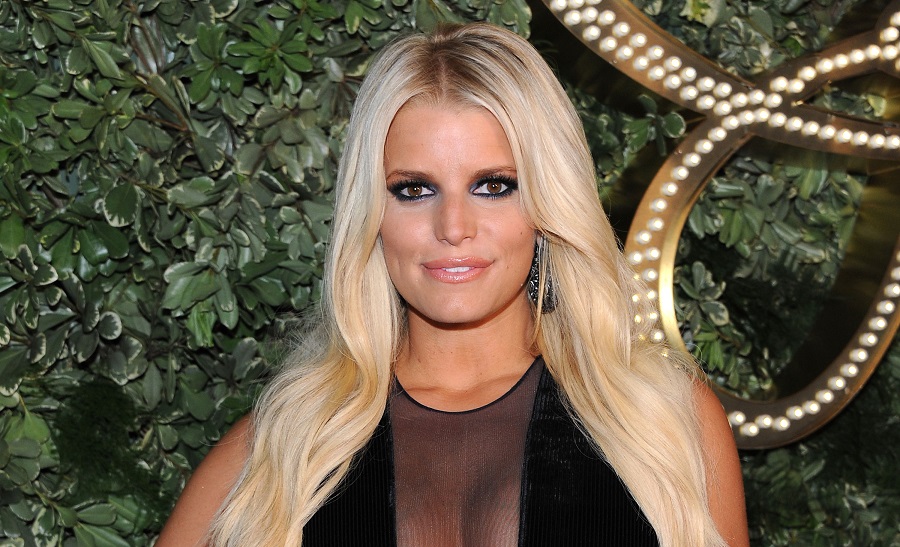 When she was 12, Simpson told her parents, Tina and Joe Simpson, what had happened, and she says, "Dad kept his eye on the road and said nothing. We never stayed at my parents' friends house again but we also didn't talk about what I had said."
Simpson then signed her first record deal at 16, becoming a full-fledged pop star by the time she was in her early 20s. But after her divorce from Nick Lachey in 2005, People reports she began relying on alcohol to "mask [her] nerves," before she began using medication as well.
"This feeling of being alone and scared in the dark was one I'd had since I was abused as a child," Simpson writes, according to People.
Of her relationship with John Mayer, the magazine reports she writes, "I constantly worried that I wasn't smart enough for him. He was so clever and treated conversation like a friendly competition that he had to win."
She reveals, "My anxiety would spike and I would pour another drink. It was the start of me relying on alcohol to mask my nerves."
People reports that Simpson's doctor told her that her life was in danger after years of abusing medication and alcohol, as she said, "I was killing myself with all the drinking and pills." She reportedly quit drinking after hitting "rock bottom" in 2017, when she couldn't dress her two children for Halloween due to her level of intoxication.
"I was terrified of letting them see me in that shape," she writes, adding, "I am ashamed to say that I don't know who got them into their costumes that night."
After taking sleep medication and sleeping in the next day, she told her close friends, "I need to stop. Something's got to stop. And if it's alcohol that's doing this and making things worse, then I quit."
With the support of her family, friends, and doctors, Simpson entered therapy and has not had a drink since.
"Giving up the alcohol was easy. I was mad at that bottle. At how it allowed me to stay complacent and numb," she reportedly says in her memoir.
Of her time in therapy, she says, "When I finally said I needed help, it was like I was that little girl that found her calling again in life. I found direction and that was to walk straight ahead with no fear," adding, "With work, I allowed myself to feel the traumas I'd been through."
Now, Simpson hopes that being open about her experiences might help others who have experienced similar trauma.
"It's been a long hard deep emotional journey, one that I've come through the other side with pure happiness and fulfillment and acceptance of myself," she reportedly writes. "I've used my pain and turned it into something that can be beautiful and hopefully inspiring to people."
Our hearts are broken to hear all that she experienced, and we truly commend her for being able to speak so candidly about those private traumas. We always want the best for her, and we hope that by her sharing her story, other survivors will feel a little less alone.
If you are a sexual assault survivor and need help, you can call the National Sexual Assault Telephone Hotline at 1-800-656-4673 to speak to a trained counselor. You can also chat online with a counselor here. Both services are available 24/7.
If you or someone you know is struggling with addiction, you can contact the SAMHSA substance abuse helpline at 1-800-662-HELP.