Jessica Simpson and her mini-me daughter both love the same pair of gigantic and totally bonkers springtime sunnies
Spring fashion is usually pretty predictable. You see lots of floral dresses and skirts as well as a variety of lightweight tops in warmer colors. Not a lot of risks to be taken, right? Well, Jessica Simpson is mixing things up this year with a pair of honestly absolutely bonkers sunglasses. But, yet, they are so cute and so ~spring~ that we're here for it.
The singer turned reality star turned actress turned wildly successful fashion designer rocked the pair of unusual shades on the way into the airport recently. Look at them:
No, but really look: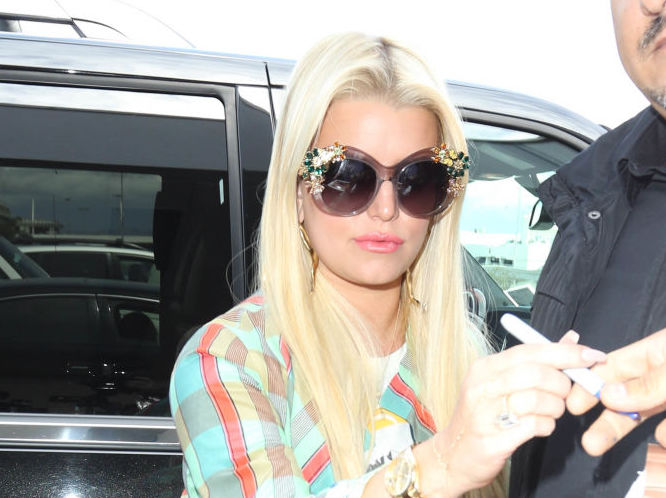 They are actually ENORMOUS. Their size along with the gold, shimmery flowers in the corners scream that this girl is ready for the changing of the seasons.
She also recently posted a picture on Instagram of her daughter, Maxi Drew, rocking the same pair. So cute!
The glasses, while Dolce & Gabbana and therefore not from her line, still definitely fit into the aesthetic of her own brand:
The Jessica Simpson Collection, which celebrated its tenth anniversary in 2015, brought in 1 billion dollars in sales that year, according to Bloomberg. Yes, you read that right. 1 BILLION.
You keep doing you, Jessica. We're loving that you rock to the beat of your own drum. It's about time someone made spring fashion a little more exciting, right?