Jessica Simpson and her husband dressed their kids as mini-me's, and this is the level of extra we deserve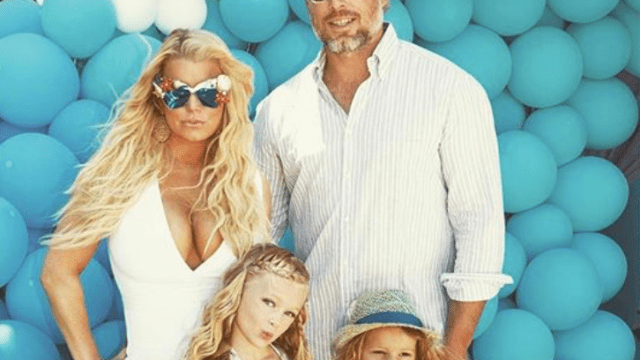 Jessica Simpson and her husband Eric Johnson dressed their kids Maxwell and Ace up as their tiny twins and looked like a little family of clones (in the cutest sense). Jessica's daughter Maxwell dressed just like her, and the couple's son Ace looked like a tiny version of his dad. The family posed for the adorable photo on their Easter 2018 outing, and this exact level of extra is giving us Monday life.
Jessica and her daughter Maxwell wore matching pink and white floral dresses, while Eric and Ace wore almost identical suits with white Converse All-Stars. Bonus points to Jess and Maxwell for matching blonde blowouts. Jessica captioned the Easter photo with a "#YesWeMatch" and "#Twinning." The whole thing is aggressively adorable — #FamilyGoals for sure.
We love a good mini-me moment, but it's typically when a celebrity's son or daughter hits high school and we're like, "Omigod, who knew Ava Phillippe looked exactly like Reese Witherspoon?" Rarely do we see a joint family mini-me situation down to the matching fabric in the clothes.
To be fair, Jessica and her daughters have #twinned on the 'gram before. Little Maxwell looks so much like her mom, it's crazy (…or genetics).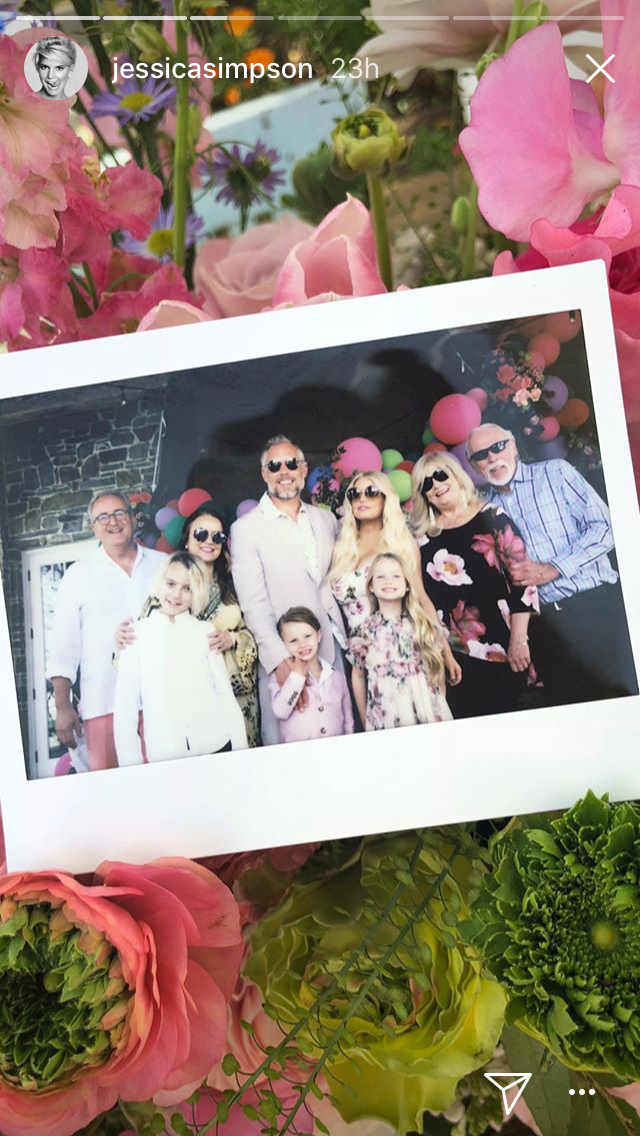 Here's Jess and Maxwell (nickname Maxi Drew) at her 5th birthday party. The likeness is…well, it's real.
According to Jessica's Instagram Stories, the family also hosted a beautiful Easter celebration. There was a donut wall and a balloon arrangement and wow, celebrity holiday parties are perfection.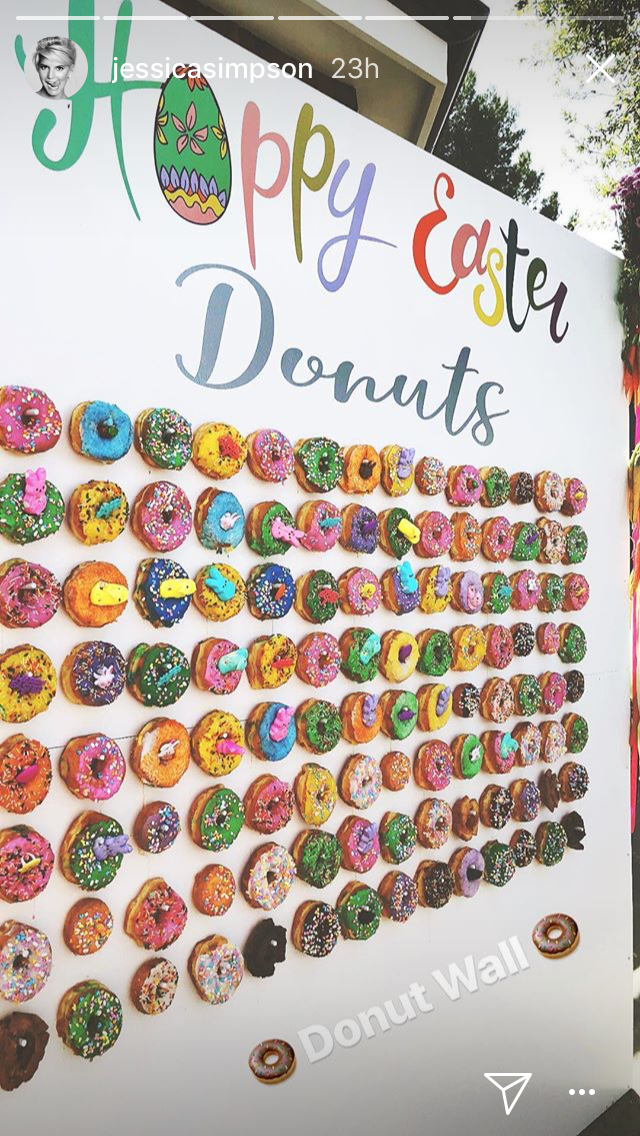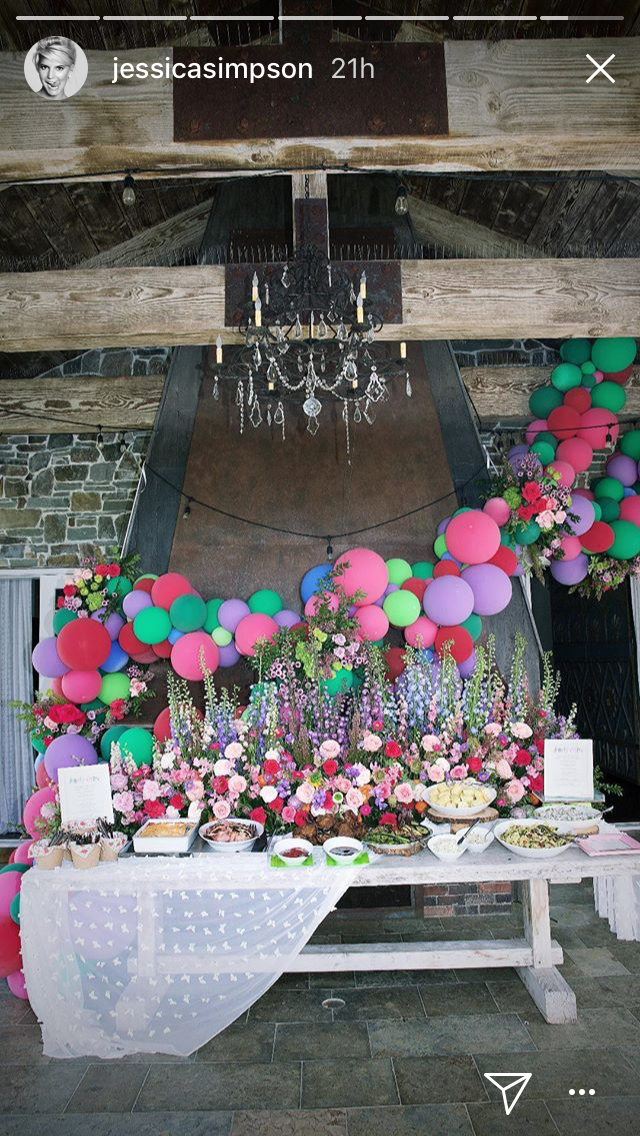 From the ornate decorations to the matching family photo, the Simpson brood just won the holiday weekend.