Jessica Simpson channeled her inner '70s diva in bell bottoms and a giant fur coat, and yes forever
Let it be said that Jessica Simpson has a style all her own. And US Weekly let us know that she stepped out in NYC wearing extra-flared bell-bottoms and a multi-colored fur coat (yes, in the same outfit!), and of course, it totally rocked our world.
While we heard a lot about her decision not to get a breast reduction this year (you do you, girl!), we haven't had nearly enough fashion sightings,  so this fix is welcome (seriously, we need more of her in our lives).
Now when you hear the words "multi-colored fur coat" you probably think of something embarrassing that you might get from your mom and wear to a costume, but Simpson's was nothing short of high class.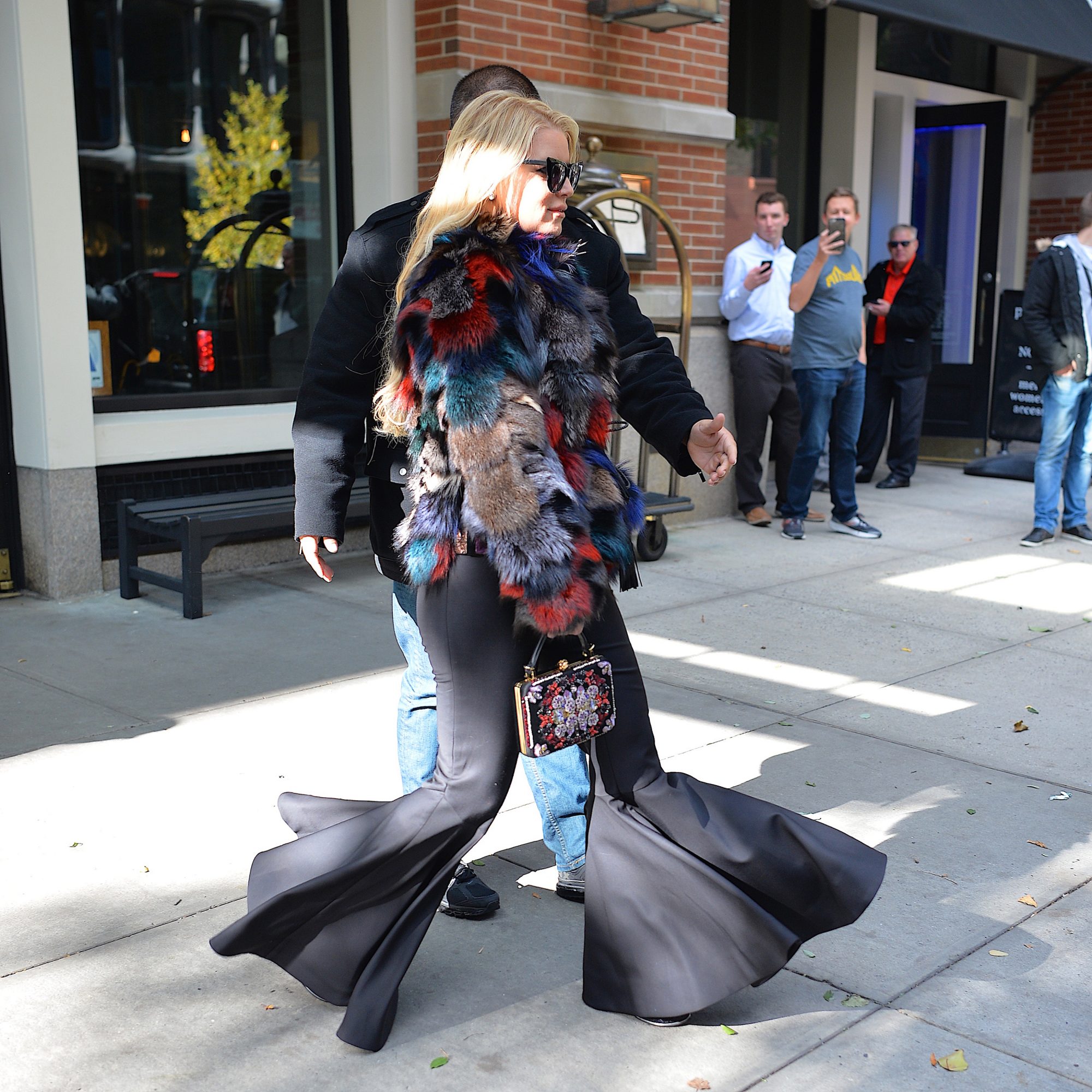 Also it looks sooooo soft, We want to touch it!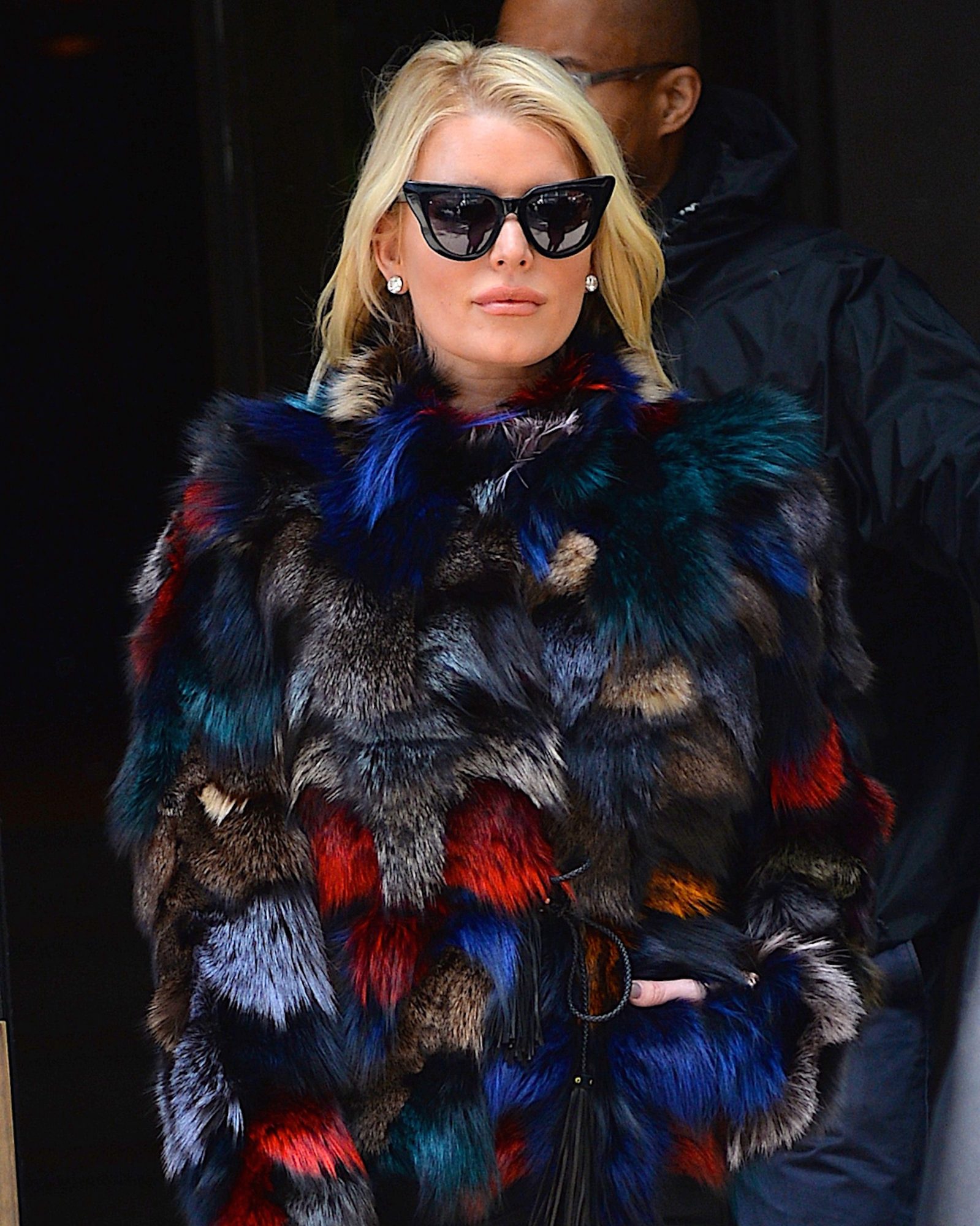 Talk about turning heads in the best way possible.
We also love how she accessorized her outfit with simple black sunglasses and a floral purse. Somehow she makes this ensemble feel totally current, and something you could literally wear anywhere. We don't know how she achieves that tricky balance…and damn, our jaws are to the floor right now.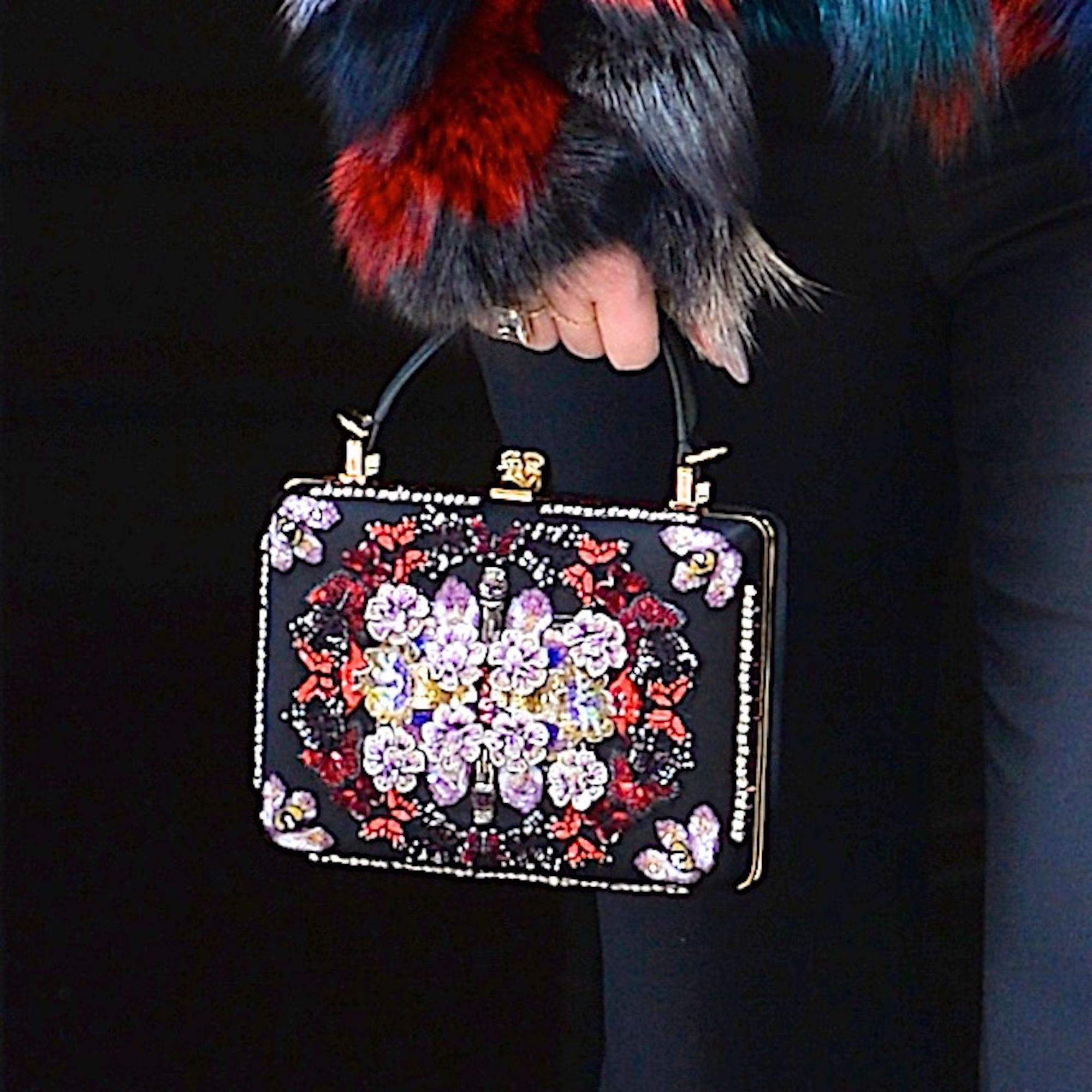 Okay, it's official: WE WANT!
Thanks for the inspo, lady!