The 'Jessica Jones' showrunner just made a HUGE announcement about the show's second season, and we're in awe
We seriously loved the first season of Jessica Jones for so many reasons. The story about a flawed (and ultimately human) superhero battling her past and her demons and dealing with PTSD was such an important one to tell to a broad audience. We adored the friendship between Jessica and her best friend/adopted sister Trish, which was filled with the uncomplicated, platonic love that we so rarely see in female friendships on-screen. The nuanced and impressive performances of the main cast – particularly Krysten Ritter as Jessica and David Tennant as her foe Kilgrave – also set the Netflix series apart as an entirely unique, grittier-than-average superhero series.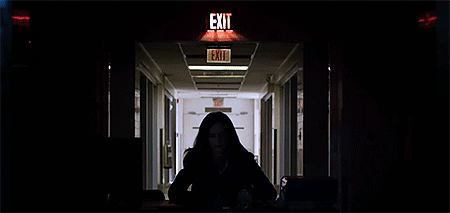 We've been waiting (impatiently) for any word – like, say, the release date – on the show's 13-episode second season, which was ordered by Netflix back in January. Of course, we've had plenty of other Marvel Universe properties to keep us entertained in the interim, like newest addition to the canon Luke Cage, the fourth season of Marvel's Agents of SHIELD, teases about the upcoming Punisher, Iron Fist, and The Defenders series – and, of course, re-watching the gone-too-soon Agent Carter for the umpteenth time.
Much as we enjoy all of that, none of it is the Jessica Jones we all watched in 13 hours straight and grew to love.
But we did finally get some news about the second season of Jessica Jones – and it's great news. Showrunner Melissa Rosenberg announced that Season 2 will be directed entirely by women.
One more time, for the MCU fans in the back – as reported by Screen Crush, every single episode of Jessica Jones Season 2 will be directed by women directors. That's up from four episodes directed by women in Season 1.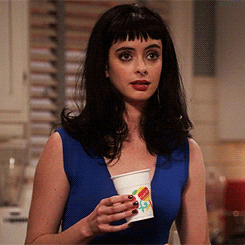 Rosenberg made this announcement while appearing on a Transform Hollywood panel yesterday, making us approximately 40 million times more excited for the second season. The new batch of episodes is set to be shot sometime next year, likely putting a premiere sometime in 2018 (or late 2017, at the earliest).
Jessica Jones isn't the first series to go all-women behind the scenes, but it's one of far too few. OWN's Queen Sugar (created by Ava DuVernay for Oprah Winfrey's network) also had only female directors during its debut season.
Incredibly, as Refinery29 pointed out, a Directors' Guild of America statistic shows that only 19% of TV episodes were directed by women in the 2015-2016 season. We're so beyond thrilled that Jessica Jones is the next show to take us in the direction of equalizing representation – both in front of and behind the camera.