These brand new Season 2 images show us that Jessica Jones is in BIG trouble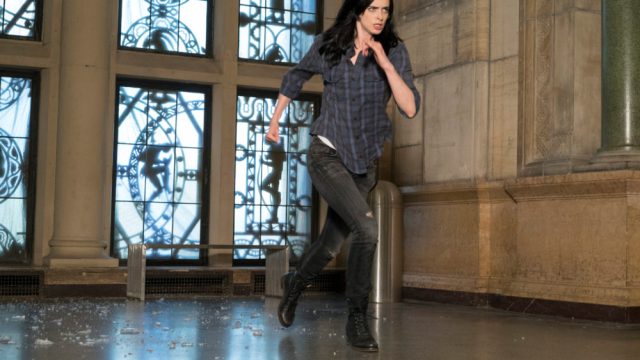 Jessica Jones won all of our hearts in 2015 by kicking ass and taking names in the hit Marvel Netflix series of the same name (and with her super-pals by her side in Defenders). By the end of the season one, Jessica seemed to be in a fairly good place. She was back at work at her company, Alias Investigations, her friends were safe, and she finally had some direction when it came to figuring out the truth of how she got her superpowers.
Of course, Jessica also went through a great deal last season. Not only was she dealing with and re-living the trauma she suffered while her nemesis, Kilgrave, had her in captivity, but she also ended up snapping his neck to save herself, her best friend, and humanity at large. Though Kilgrave was a terribly bad guy (who even made Jessica take the life of an innocent woman), killing someone takes its toll on you, obviously. We already know that Kilgrave will still be around in season 2 in the form of a voice in Jessica's head — after all, serious trauma like that has a tendency to linger — so while Jessica and her friends are safe for now, she's still fighting to free herself from his grasp in her subconscious.
But it seems like she's not just got Kilgrave's ghost to worry about in Season 2. Netflix just dropped a few pictures from this season, and it looks like our girl Jessica is in a bit of a scrape.
First off, we get a glimpse at Jessica's best friend, Trish, and her neighbor, Malcolm. Last season Malcolm was fighting hard against his drug addiction. If his clean shirt and non-suken eyes are any indication, he looks like he's been able to stay clean since we last saw him in Defenders.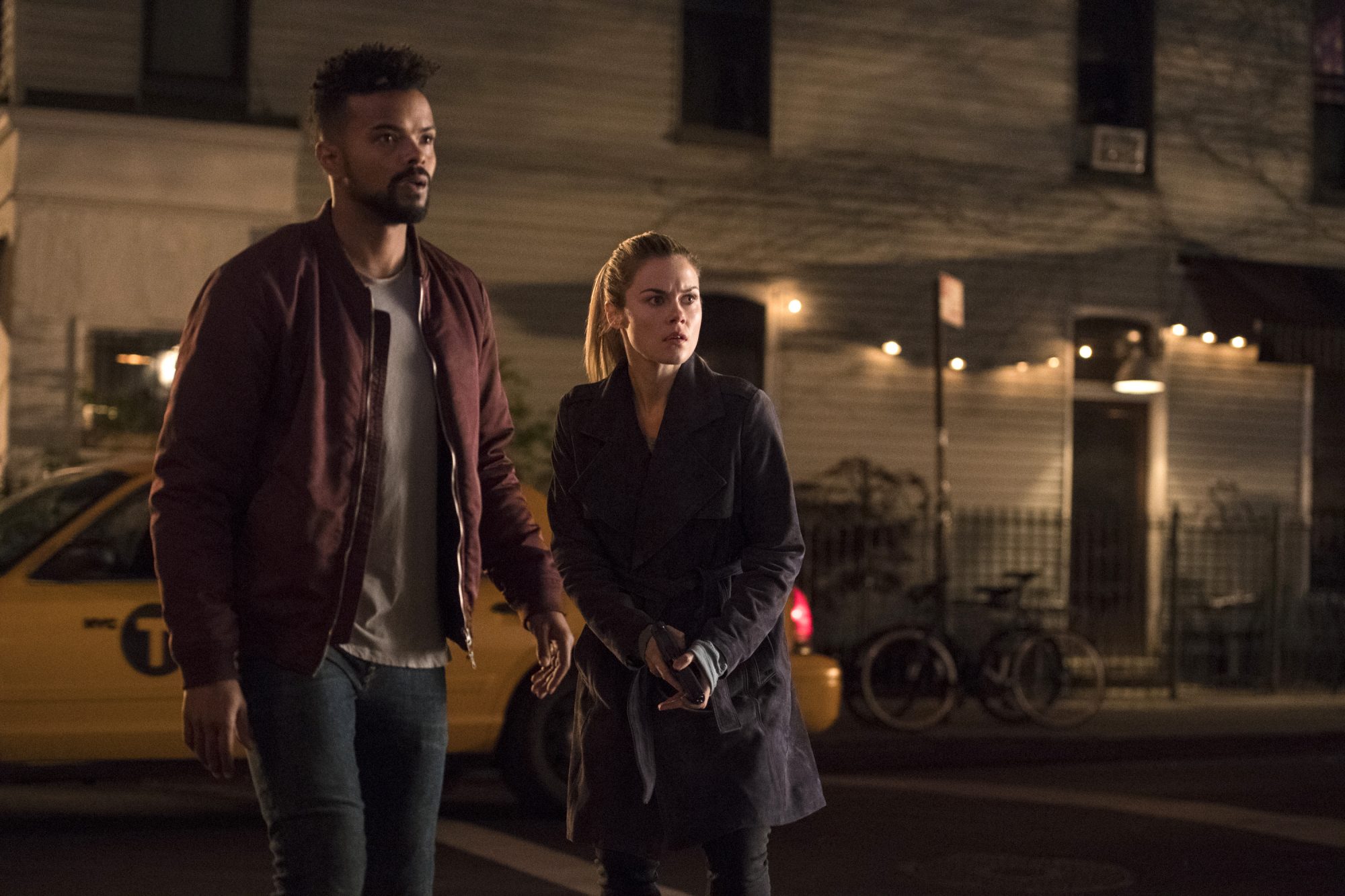 We also get a quick glimpse of Jessica at her desk, clearly doling out some of that classic Jessica Jones attitude. By the looks of the wall behind her and the empty glass in front of her, Jessica is deep in working on a case.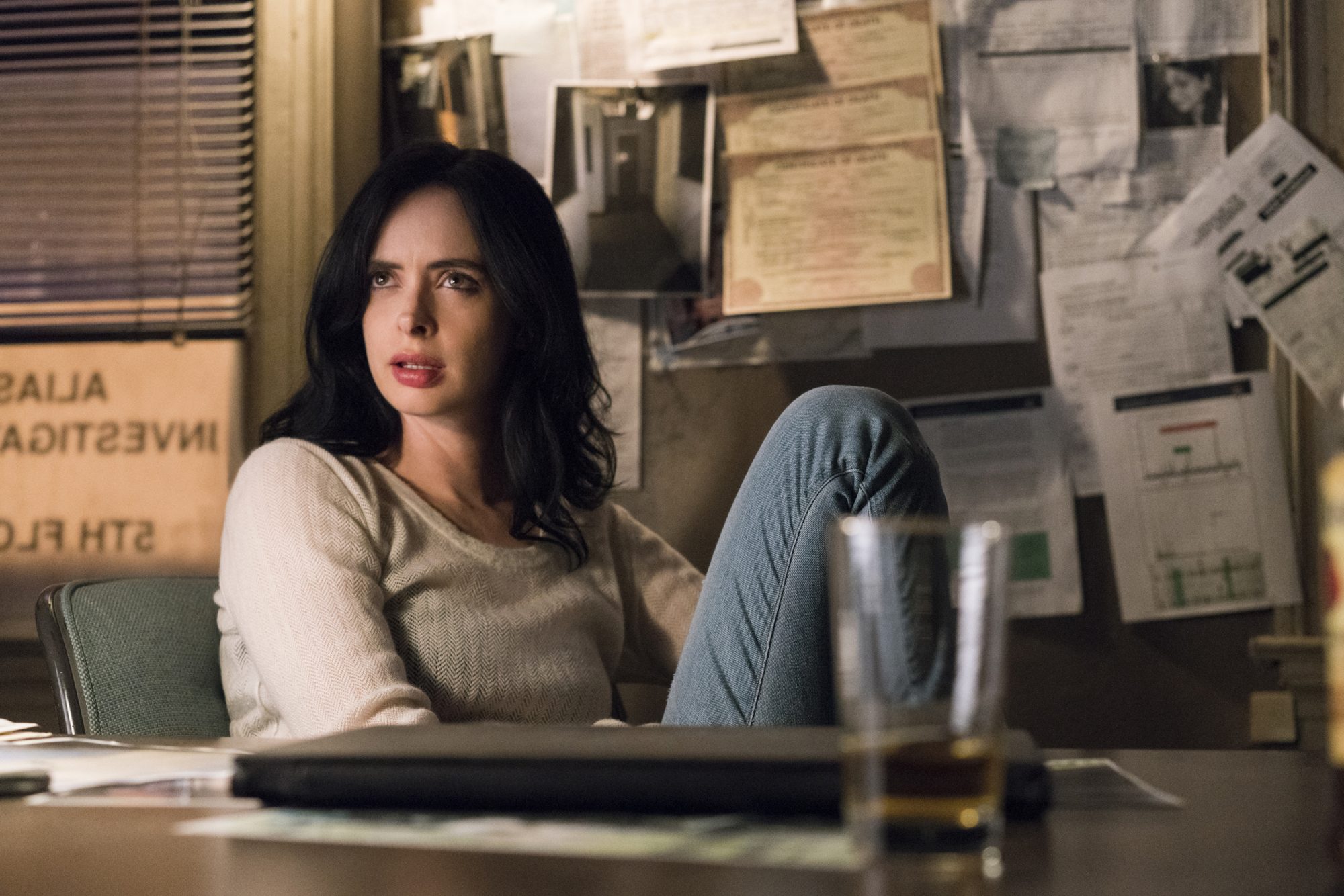 But it's the last image that really has us worried. Jessica is in a police station, shackled, with someone on the phone (if this is her "one phone call", our money is on one of her two attorney friends — Jeri Hogarth or Matt Murdock).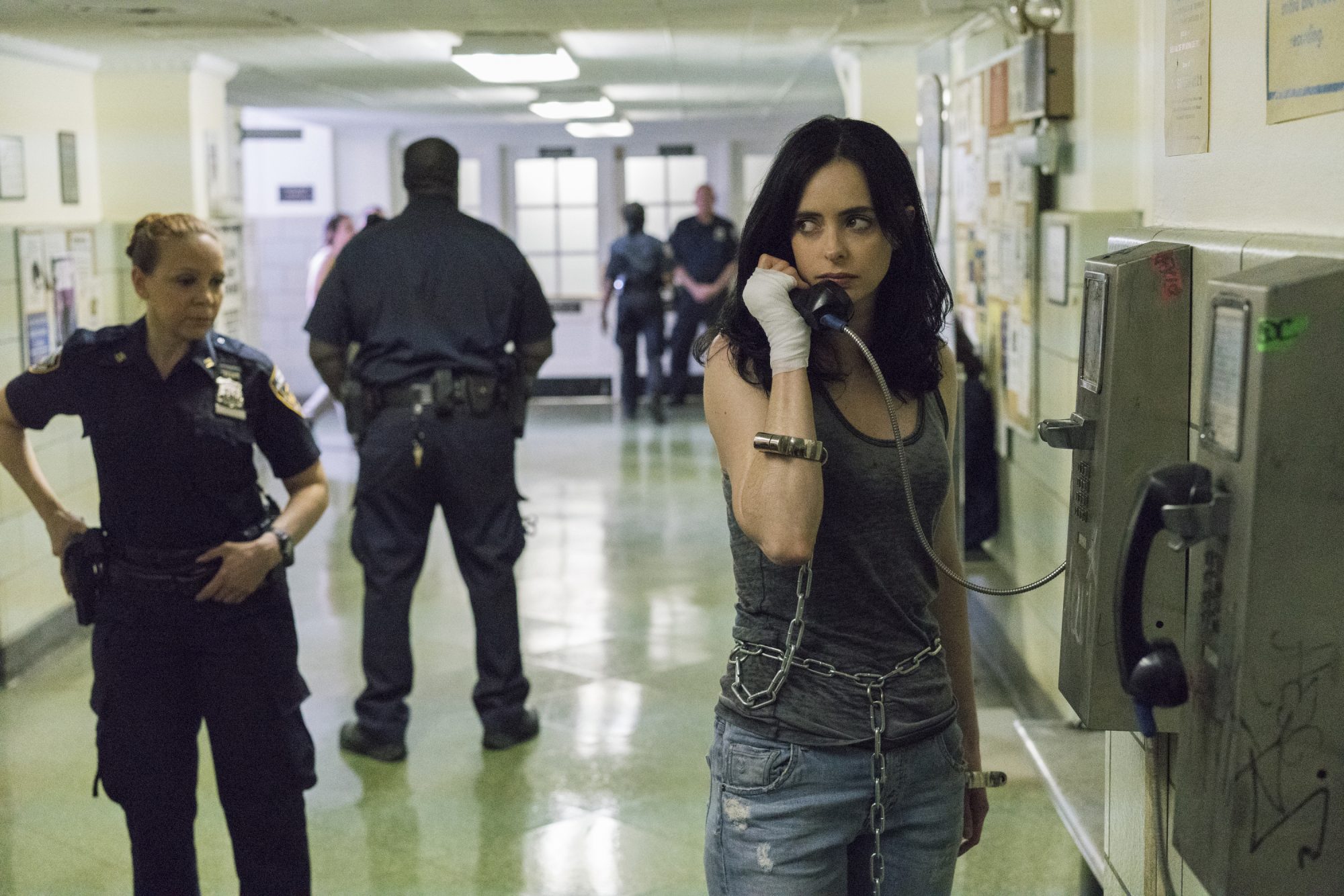 Jessica's hand is also bandaged, so she clearly got into a bit of a scrape when she was taken into custody. What happened that wound Jessica up in jail? Her expression is hard to read, so it's not clear if something super intense happened, or if she just got a bit too worked up and got into a bar fight.
Either way, we're worried about her, and the world is in trouble if she's locked up for too long. Jessica Jones season 2 hits Netflix on March 8, so it won't be long before we get to return to Alias Investigation.