Jessica Jones is NOT happy to have Kilgrave's ghost following her around in this new Season 2 photo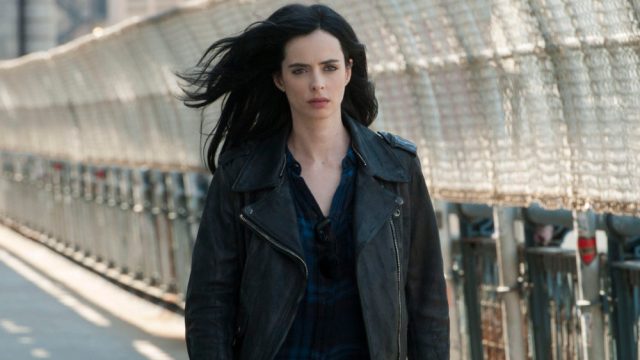 It's safe to assume that you're probably pretty psyched for Season 2 of Jessica Jones. But want to know who's not excited for more Jessica Jones? Jessica Jones herself. As our hard-drinking, doesn't-give-an-eff heroine is about to find out, just because you snap a guy's neck doesn't mean he's not going to haunt your every move around Hell's Kitchen.
Season 1 of Netflix's (ahem, best) Marvel series had Jessica finally overpowering the purple-clad Kilgrave, freeing her — and everyone else — from his mind control power. The last episode of the season saw Jessica slowly start to rebuild her life, and finally let some other people into it. The Defenders only furthered this, because now she's got three super friends! Errr, two new super friends! (Sorry, Matt Murdock.)
But with the first picture of Jessica Jones Season 2 now out, it's clear that while Jessica might be changing her life and making acquaintances, there's something hanging over her. Better yet, there's someone hanging over her, because Kilgrave is very much alive — if only in Jessica's head.
Entertainment Weekly revealed the first picture of the season, and it looks to be spring in New York City! We know this, because Jessica isn't wearing her trademark scarf for once. But she's still wearing her leather coat, and we wouldn't have it any other way.
"Jessica is in a pretty dark headspace when we meet her at the top of season 2," Krysten Ritter explained to EW. "What we've done again is kept the story very personal. If season 1 was in her head and in her mind, then this season will be more in her heart. It's still a psychological thriller, but it's more of an emotional thriller this time.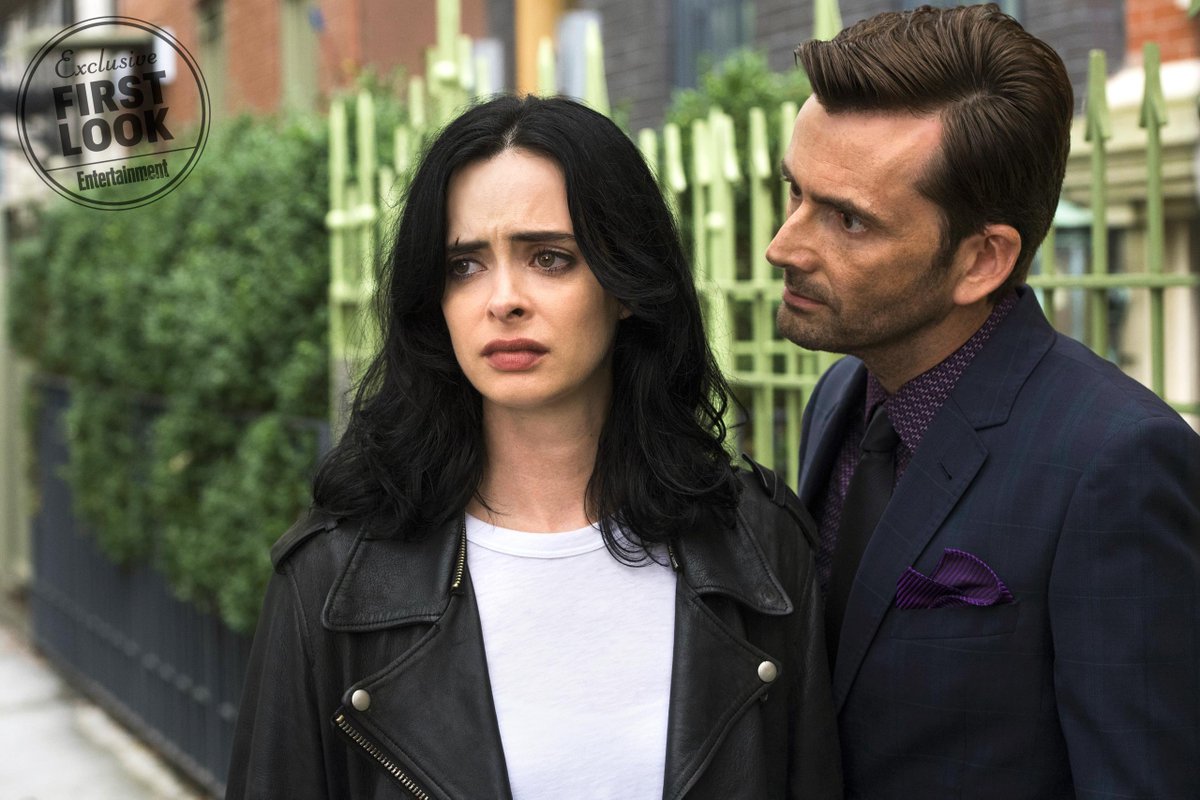 And one of those layers is clearly dealing with the emotional abuse still leftover from Kilgrave. Glad to see that even in death, he still looks pretty dapper (SORRY). But Jessica looks less than pleased to still have his voice lingering in her head.
There's no Season 2 premiere date for Jessica Jones yet, but it's expected to hit Netflix sometime in 2018. Better be early in 2018 rather than later in 2018. We need more Jessica.