Jessica Chastain promises to share photos of her wedding after a much-needed social media hiatus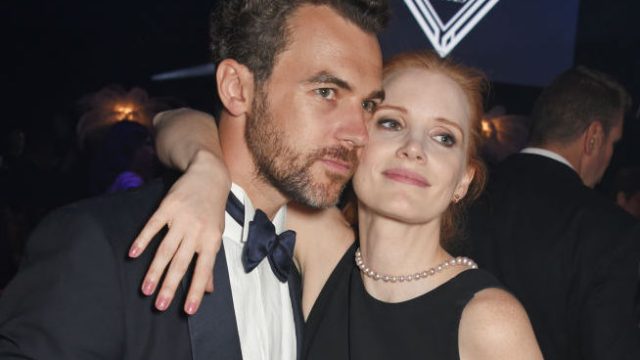 It's been a good week for Jessica Chastain. Oscar-nominated Chastain was married over the weekend in a romantic wedding to her love, Gian Luca Passi de Preposulo. It was by all accounts a beautiful ceremony, but if you want to see photos of the bride in her stunning dress, you're going to have to wait a little while longer.
Thr bride is holding off on sharing photos of her special day, as well as taking a social media break — and here's why.
In a series of tweets, Jessica Chastain explained to her fans and followers why there haven't been any official photos yet, and it's all about privacy for her and her new husband.
"Did you hear? I'm off the market ? Gianluca & I got married! We wanted privacy & aren't selling photos but I'll post something in the future," she tweeted.
Jessica Chastain added another comment, in which she slammed the paparazzi for their inappropriate and distracting behavior during the wedding. Apparently, they used helicopters (in a no-fly zone, no less) to try to nab pics of the happy couple.
We hope that Jessica Chastain uses her social media break to get some rest and relaxation (and enjoy her newly wedded status). It's disheartening that the paparazzi couldn't respect her privacy on such a special day; in the meantime, we'll be eagerly waiting for photos from the actress herself — accept no substitutes.