Jessica Chastain's tropical floral dress has us dreaming of our next vacation
Cold weather along the east coast may have damped our moods, but thanks to Jessica Chastain, we know that spring's here. The stunning actress donned a floral dress to the CinemaCon Big Screen Achievement Awards this weekend. And now we can't stop thinking about which island we're going to make our vacation paradise. Jessica's mesh top, covered in colorful flowers, is giving us serious tropical vibes! It's so creative and cute, and something to add to your spring and summer wardrobes.
Maybe a little Hawaiian adventure? Or even a trip down to Costa Rica? Who knows! But, Jessica's ensemble is definitely a reminder to start searching for the cheapest plane ticket — STAT.
Even better than the The Martian actress' colorful prints is the fact that she was totally honored at CinemaCon for her work in the industry. The actress and film producer picked up the Female Star of the Year Award, and we couldn't be happier for her!
This badass lady is picking up accomplishments at a rapid pace, and shows no signs of slowing down anytime soon.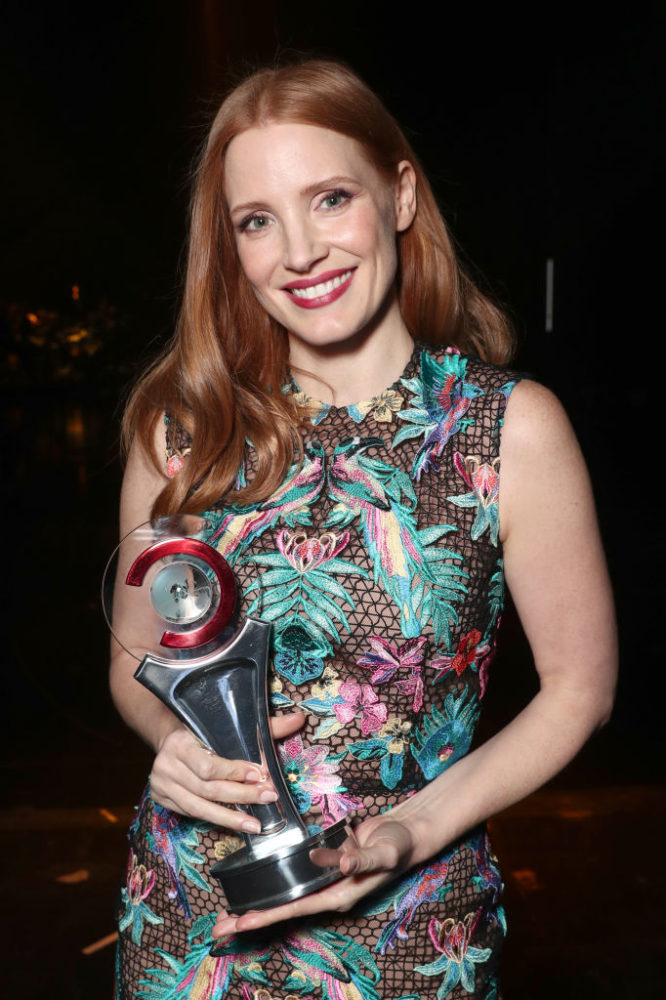 But her dress…it's stunning, isn't it?!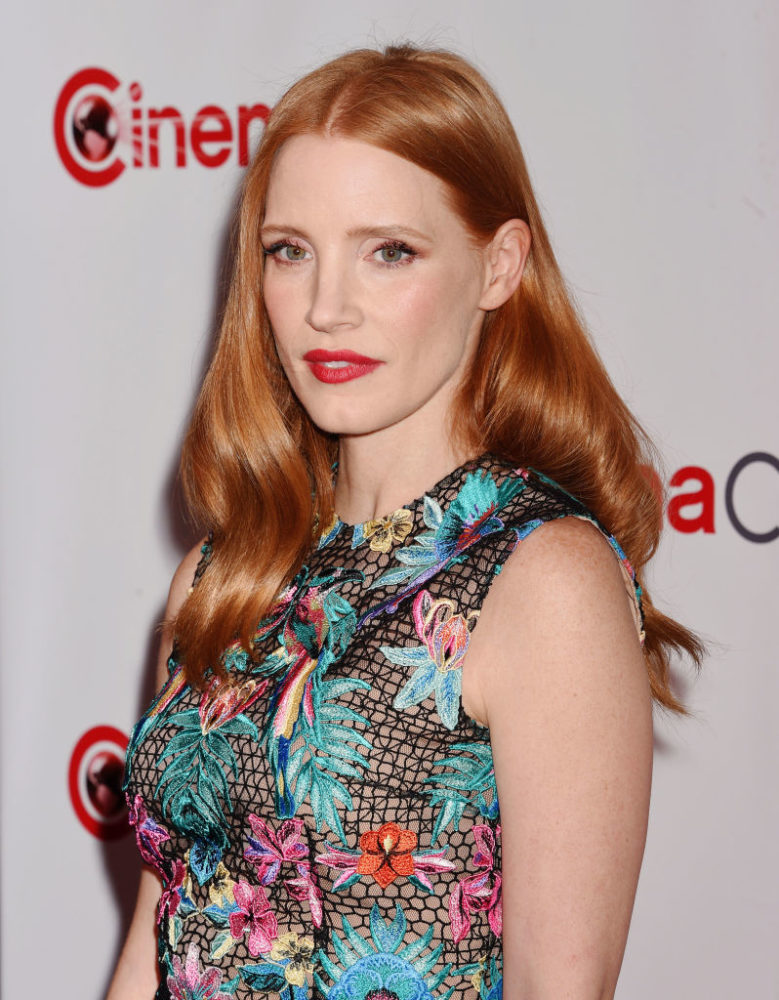 OMG, and does she NOT look super polished with her striking red lip? We can't get enough of this look! Leave it to The Help star to show us how to be brave and bold on the red carpets…
Jessica paired her busy dress with a pair of sleek black, minimalistic heels. And it was perfect.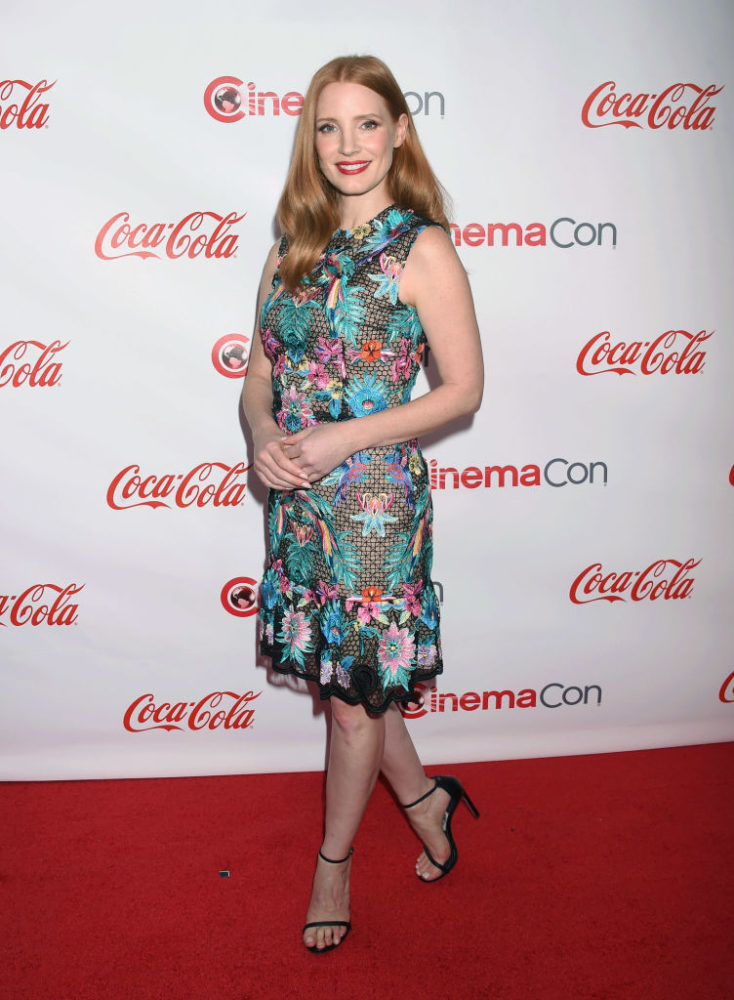 The 40-year-old goddess continues to inspire us everyday with her drive and feminism. Not to mention, she's smart, funny, and a damn good actress. And as if that wasn't enough, we now have this tropical adventure of a red carpet look to completely fawn over.
Here's to hoping for more fashion forward looks from the queen. Because, this one was absolutely stunning.