Jessica Chastain will float too — she's in talks to play Beverly in the "It" sequel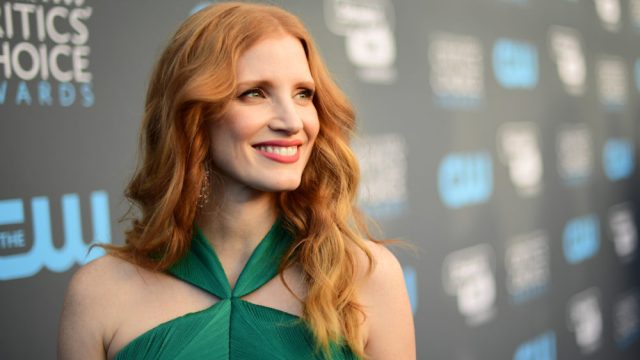 It's time for the kids to grow up for the It sequel. Last year's horror film only followed the first half of Stephen King's iconic novel, where a group of kids are terrorized by Pennywise the Clown and are forced to face their own demons to defeat him. The good news for all you horror fans out there is that a sequel is already heading our way to finish out the second half of King's book. But that means that all the Losers will have to be recast, as the second half of the story follows the characters 27 years later when they all have to return to their hometown as adults to face the killer clown once again.
They never learn, do they?
The first Adult Loser is circling the sure-to-be hit sequel, as Jessica Chastain is in talks to play adult Beverly in It 2. In addition to Bill Skarsgard returning as Pennywise, Variety reports that the long-heard rumors of Chastain's involvement in the sequel are indeed true as she is currently in negotiations to play the adult version of Sophia Lillis' character from the first movie.
This shouldn't come as a shock to anyone following the It franchise, as sibling filmmakers Andy and Barbara Muschietti first vocalized their wish for Chastain to play adult Beverly in many different interviews back when It first opened in theaters in September of last year. They weren't shy about how she was their top choice for the sequel, and there were even rumors floating around that she'd make a cameo in the first movie as adult Beverly getting the call that Pennywise had returned 27 years later. But (obviously) that never happened. At least the Muschiettis (who have already worked with Chastain for their first breakout film Mama) might finally be getting their wish to have Chastain play Beverly if the negotiations pan out.
Honestly, she is the perfect choice for Beverly. Does she not look like a dead ringer for Lillis?! And btw, how lucky is Lillis, to know that in just 27 years she'll look like Chastain? That's real #lifegoals right there.
But don't worry if you stan the younger actors who played the Losers in the first movie. The Muschiettis have already said that they want to bring back the original kids for flashback scenes, so they aren't done with It just yet.
The It sequel hits theaters on Sept. 6th, 2019, with production expected to start this summer.