Jessica Chastain says she was disturbed by the depiction of women in movies at this year's Cannes Film Festival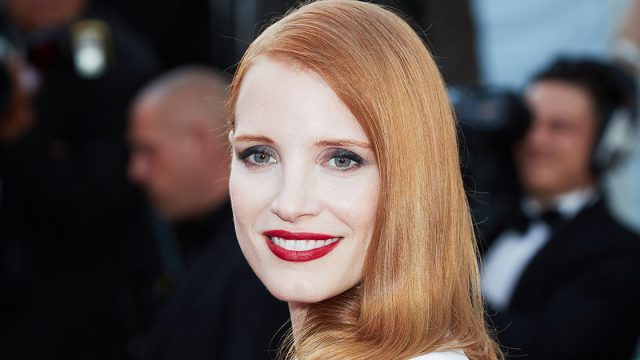 As this year's Cannes Film Festival comes to a close, Jessica Chastain has opened up about a disturbing trend that she saw at this year's festival: the depiction of women.
Chastain made some comments during a press conference at the end of the festival, where she spoke about the terrible portrayal of women in movies. The actor and Cannes Jury member spoke about her experiences watching 20 films across 10 days, and shared her disappointment with the representation in the films. 
"This is the first time I've watched 20 films in 10 days, and I love movies and the one thing I really took away from this experience is how the world views women," Chastain said, making the comments following Sofia Coppola's historic Best Director win for the movie The Beguiled. 
Continuing, the Zero Dark Thirty star said that while there were some exceptions, overall she found the whole thing "quite disturbing."
"For the most part, I was surprised by the representation of female characters on screen in these films," she said.
"I do hope that when we include more female storytellers, we will have more of the women that I recognize in my day-to-day life. Ones that are proactive, that have their own agencies. They just don't react to the men around them. They have their own point-of-view.
Watch Jessica Chastain's comments below.
Adding to this was actor Fan Bingbing, who echoed her fellow Jury member's sentiments.
"First, I want to say I'm really happy to present this award to Sofia Coppola because she did amazing work to the audience. We just want to advocate to focus on female filmmakers in the future," The Independent reports she said. "This is not something I want to judge; I want to advocate, and we want to encourage, filmmakers to present more female characters. I have to say she won this prize not because she's a female filmmaker, but because [of] the film itself."
Following the comments, fellow stars such as Debra Messing and America Ferrera shared their thanks to Chastain for opening up about such an important issue.
"It takes courage to speak truth to power. Thank you @jes_chastain for speaking truth and representing the voices of millions!" wrote Ferrera on Twitter.
We're so grateful to Jessica Chastain for continuing to use her platform as a woman in the entertainment industry to draw up and highlight the areas where inequality and a lack of inclusivity is still rife.