Jessica Chastain says "major change is coming" for women in Hollywood, and let's do this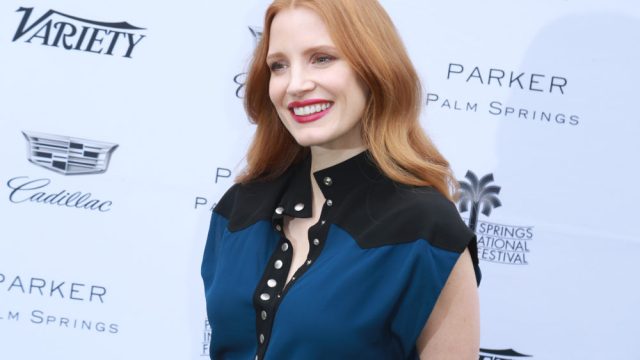 Just ahead of the Golden Globes on Sunday, which kick off the 2018 awards season, women in Hollywood are making it clear that the conversation about sexual harassment and assault is far from over. While accepting the Chairman's Award at the Palm Springs International Film Festival opening night gala earlier this week, Jessica Chastain spoke about the need for change.
She believes that after a terrible 2017, it's finally coming.
"I want to acknowledge what a difficult year 2017 has been for all of us, Jessica Chastain said while accepting the award for her performance in Molly's Game. "Major change is coming. Change is good. Change is needed. Through a joint effort we will make things better. We must be better. And we will.
Chastain's statement on January 2nd came on the heels of the open letter published in the New York Times by 300 prominent women in Hollywood ranging from actresses — including Chastain — and writers to producers and agents. It announced a new initiative to end workplace harassment called Time's Up.
The initiative, while led by women in Hollywood, strives to be a place where any woman struggling with workplace harassment and gender discrimination through means of pay disparity can seek guidance and support. Time's Up is also launching a legal defense fund in partnership with the National Women's Law Center which, according to the fund's GoFundMe, "will provide subsidized legal support to women and men who have experienced sexual harassment, assault, or abuse in the workplace and while in pursuit of their careers."
According to the New York Times, the call for women attending the Golden Globes to wear black in solidarity with those facing workplace harassment is part of Time's Up awareness initiatives.
We're so glad that women in Hollywood are devoted to working to ensure that sexual harassment ends in not only their industry, but in workplaces all over the world. We can't wait to see them continue to publicize this cause throughout awards season and solidify that 2018 is just the beginning of this important movement.