Jessica Chastain channeled a '50s movie star in this intensely beaded gown
Global superstar and Cannes Film Festival board member Jessica Chastain is having the time of her life in Cannes. Not only has Jessica been grooving to the sounds of Diana Ross at the annual amfAR Gala, but the Zero Dark Thirty star has also been hitting fans with a serious fashion bug. Her festival picks have been on fire, and her most recent win — a glamorous gold and white beaded ensemble — is of no exception.
Jessica stunned in the '50s style inspired gown at the screening for In The Fade (Aus Dem Nichts) at  the 70th annual Cannes Film Festival. The actress pulled her hair into a sleek, high pony, and its simplicity worked magically with the frock. Our guess is that the fashion queen wanted the main focus to be on the intricateness of the gown. And she made the right call. Jessica's entire look is of pure perfection.
There's just one word to describe Jessica's beaded attire, and that's "classic."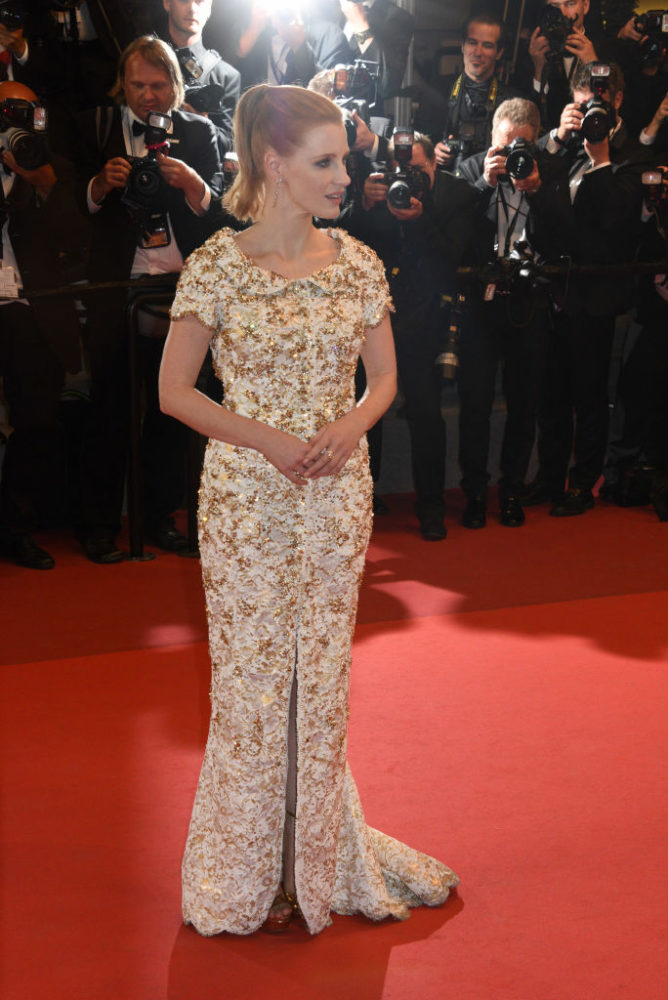 We can totally see a '50s movie star rocking the heck out of this little number. It's a look that can transcend decades, and Jessica is such a timeless beauty in it. From head to toe, she looks amazing.
Just get a load of that detail! Every single bead on this gown just had to be hand sewn to perfection.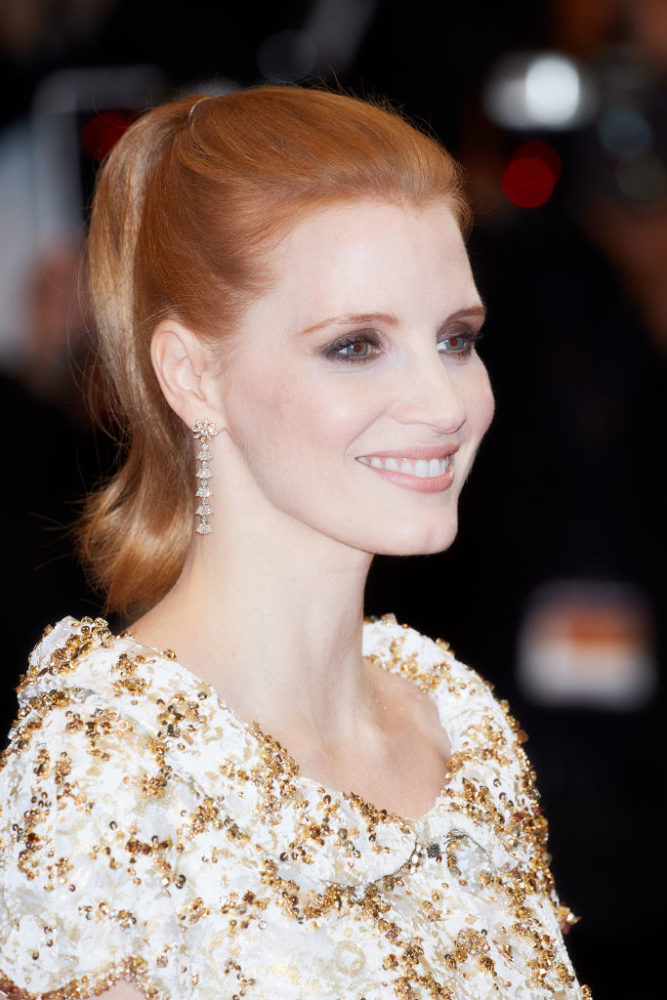 And we're also digging the meticulousness of the collar and sleeves, as well. It's stunning.
And the deep, keyhole cutout in the back? Yeah, this dress is sexy in the most subtle way, and we're in love.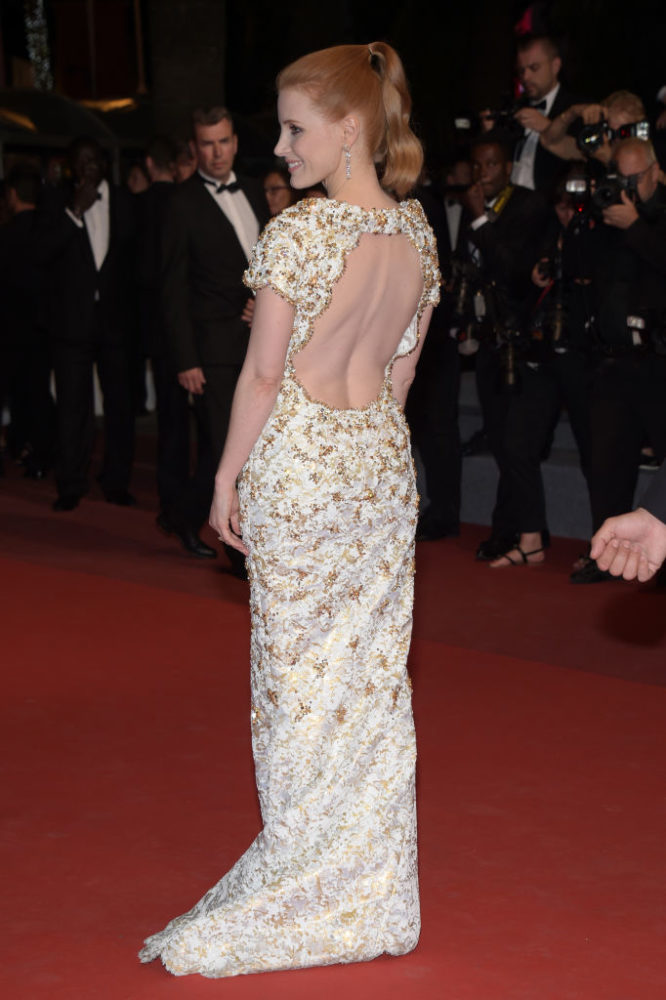 "Yes," to the slit action in the front!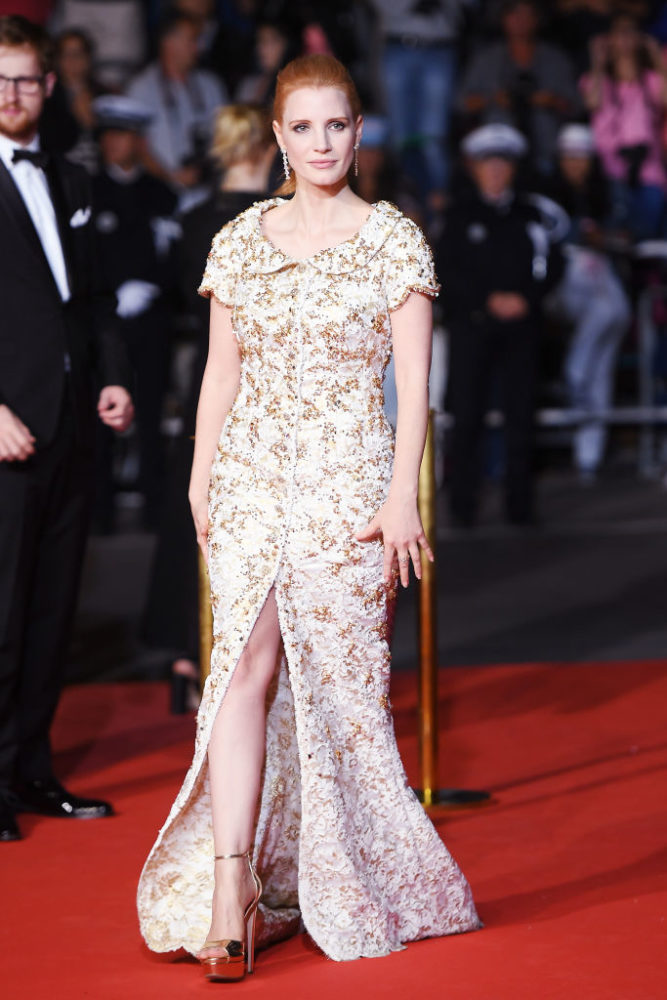 The front slit was just long enough to let little leg and Jessica's beautiful gold platform pumps peek through, and it looked so chic.
Needless to say, this fashion queen is on her way to becoming a fashion icon. She totally won the night.