Jessica Biel shared how her family kept her together when she struggled with darkness while filming "The Sinner"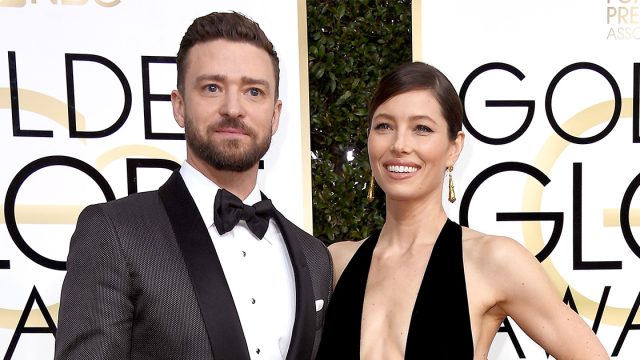 It's tough for most of us to leave our jobs at work, but for actors, we imagine this boundary must be especially tricky to navigate, as their job requires them to inhabit different characters, some of them with dark stories. Recently, Jessica Biel shared how her family kept her together as she played a character like this for her new TV show The Sinner, and it's heartwarming.
Biel's new show, which starts on USA Network on August 2nd, sees the actor take on a pretty challenging role: a woman who murders a complete stranger for no reason. Based on the novel by Petra Hammesfahr, the mini-series is a psychological thriller that showcases Biel in one of her darkest roles yet.
https://www.youtube.com/watch?v=tMsjMFcvy64?feature=oembed
Of course, we can imagine that, given the dark subject matter of the series, it would be hard to leave it all on set and not bring some of it home with you.
Indeed, that's something Biel said she struggled with.
Speaking to People about The Sinner, the actor said that it was "really difficult" to shut off from her work.
"I do not want to bring that home. It is so intense, she said. "Thank goodness for [my family] because otherwise I'd be a depressive mess, like a blob on the floor eating cake balls consistently."
Spending quality family time with her husband, Justin Timberlake, and her 2-year-old son, Silas, was what kept her going.
"I come back and I have fun and I smile and I get to be silly because at work, I don't get to do that," she said.
However, when her husband did see her work in The Sinner, there was a little bit of an adjustment to seeing his wife play such a dark character.
"I don't think he was scared [of me], because he's been along with me this whole journey. I, of course, told him what the book was, what it was about, what happens, so he has been in the know for a long time," the actor told Entertainment Tonight. "But I think it was definitely weird for him to see me like that. I hope that means that we're doing a good job and we're making it look really realistic."
We're glad that Jessica Biel was able to find solace in her family. Playing these sorts of roles can be mentally exhausting, and it sounds like it was important for her to find that place to just free herself from the darkness of it all.
If you're curious to see exactly how different Biel is in her new role, The Sinner is scheduled to premiere on USA Network on August 2nd.