Jessica Biel got drunk before the Golden Globes, and same girl
The Golden Globes are the greatest award show for many reasons. It's the only one that serves, food, the guests sit family style at round banquet tables, and, oh yeah, nobody cares if you're Jessica Biel, drunk before the Globes even start. Mrs. Timberlake posted a pic to Instagram an hour before the show's start time, blurry eyed but gorgeous all the same. Justin is up for Best Original Song (for Trolls' "Can't Stop the Feeling!", of course) so it's not like there's no reason to celebrate. Could you imagine getting fitted, dressed, gussied up and paraded in front of cameras without a little bubbly in your tummy already? We could, but we don't want to.
Just in case you didn't already assume as much: the party starts early in the Biel/Timberlake house.
"So, libations before noon were a bad idea? Biel captured the shot of herself with a slicked down hairstyle, winged metallic eyeliner and some pretty pink lips.
She fixed her post with a #goldenglobespregame hashtag which says it all. Jess is sporting some chic gold drop earrings and either her getting-ready clothes, or a very, very chill striped jersey gown. After hitting a pre-Golden Globes party this week in a floor length black velvet gown, we could totally get behind keeping tonight low-key. When you look like Jessica Biel, you can show up in just about anything (in any state of inebriation) and still look fly AF.
UPDATE: Jessica has arrived on the red carpet in a gorgeous, plunging floral gown with a detailed, patterned full skirt. She piled on the layered bracelets and paired the look with a tall platform heel. We got the first pics!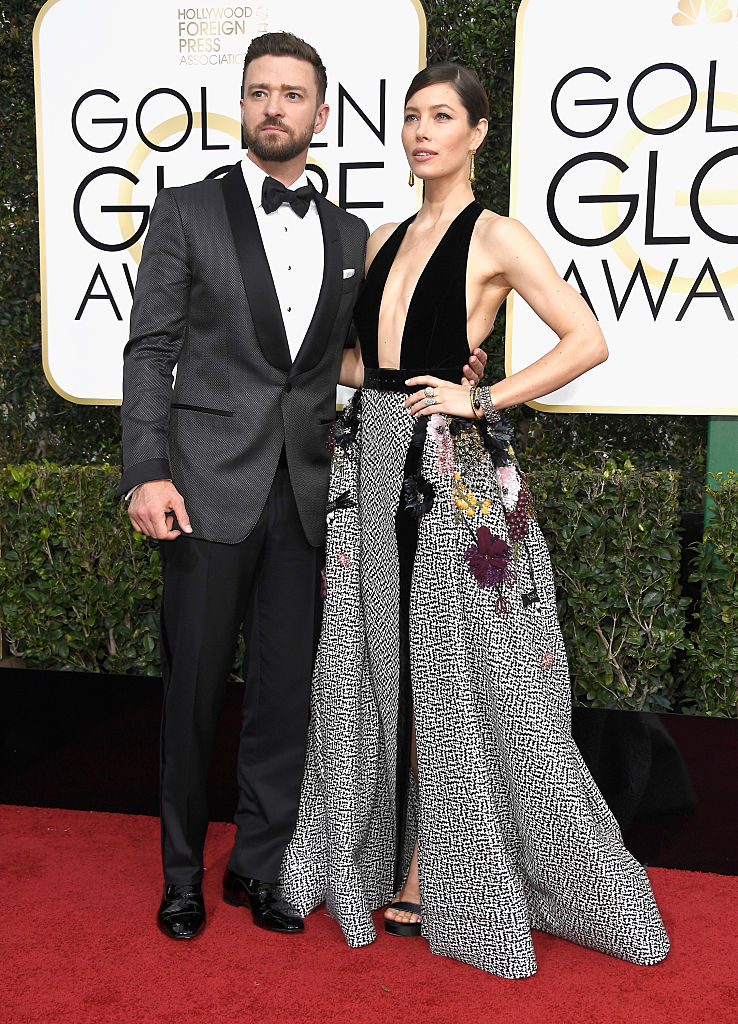 Gorgeous girl! Don't forget a shout out to the glam squad!

With Jimmy Fallon at the helm tonight, we're not so sure everyone might not be just a little drunk. Watch the Golden Globes on NBC (it started 5pm PST) and keep an eye out for tipsy Jessica, a girl after our own hearts.