Jessica Biel calls herself a "human vacuum" and we're sure all moms relate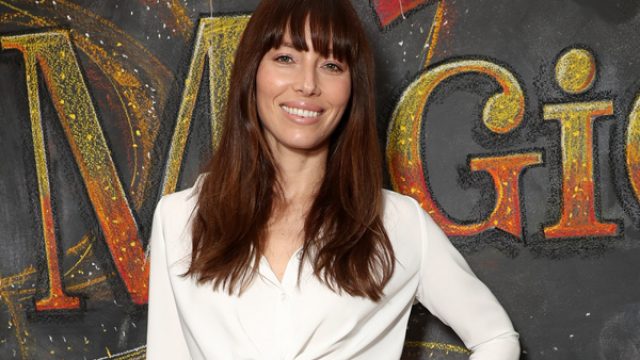 Girl, we feel you. Actress Jessica Biel called herself a "human vacuum" and she's officially our hero. Honestly, who hasn't had those days where they eat whatever they see? Or you're a mom who's responsible for all the "leftovers" getting eaten? Well, Biel's hilarious self-imposed title is pretty much all of us, so she is winning at life in our minds.
The 34-year-old actress hosted an Amazon screening of Just Add Magic, at Au Fudge (the restaurant she is part owner of) on Saturday and she was very candid about her eating role at home.
"I'm the human vacuum cleaner at the end of the meal," Biel told People at the event.
"You make food, they eat what they eat, and you literally — as they are running off trying to grab something — you are shoveling the last few bites off their plate," she explained. "And that's your lunch...that is your lunch."
While the former 7th Heaven star loves being a mom to son Silas Randall — with husband Justin Timberlake — the restaurant she helped create is much more magical and definitely mom approved.
The restaurant has amazing farm-to-table meals, and lots of fun things to buy at the cute shop in the front.
Most importantly it has a creative space for kids to play in, a tree house and a kid-friendly environment.
"My three other female partners in Au Fudge all had kids before me. And they just said, 'This is enough! We have to have a place where our children can be happy and we can be happy,'" Biel explained about the hit restaurant.