Jessica Biel just changed her hair color, and it's a gorgeous shade of buttery blonde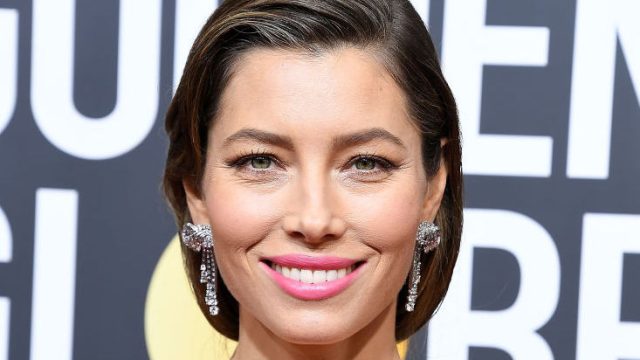 Jessica Biel recently changed up her hair color, and we are absolutely loving it. The actress transformed her hair into a gorgeous cream soda buttery blonde color, and our locks are totally jealous. The process to go from brunette to blonde usually takes a long time. Like, we're talking upwards of eight hours. But Jessica Biel's stylist Tracey Cunningham only had ONE HOUR to do the color! Fortunately, Cunningham wasn't starting with dark hair. But still. One hour?! That's just one episode of This Is Us.
"Jessica was already two highlight services in, so luckily we weren't starting with her natural base color," Cunningham explained to Refinery29. "This time I used Redken Flash Lift to give her a full head of foiled highlights and balayaged the ends to take her as blonde as she wanted to go." Having an assistant also made the process go faster: "I had a second set of hands so we could work quickly and efficiently. I don't think I could have done it this fast without her help."
We're glad to know it wasn't hair sorcery or something reserved only for celebrities. Although that would be pretty cool.
Here's Jessica Biel's new buttery blonde hair.
We can't believe it took only an hour!
https://www.instagram.com/p/Be6Us5YlyzQ
Cunningham knows blonde. She also gave Khloé Kardashian this gorgeous golden color.
https://www.instagram.com/p/BVqPMv3lIxf
And she gave Margot Robbie this beautiful blonde 'do.
https://www.instagram.com/p/BcV0s5ZFEvT
You're a true master of your craft, Tracey Cunningham. Have any open appointment slots?