Jessica Alba wore a baggy sweatshirt with a metallic skirt, crushed the look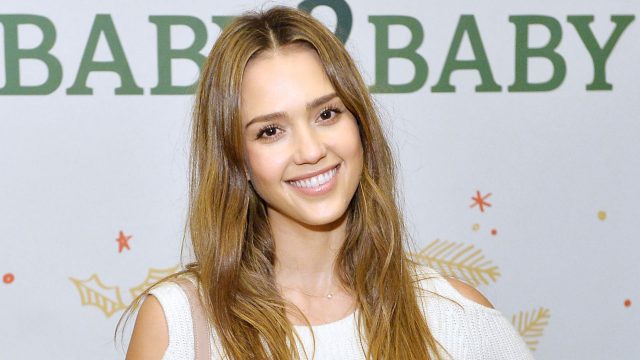 If there's one perfect reason to wear white after Labor Day, it's for the holiday season. Jessica Alba attended the Baby2Baby charity event, and her snowy white look makes us feel SO ready for the winter weather. Baby2Baby is a charity that helps find basic necessities for children of low-income families. And it's no surprise to see the Sin City and Dark Angel star and entrepenuer  there. Jessica has been very open about her passion for babies and families. As you may know, Jessica founded The Honest Company, which makes environmentally friendly products for babies and their proud mamas.
At the Baby2Baby event, Jessica Alba looked like a casual snow queen in this chic sweater.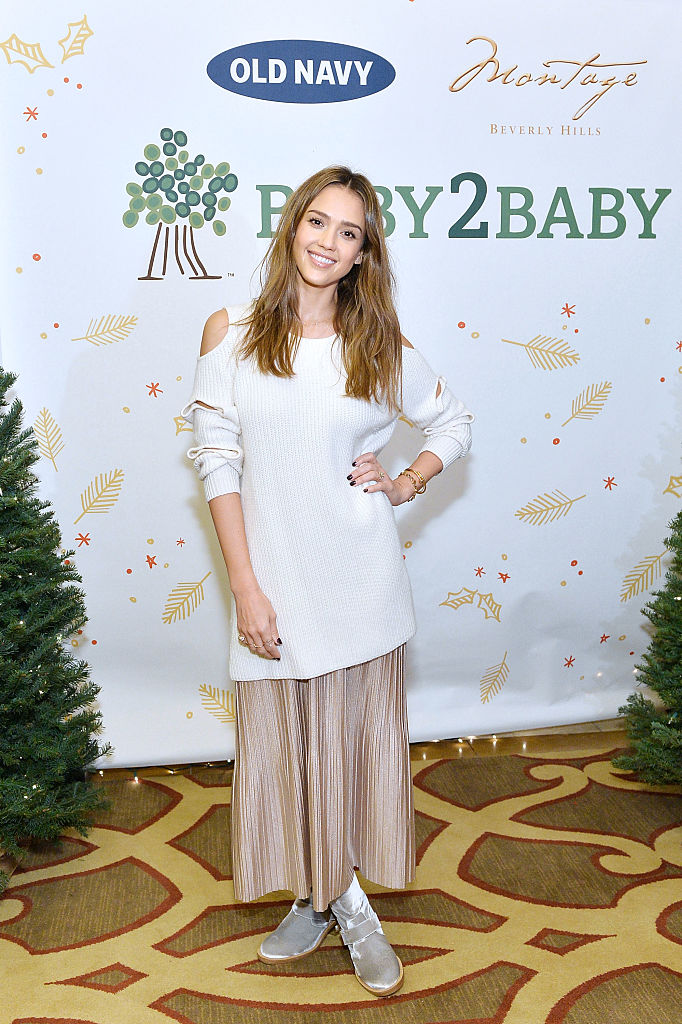 That gorgeous long white sweater paired with the rosy gold skirt and shiny boots screams magical winter wonderland. Also, we absolutely LOVE the shoulder cutouts on this sweater. That little hint of skin and the sweater's curve hugging shape add just a dash of sexy to the coziness. Because in this chilly weather, we all want to snuggle up even when we have to look fashionable.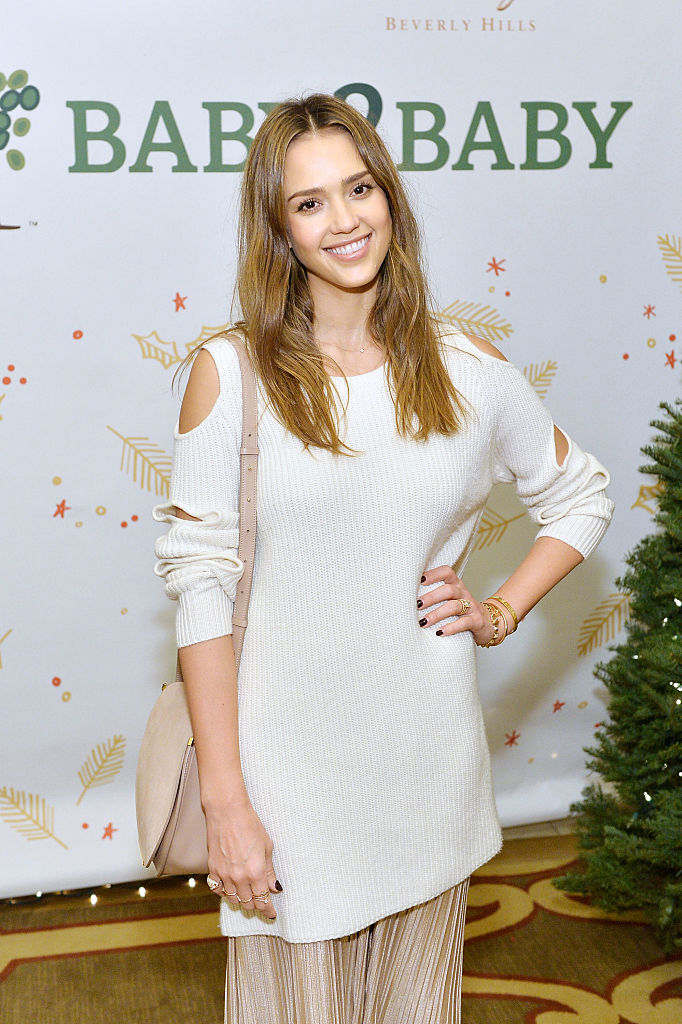 Additionally, Jessica pairs the look with a neutral bag and simple, gold bangles to keep everything in the same soft palette. And that adds an additional level of chic to what must be a comfy outfit. Also, Jessica kept her hair and makeup natural, so her happy holiday glow totally shone through.
Fellow celebrity mama Jenna Dewan Tatum also rocked a peek-a-boo shoulder at the fundraiser.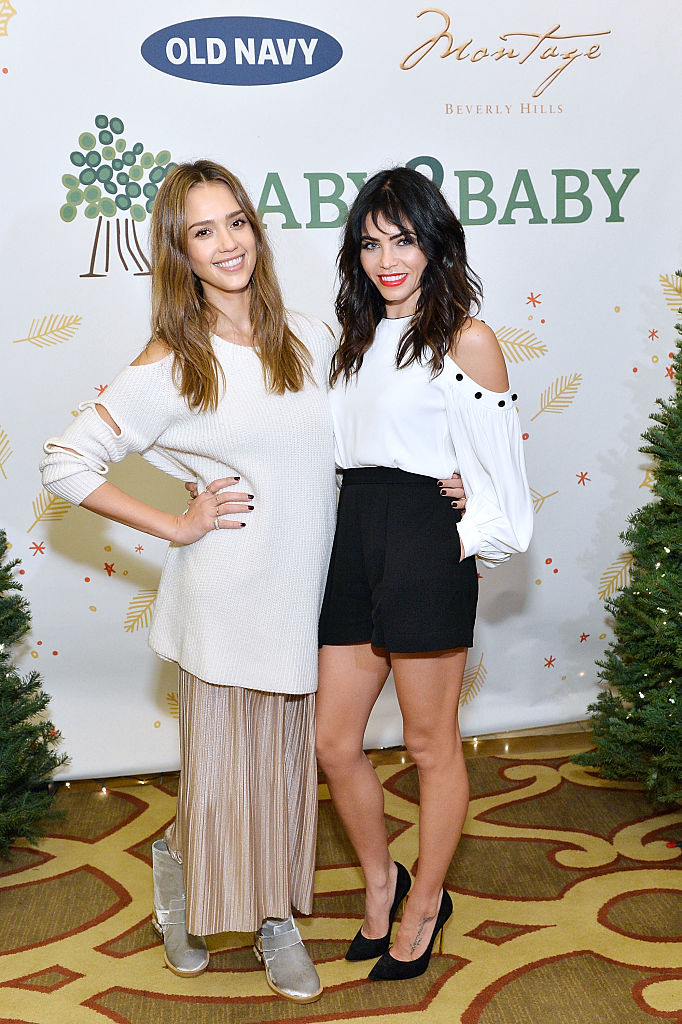 Seeing these two fabulous moms supporting a good cause makes us giddy with holiday cheer. And from the looks of things, they seem like they had a great time. Also, their impeccable casual holiday style is totally on point!
If you'd like to learn more about Baby2Baby, the charity these ladies stepped out to celebrate, check out their website here.
We love seeing these awesome ladies spreading a little magic around the holidays.
And we could definitely take some lessons from Jessica on cozy holiday style!