Jessica Alba styled her button-down shirt in a super sheer way, instantly starts a trend
Beautiful goddess and Sin City actress Jessica Alba turned heads yesterday upon leaving the Valentino show at Paris Fashion Week. Yes, Alba is wearing an amped-up take on the professional button-down shirt and skirt pairing, but look closer. She's using her elongated shirt to layer under her sheer skirt, not only making the couture red lace skirt wearable, but also making hundreds of women say, "Huh! I could do that!"
Judging by the outfits presented at the Valentino runway show, sheer is in, and it's ok to be a little nervous about it.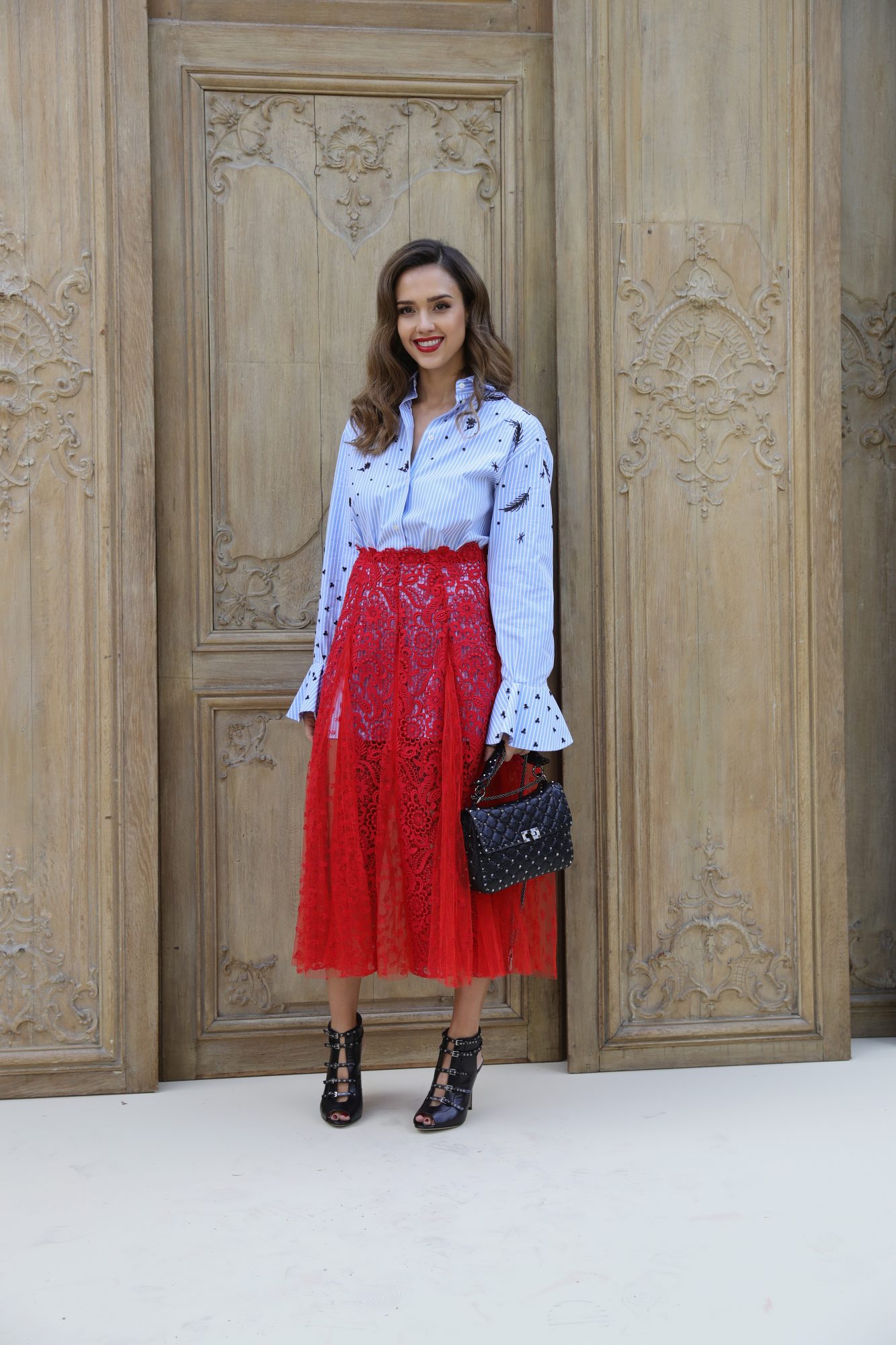 Most of us wouldn't be comfortable sporting a completely sheer article of clothing with nothing layered underneath it, which is why Alba's look is so exciting. Regular people can hop on the sheer train, while still staying fairly modest.
Paired with an over-sized Risky Business shirt like the one Alba wore would even make a sheer midi skirt appropriate office attire!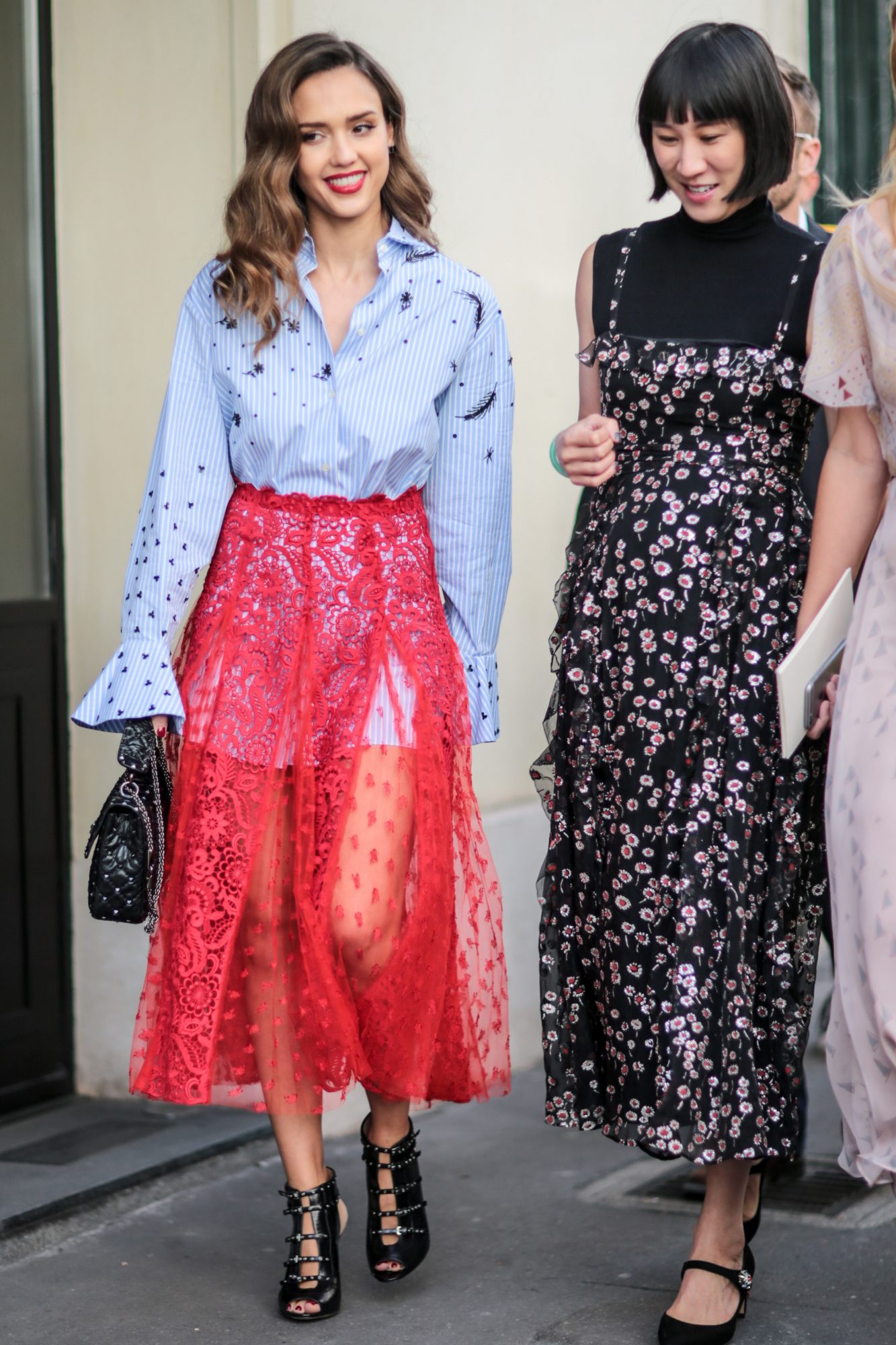 And this is an outfit some of us already have in our closets (or our boyfriends' closets). If you don't happen to have a sheer lace skirt, check out this one from Forever 21 for $19.90: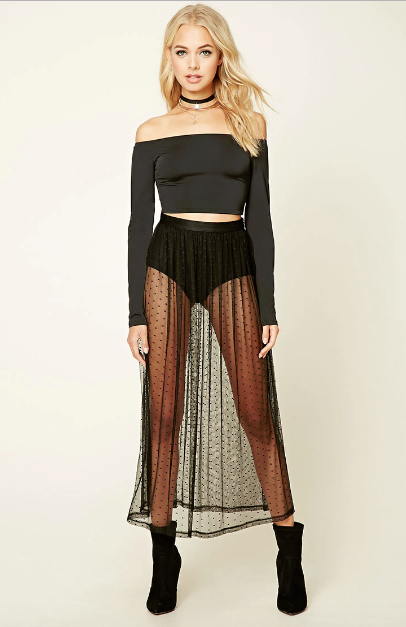 Let's not forget to point out the accessories Alba paired with her ensemble because they are FIRE.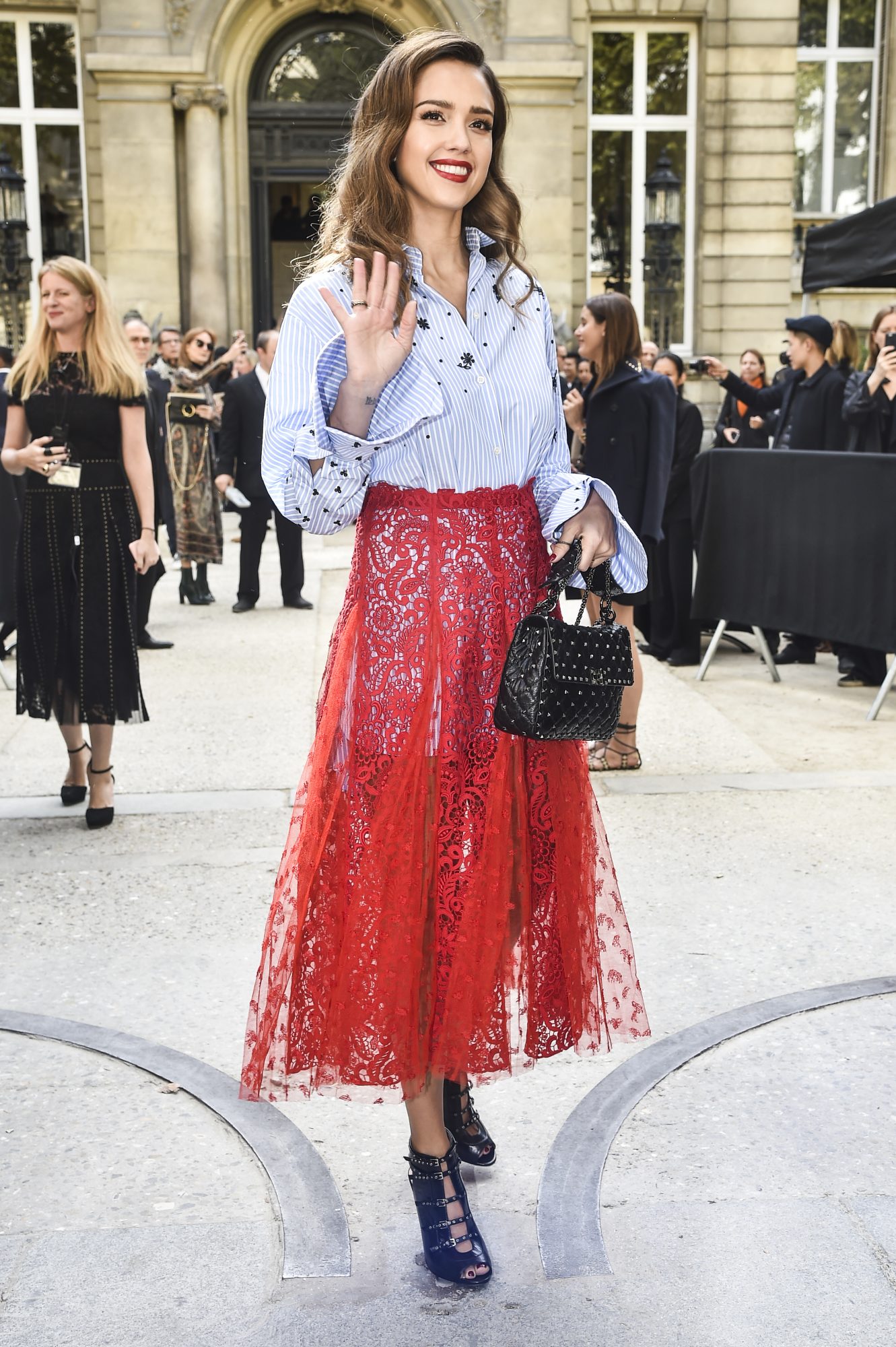 Her studded Valentino Rockstud Medium Matelasse Leather Shoulder Bag and her badass leather strappy heels add an edge to this mixed media look. She's representing all the styles and it's working better than anyone could have imagined.
Then again, it's not at all surprising that Alba has made this couture look wearable. Her Instagram feed proves she's an advocate for comfy, yet extremely stylish, clothes.
Take for example this Narciso Rodriguez shift dress she wore to the designer's show at New York Fashion Week a few weeks ago: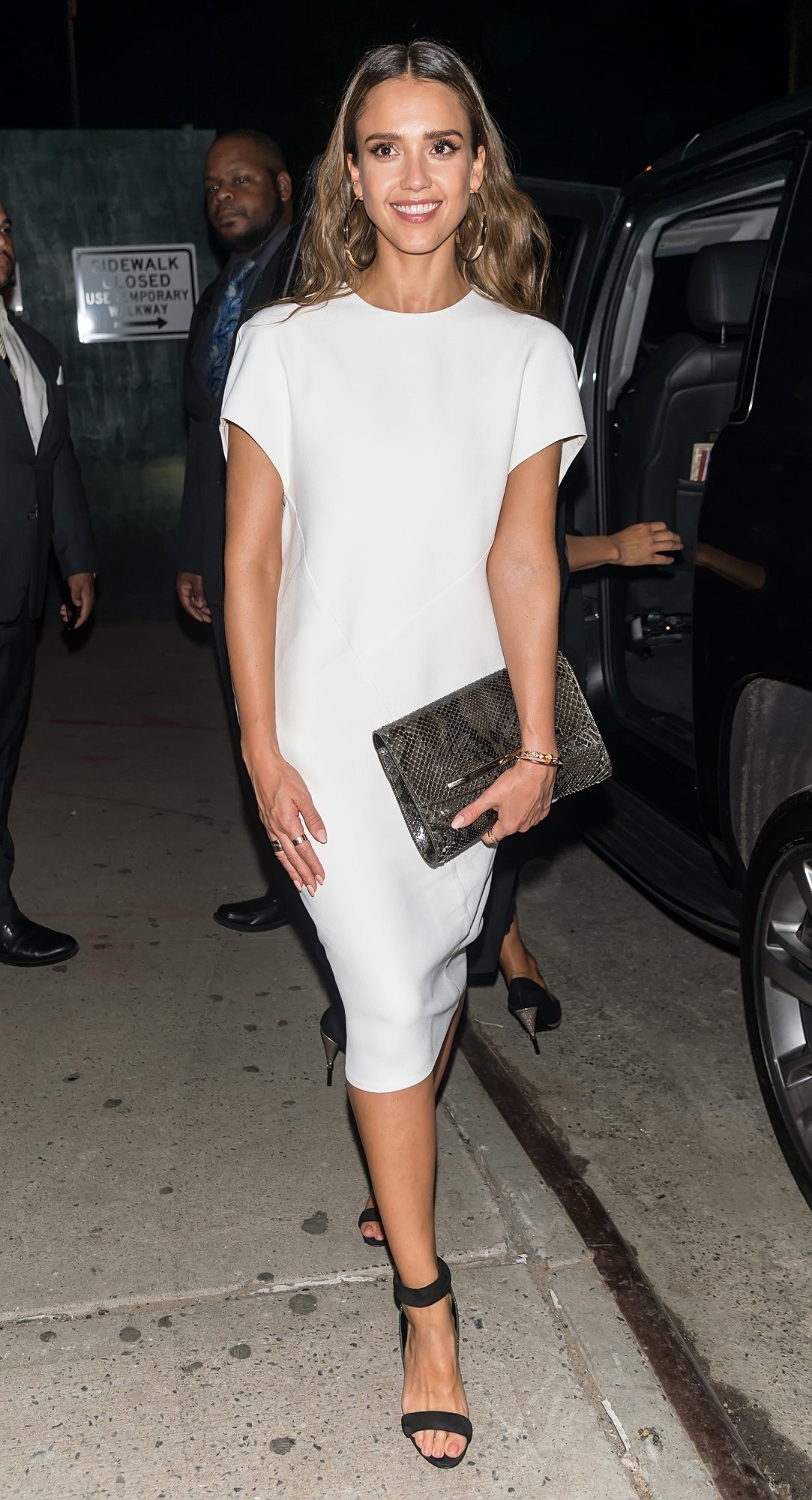 Comfortable yet couture AF. You go Jessica! The mother of The Honest Company cannot and will not be stopped. We can't wait to try this look ourselves and to also see what else this fashionista has up her button-down sleeve!