Jessica Alba says that young actresses have just "accepted" sexual harassment in the industry, and it's breaking our hearts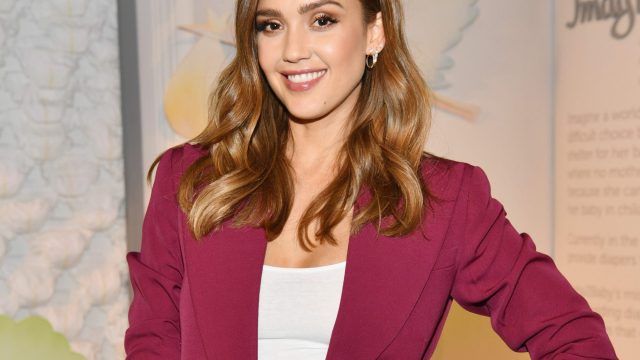 In the seven months since the allegations against Harvey Weinstein came out in the New York Times and the New Yorker, sparking the #MeToo and Time's Up movements, more and more women in Hollywood are opening up about their own experiences with sexual harassment — often going back decades.
Jessica Alba is the latest actress to share her experiences being sexually harassed while growing up in the entertainment industry. Talking to CNN's TalkAsia, the actress said, "Of course I have [experienced sexual harassment]. All the time along the way."
The actress, who began acting when she was 12 (she first appeared in a 1994 movie called Camp Nowhere and had a brief recurring role on Nickelodeon's The Secret World of Alex Mack), said most young actresses learned that sexual harassment was "accepted" as inevitable in Hollywood.
"I don't know, I guess you shouldn't have accepted it, but, as a young actress growing up in the business, you just accepted that that's the way you were going to be treated," she said, adding that the harassment came in a number of ways. "[There were] lots of different circumstances. I mean, I've been doing this since I was 12. Imagine what that's like."
While, at this point — after so many heartbreaking stories about sexual harassment — Alba's admission isn't surprising, it's still devastating every time we hear someone talk about how normalized sexual harassment has become. The actress and founder of The Honest Company revealed to CNN that her experiences with routine sexual harassment have shaped the way she talks to her daughters, and that it'll be different to have that conversation with her young son. She said, "I've been in lots of different situations and that's why it's important for me to talk to my girls about them, knowing you have control over your body and over situations you want to put yourself in. There are warning signs and there's that feeling in your stomach and you have to listen to that feeling." We're so glad Alba is having these important conversations with her kids.