Jessica Alba's dusty pink maternity dress is on super sale right now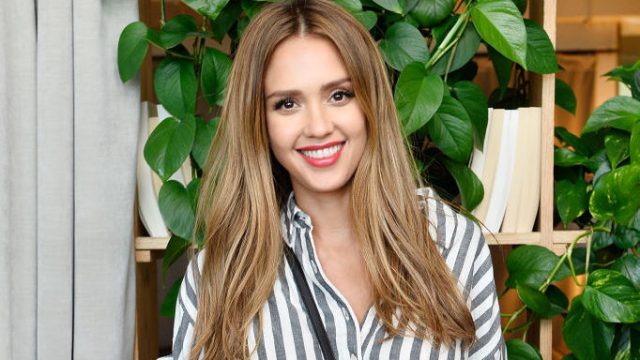 Most of the time, we're lucky enough to only have to worry about dressing one person. (Ourselves, that is.) That's partially why dressing when you're pregnant can take so much effort: Not only do you have to dress for a changing body, but you have to dress for a human inside that changing body. What if red isn't their color?
Jokes aside, maternity dressing presents its own set of challenges, which is why we're going gaga over Jessica Alba's off-the-shoulder pink Tanya Taylor dress. Even though there's plenty going on, the details feel light and playful, not overwhelming.
Jessica Alba is wearing this dress, not the other way around.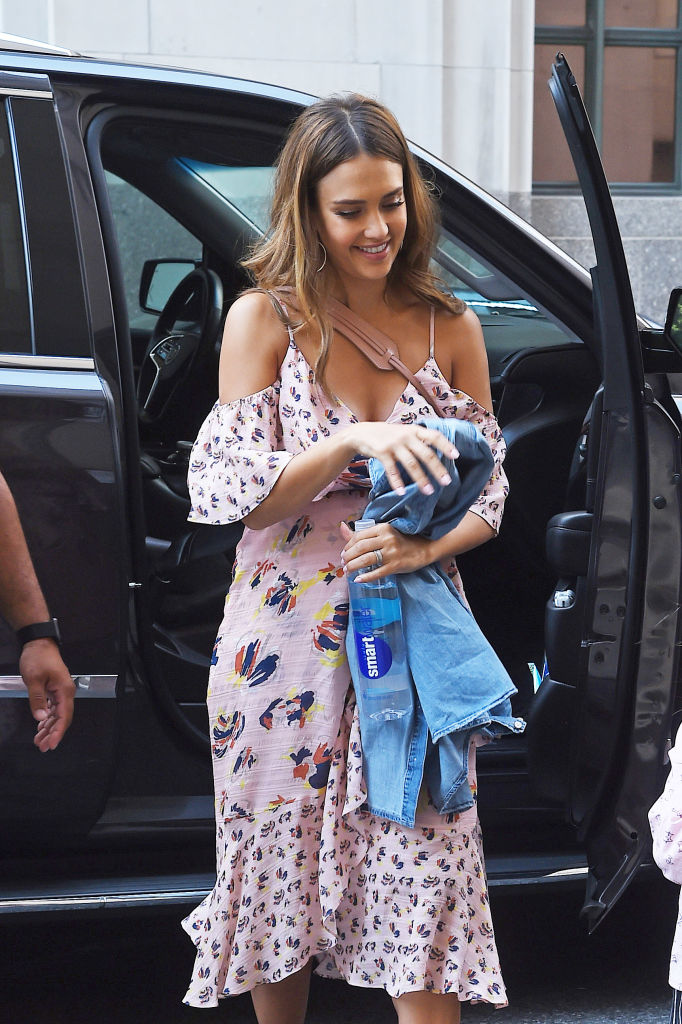 You know that old saying, "If you got it, flaunt it"? Well, we'd argue that this is appropriate for anyone who's pregnant. Accentuate that beautiful belly.
We love that instead of wearing something simple, Jessica opted for a dress with all the bells and whistles. Not only that, because she basically made this a maternity dress. The dusty pink number features layers of ruffles, a bright all-over print, off-the-shoulder sleeves, and a deep v-neck.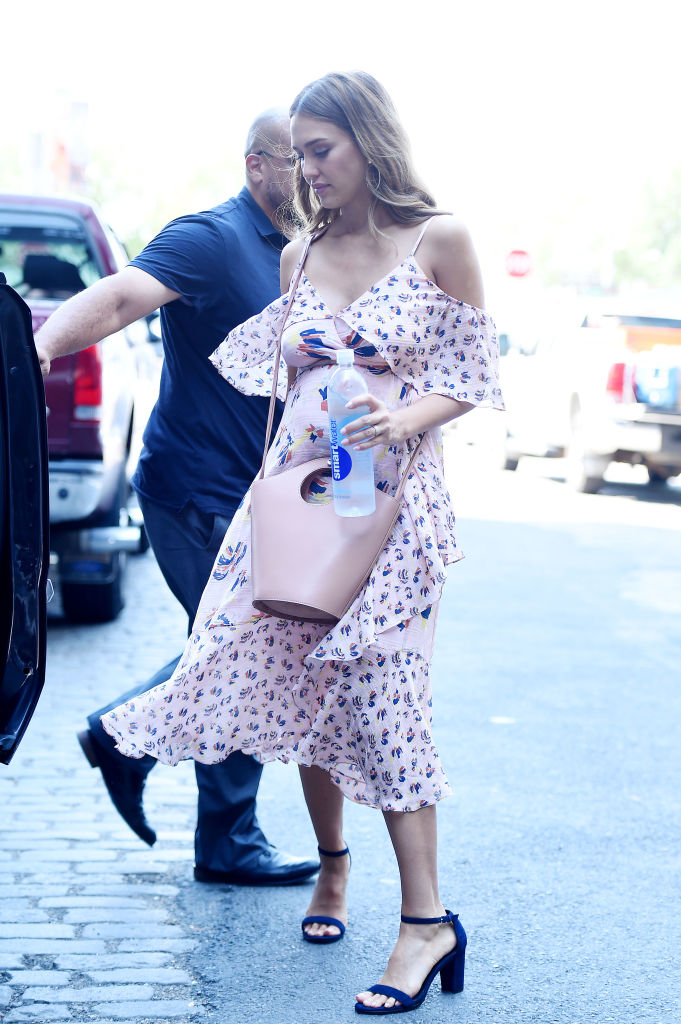 So next time you're tempted to dress down your baby bump, take some inspiration from Jessica. Grab your favorite velvet sandals, and a matching bucket bag, and go for the "more is more" look. Ruffles, details, and pastels are an easy way to have some fun with your style while still looking put-together — all while turning regular fashion into maternity fashion.
And if you can't live without this look, then you're in for some good news, because this dress is on major sale.
Spring's Tanya Taylor "Amylia Dress"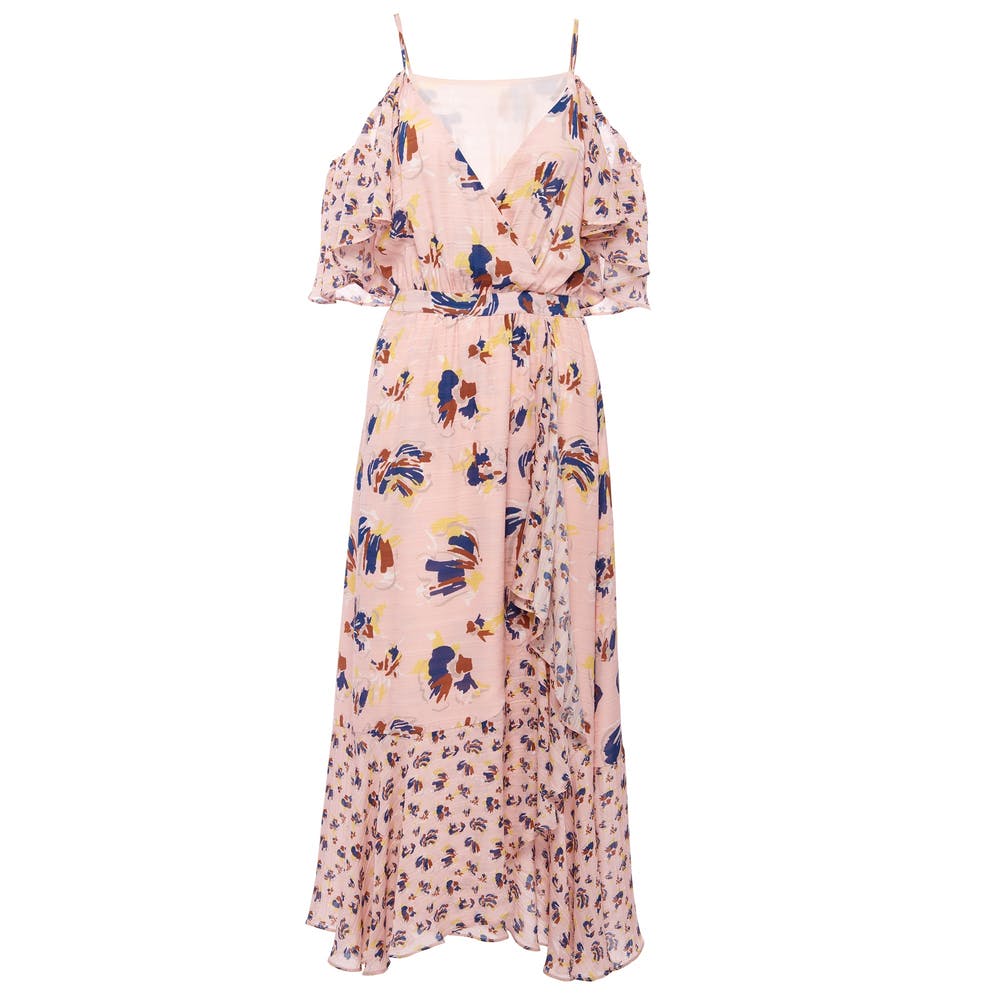 Buy here for $240. 
We cannot wait to see Jessica's future maternity pieces.