Jessica Alba was low-key having the most fun at the Vanity Fair Oscar Party
Before we even had time to recover from all the 2020 Oscars red carpet looks and that very random Eminem performance, the Vanity Fair Oscar party brought on a whole new parade of celebrity excitement. Of course, all the stars showed up and stepped out in more lavish designs, from Tracee Ellis Ross's golden goddess gown to yet another Billy Porter hat to remember. But there was one star who we believe deserves the overall Best in Attendance award: newfound TikTok legend Jessica Alba.
Unsurprisingly, the Fantastic Four star looked stunning in a sparkly Versace gown, but far more importantly, she seemed to be having the most fun out of anyone at the event by far.
Between her Instagram stories and her TikTok account, Alba was putting out FOMO-inducing content all night long. There were definitely some drinks involved in the fun—Alba shared a photo of a very refreshing looking cocktail in her hand right next to her very smiley husband, Cash Warren. Then, she posted a photo series with the tiniest Oscar statue. The actress offered no explanation for this mini award or where he came from, she simply presented photos it floating from celebrity shoulder to celebrity shoulder. Sophia Vergara was first in the photo series.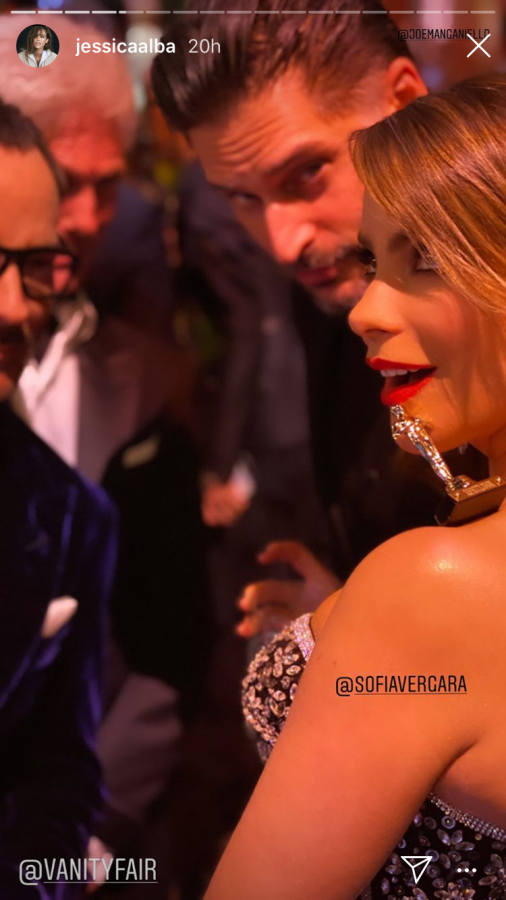 Then, Alba herself.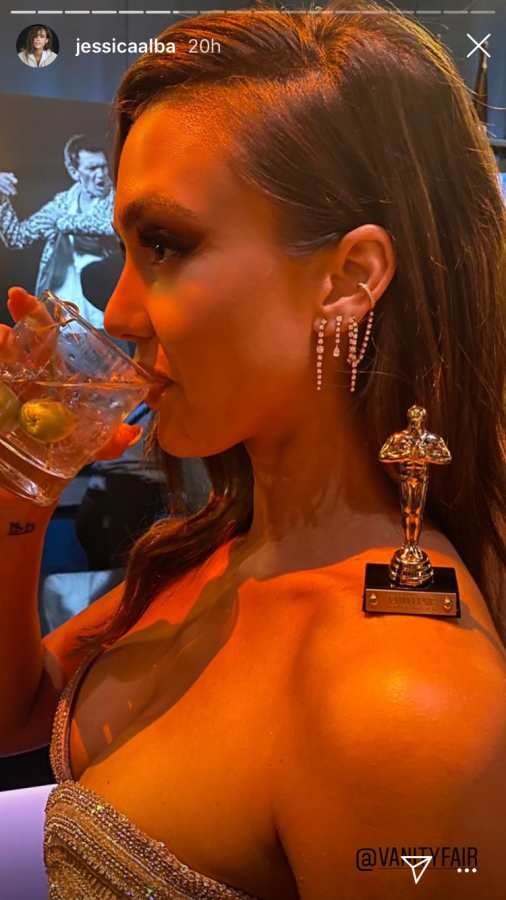 And also, Leslie Mann.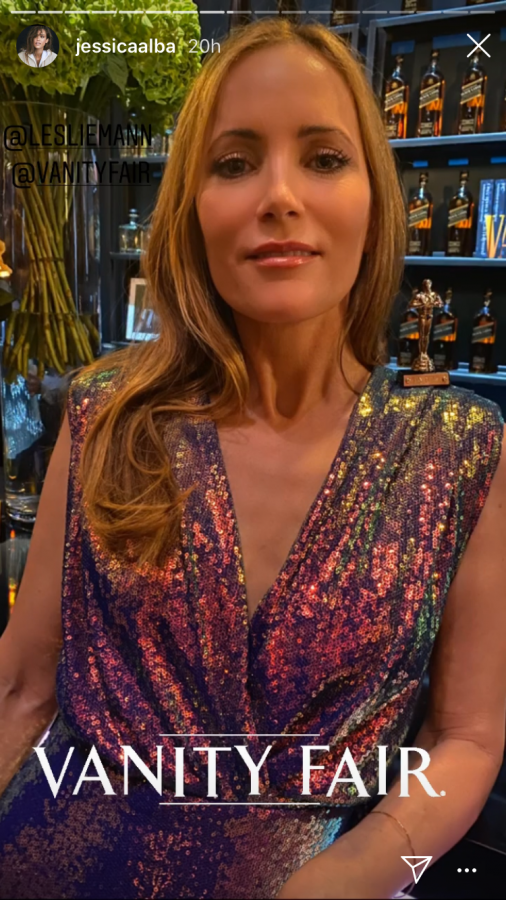 Then, the night got dancey. Alba recruited her A-list friends to join her in some TikTok dancing videos and she was clearly leading the choreography efforts. Maybe it was all the time she spent dancing for her 2003 movie Honey? You can watch the full videos on her TikTok here and here.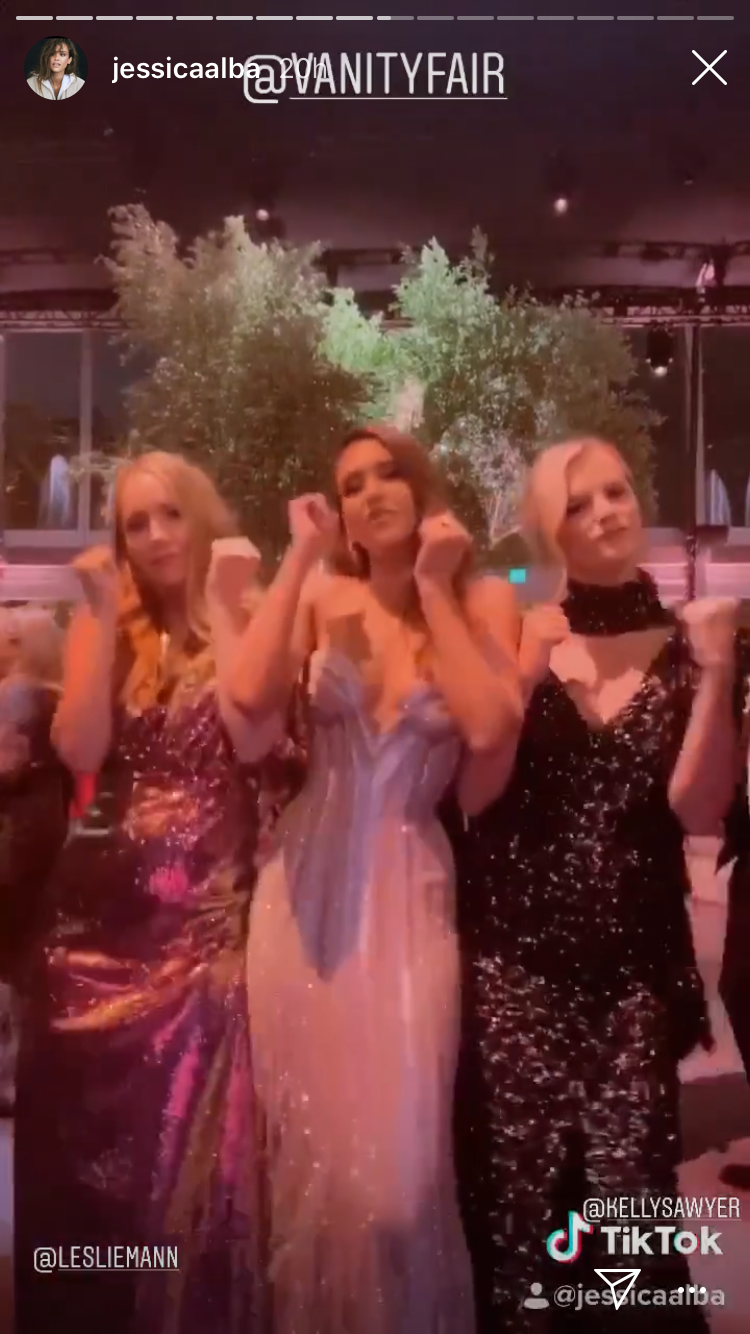 Vergara also came back into the picture for another synchronized hip-swinging moment.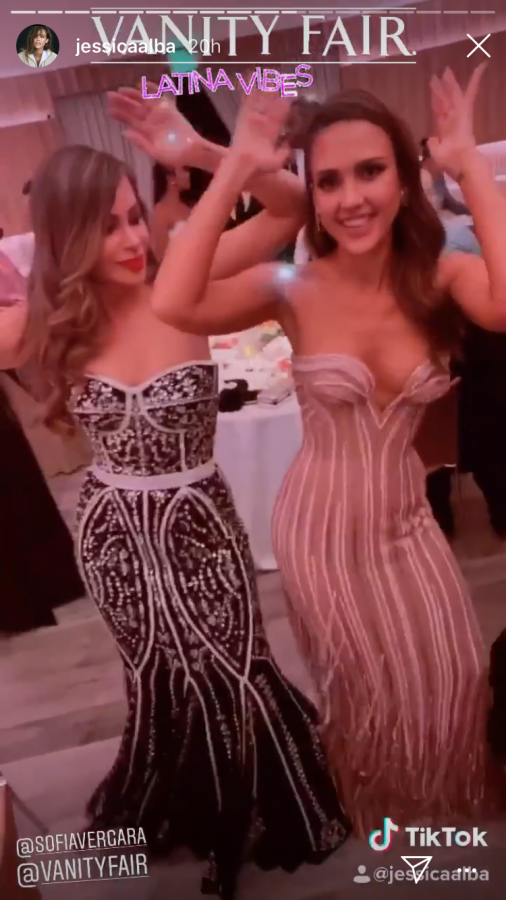 The next morning, Alba posted a photo looking back on the night, showing us that she also shared some big laughs with Chrissy Teigen. Cool cool, just your typical Sunday night.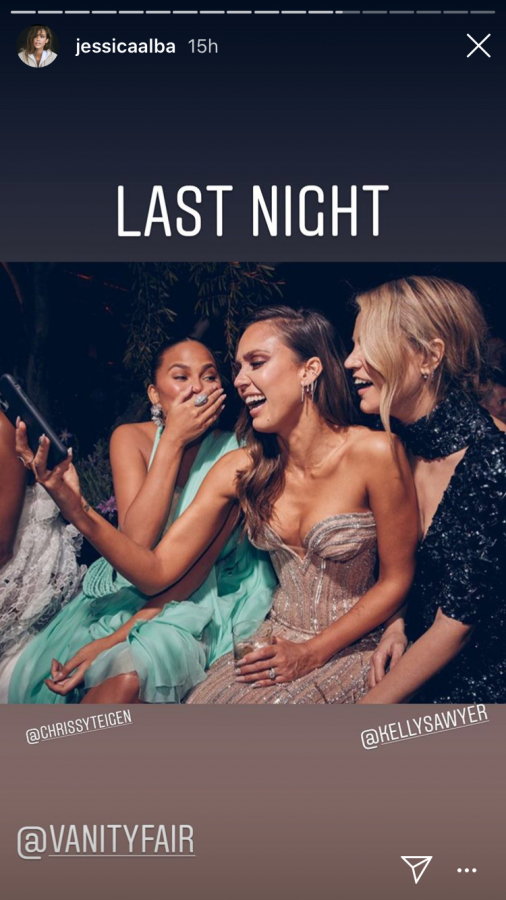 But, in much more relatable morning-after content, Alba shared a series of pics of her looking, well, dead tired while on the set of her TV show LA's Finest.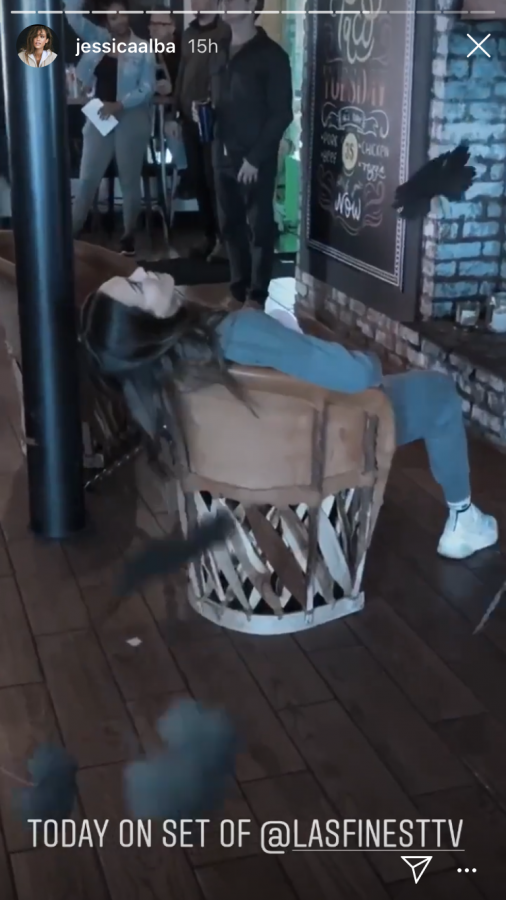 After sharing four more photos of herself lying down in various places on set, she officially declared herself "Over it." And we think it's safe to assume the "it" in this case is likely referring to a brutal hangover. But, with the night of non-stop fun Alba appeared to have, we're sure it was all worth it.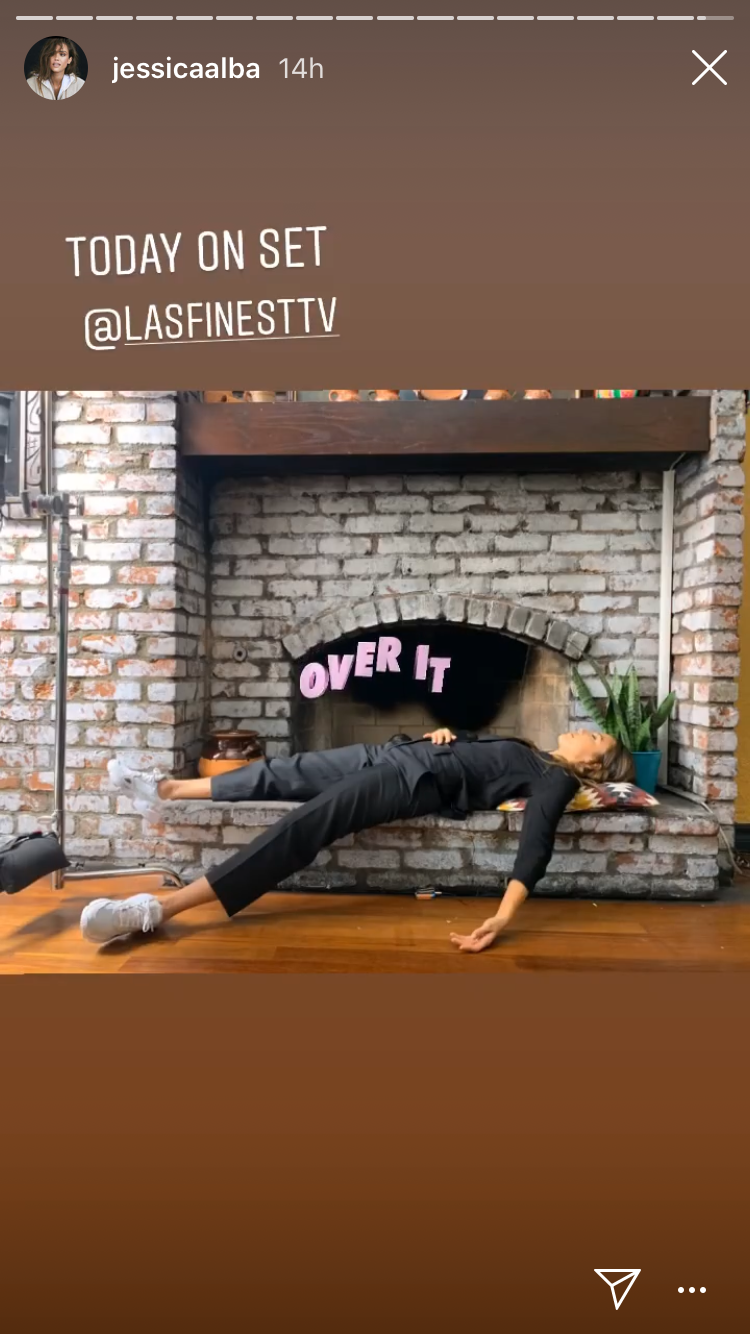 So congratulations are in order to Alba for being the life of the party on Oscars night and for still managing to make it to work the next morning, dead or alive. We need an invite for her next party showing.