Jessica Alba, Jenna Dewan, and Olivia Munn all wore the same $13 lipstick on the red carpet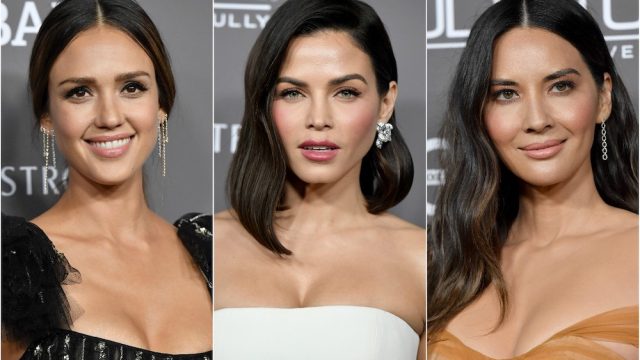 What do Jessica Alba, Oliva Munn, and Jenna Dewan have in common? Aside from being naturally beautiful (and famous celebrities), they all wore the same drugstore lipstick to the Baby2Baby charity gala. Not only did they wear affordable makeup, but it can easily be found at Target. Celebs, they're just like us!
The actresses all wore lipstick from Honest Beauty (Alba's beauty and lifestyle brand), proving you don't have to drop major dough to look good. Both Munn and Alba used the Lip Crayon Lush Sheer in Sheer Blossom, while Dewan opted for the Lip Crayon Demi Matte in Fig. Each lipstick retails for $12.99, which leaves more money in our wallets for coffee or rosé.
In an adorable Instagram post, Alba posted a Boomerang of the three of them applying their lippies. She wrote, "Last minute touch up with @honest_beauty."
https://www.instagram.com/p/BqBiGkUlT3i
Here's how they all rocked their lipsticks:
Jessica Alba
https://www.instagram.com/p/BqB5HvYAVci
Olivia Munn
https://www.instagram.com/p/BqFwlEOAtqy
Jenna Dewan
https://www.instagram.com/p/BqEbJKagVsq
But Munn, Dewan, and Alba's affordable lipstick on the red carpet wasn't the only thing worth noting at the Baby2Baby gala. Celebs attended the charitable event to help raise funds for low-income children and to donate money to people affected by the California fires. Amy Adams also received the Giving Tree Award for her contributions to helping kids living in poverty.
Everyone, take note. You can look good, feel good, and dogood all at the same time.