Jessica Alba had a Prince vs. Michael Jackson-themed birthday party, and we have pics
Leave it to this entrepreneur/actress to have HONESTLY the coolest party ever. CEO of The Honest Company Jessica Alba rang in her 36th birthday at a star-studded event at the Peppermint Club in West Hollywood this weekend, and it was pretty much perfect. The theme? Prince vs. Michael Jackson, of course!
Celebs always seem to have a blast with theme parties, whether it's Sofia Vergara's 'Joechella' bash for her hubby, or Beyonce's "Soul Train" party that we desperately wish we'd attended. Speaking of Beyonce, she and BFF Kelly Rowland partied with Alba and her husband, Cash Warren, along with many other glamorous celebs.
Jessica wore a stunning low-cut jumpsuit, and Cash was in an amazing sparkly leopard-print suit.
Couple goals!
It looks like everyone had fun dressing up for this theme.
Really…who wouldn't?
Fashion mogul Raissa Gerona and Shay Mitchell were in attendance.
Looking fabulous as always.
As were Cameron Diaz and hubby Benji Madden.
https://www.instagram.com/p/BTe9wVklsSQ
Though we're not sure which team Benji's on, this guy has made his allegiance to Prince pretty clear:
By the looks of this paparazzi pic of Bey, she was team MJ.
https://www.instagram.com/p/BTeciKhlt2i
Though it's unclear if that hat is a nod to Michael Jackson or simply a convenient way to hide her face from the paps. We'll never know!
Shay Mitchell was live Snapchatting the whole thing, to our delight.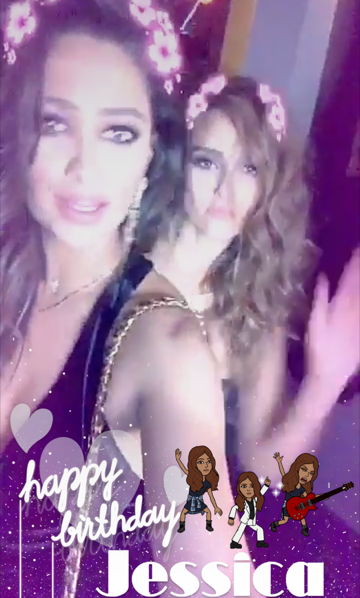 Shay and Jessica seemed to be having a blast dancing.
 And there was a macaron cake.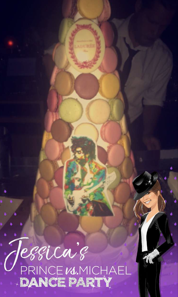 This is a new must-have for all birthday parties to come.
It's unclear if Michael or Prince won in the end, but it seems like everyone had a great time and that's all that matters. Happy birthday, Jessica!