Jessica Alba's daughter took over her Snapchat and she knows how to rock a filter
Jessica Alba's adorable eight-year-old daughter Honor takes after her mom in more ways than one. Not only is she Jessica's mini-me, she also seems to have inherited her mom's acting chops! While Jessica prepared for Honor's little sister Haven's 5th birthday party, Honor took over Jessica's Snapchat. And we learned the girl can work the camera.
Honor began her Snapchat takeover with some beauty advice. Snapping a photo of her glittery green nails, she wrote:
"Everyone needs a good manicure before a party and GLITTER."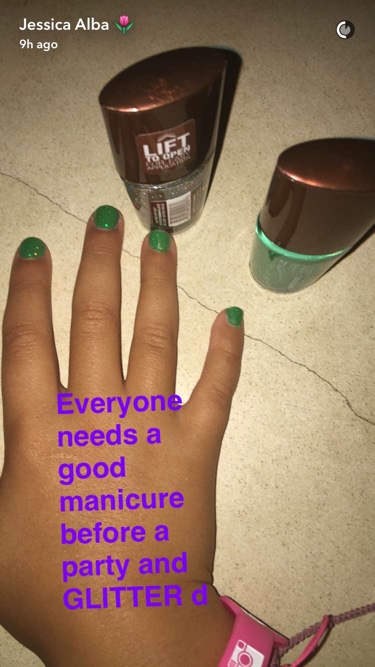 Then, she strutted her stuff with some filter fun: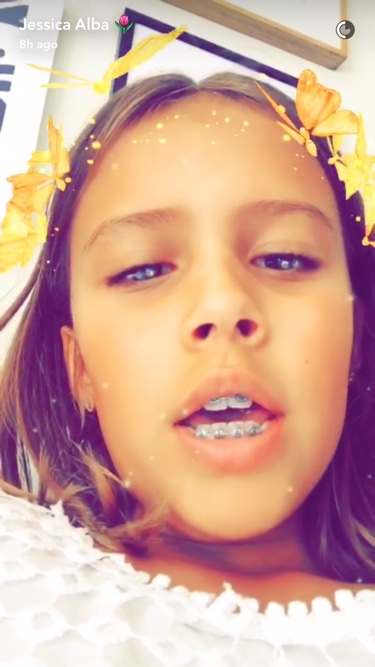 Then Honor really began to ham it up: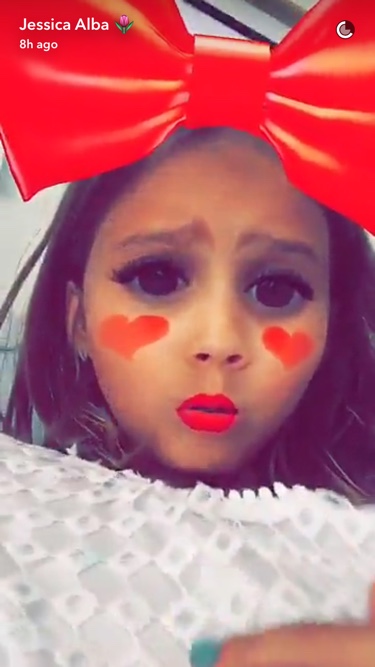 "I'm just a little girl who doesn't know how to find her own way home. I'm so sad!"
Honor then focused her attention on her little sister, offering lipstick advice: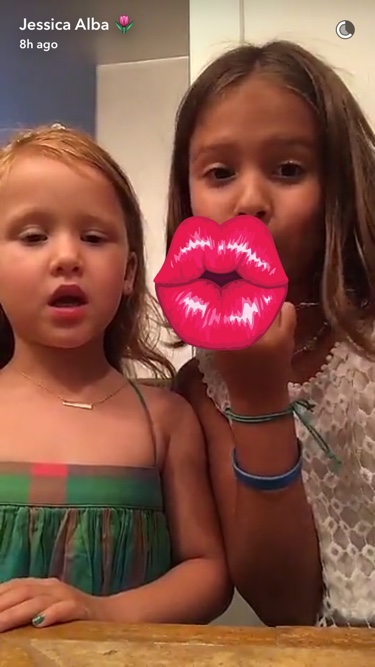 This was followed by a sneak peak of the birthday party's theme: watermelons! That cake looks amazing.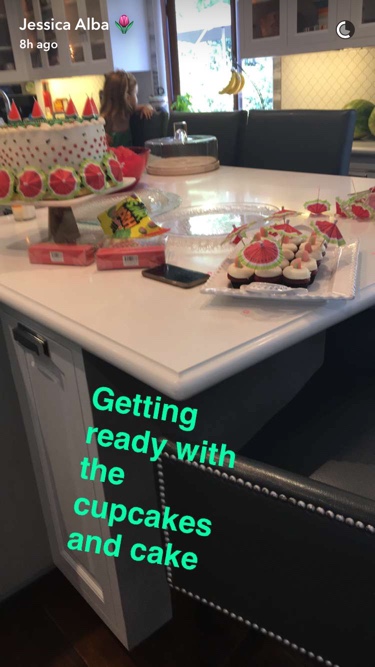 Jessica Alba then took her phone back, just in time to snap some cute photos of her gorgeous family: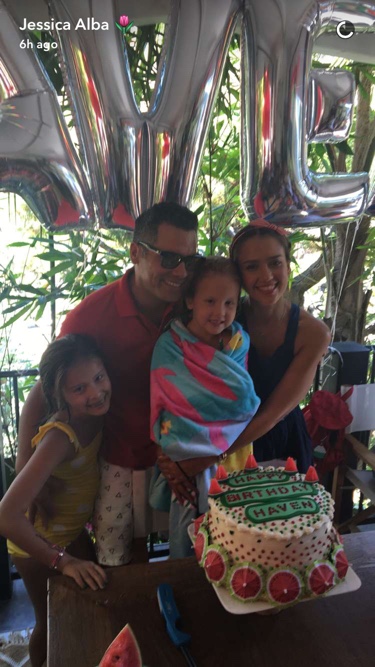 Happy birthday, Haven! Now, can we have a slice of that delicious cake?