Jessica Alba used to think baggy cargo pants were the coolest — just like you
At some point or another, everybody has reflected on their past personal style — with either fondness or regret. Whether it was dressing in outfits to resemble Cher from Clueless or crimping your hair like Lizzie McGuire, there were probably certain looks in your style history that are totally different than how you dress now. Celebs are no stranger to these fashion reflections, not even Jessica Alba.
In the most recent issue of InStyle, Jessica talks about her old penchant for casual dressing, way before she wore stunning couture gowns to the Met Gala and fierce ensembles to the Billboard Music Awards. "I was into wearing Triple Five Soul baggy cargo pants," she says in the issue (via PeopleStyle). "I would get Hanes tank tops and dye them with Rit dye and wear Nike sports bras and sweatshirts. It was the opposite of sexy."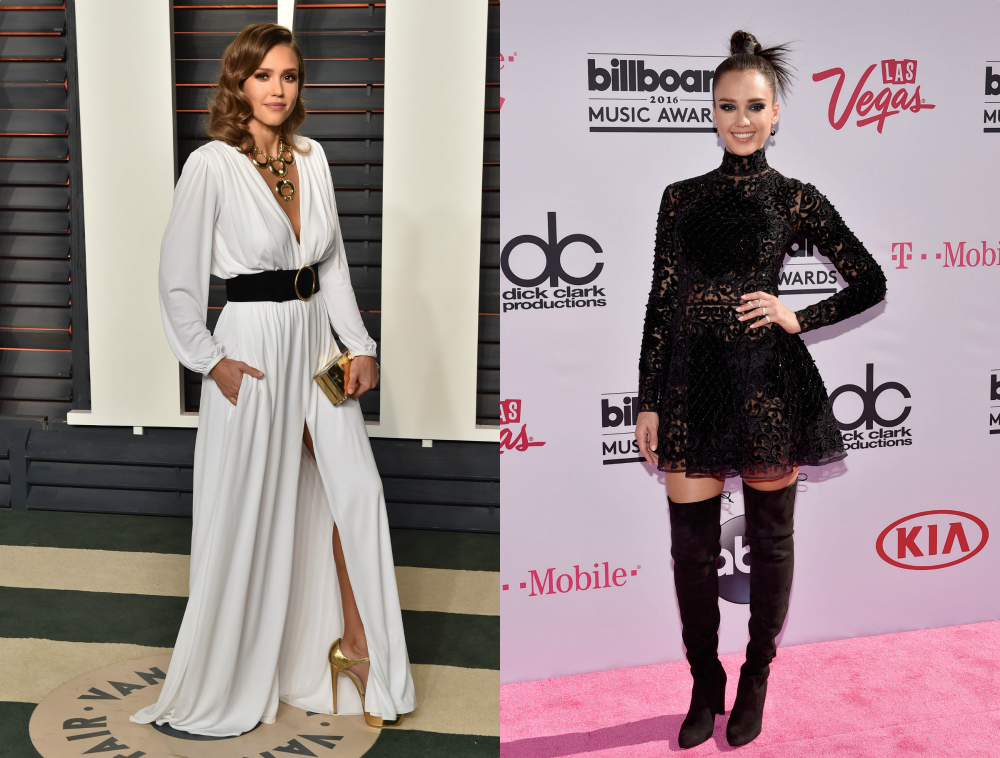 Ironically, some of Jessica's old clothing choices sound exactly like what is on trend today. While baggy cargo pants have yet to make a comeback, sports bras and sweatshirts are part of the current athleisure trend worn by fashion icons like Kylie Jenner and Gigi Hadid.
Here is a look back to Jessica's Dark Angel days when her clothing preferences leaned more towards being tomboy-esque.