Jessica Alba just shared a picture of herself breastfeeding in a Target fitting room, and we applaud her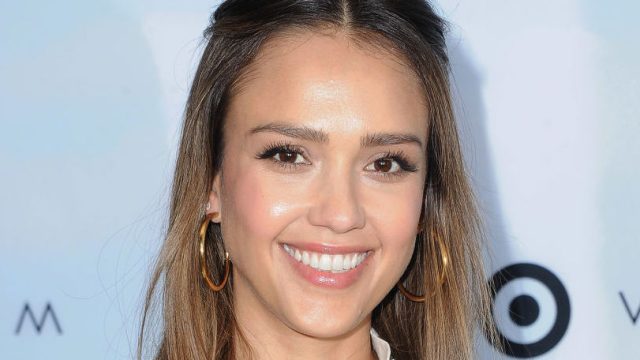 How many new moms out there have found themselves breastfeeding in a Target fitting room? Quite a lot, we can imagine. It's only natural, given that babies need to eat constantly. You've got a cart full of diapers, 15 more things on your list left to buy, and a wailing infant. What other option do you have? While this may be a reality that many new mamas deal with alone in the fitting room (or bathroom stall, or wherever else), Jessica Alba just made the whole ordeal a little less painful. The businesswoman and mother of three recently shared a photo of herself in this exact situation to her Instagram Story, and it's relatable AF.
Alba and her husband Cash Warren welcomed her third child, a beautiful baby boy named Hayes Alba Warren, on New Year's Eve 2017. The family has a tradition of strong "H" names: Hayes joined his big sisters Haven Garner, 6, and Honor Marie, 9.
In the pic, which she captions, "Breastfeeding in a @target dressing room", Alba points out her "tired eyes," which many new moms can relate to.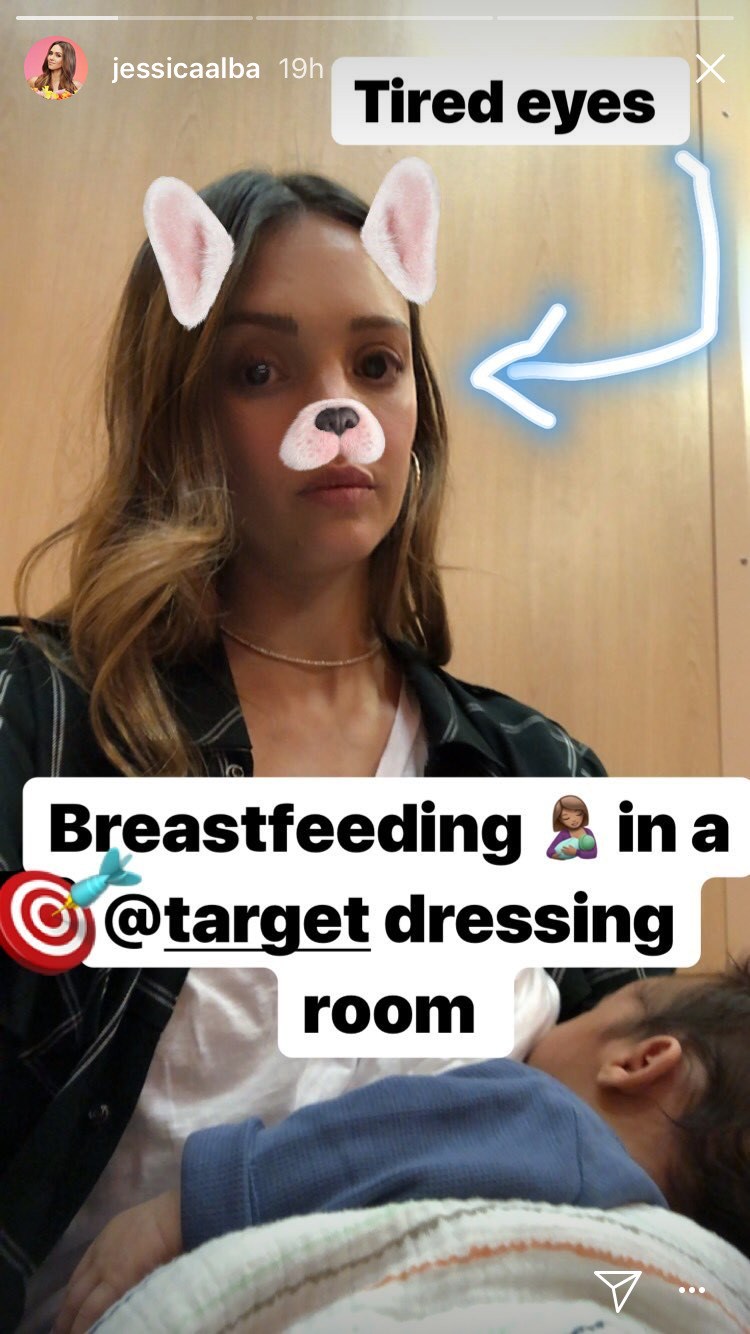 We salute you, Jessica Alba.
The Honest Company owner's candidness about the less-than-glamorous aspects of parenting is nothing new, though. She regularly talks about breastfeeding as well as how tough it is to balance working and being a mom. On February 7th, she shared a photo of herself breastfeeding her newborn at the office.
"Went into my @honest office today for a board meeting, although I'm still technically on mat leave. Not gonna lie, it's impossible for me to completely unplug from work ...and it felt nice being back -even though it was just a half day. Baby boy came to visit/eat at lunch. Felt very productive today."
Jessica Alba told People in 2017 that, for her, parenthood is a constant learning process and she's figuring it out as she goes. "I don't try to pretend like I have all the answers," she said, "and I certainly don't think I'm perfect."
We love this attitude. Everyone is just doing the best they can!
Of course, Jessica Alba isn't just like us. But, at the end of the day, we're so happy that she's sharing these photos and helping normalize something as insanely normal as breastfeeding. Keep fighting the good fight, Jessica!