"The Social Network's" Jesse Eisenberg is going to be a dad!
Here's something to post on your Facebook wall. According to E! News, Jesse Eisenberg, star of The Social Network,is expecting! Eisenberg and longtime girlfriend, Anna Strout, are going to be the proud parents of a bouncing baby in the very near future.
The couple got back together in January after splitting in 2012. They shared a solid ten-year relationship that began in 2002. After the split, Eisenberg then went on to briefly date Mia Wasikowska, whom he met on set of the thriller The Double.
Before appearing in London's The Spoils in early January 2016, Eisenberg worked to raise $500,000 for Middle Way House, a domestic violence and sexual abuse shelter in Bloomington, Indiana. His efforts ultimately enabled the shelter to pay off their mortgage. So yes, Jesse Eisenberg can be considered a hero, but that's a story for another day. Perhaps Middle Way House is what brought the couple back together. Strout's mother is the director of the shelter, after all.
Strout and Eisenberg were officially back together when photographed at a January 2016 NBA game.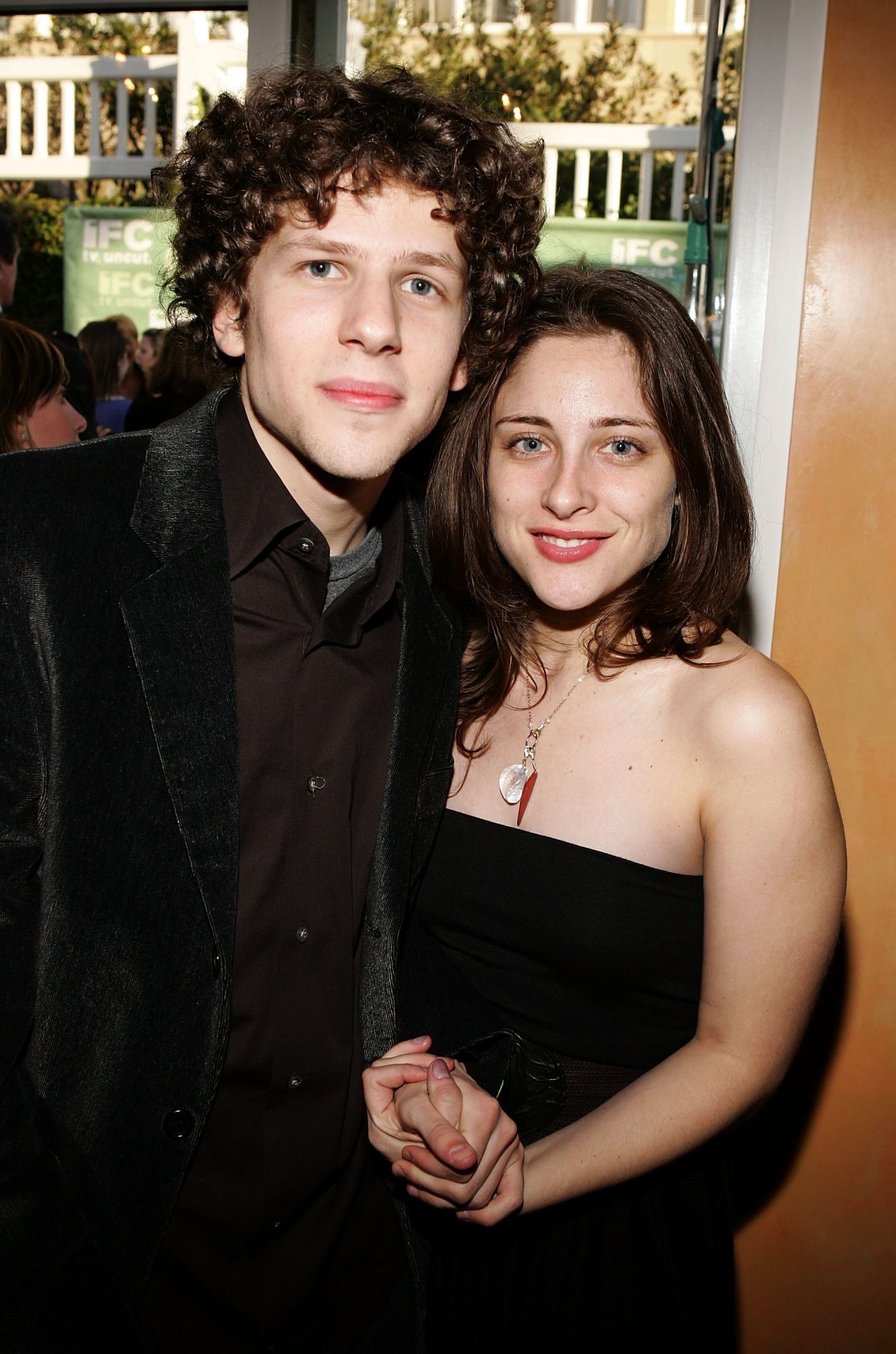 Their relationship story is something to be envied. In 2011, Eisenberg told Seventeen Magazine that Strout was the only woman he ever dated, and the secret to their success was just being nice to one another.
Several fan accounts recently posted candid images of Eisenberg and a very pregnant Strout in an OBGYN waiting room. But the couple has always been private and we are on board for respecting privacy.
We love hearing about relationships like Eisenberg and Strout's that stand the test of time, and we absolutely cannot wait to see how adorable baby Eisenberg is going to be. Hopefully we won't have to wait long!