Meet the inspiring yogi who proves you don't need to be slim to be healthy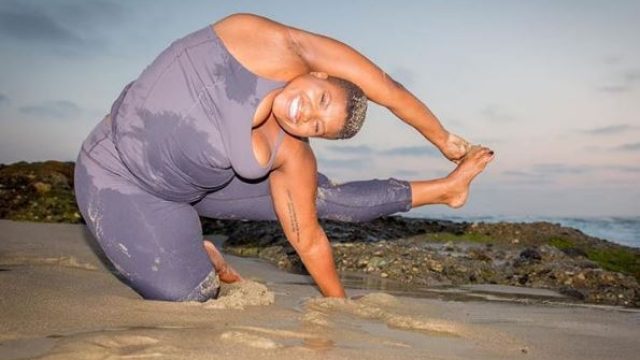 Ideally, yoga is a welcoming, inclusive form of moving meditation that makes you feel good inside and out.
But in reality, most yoga classes are focused more on changing the way your body looks than loving the body you have now. If you're a plus-size woman in particular, yoga studios can be intimidating, unwelcoming places.
Jessamyn Stanley is on a mission to change that. A yoga instructor and body positive activist, Jessamyn wants to unpack the stereotype that yoga is only for thin, white women, and perhaps more importantly, she wants to challenge the notion that you have to be thin to be healthy.
Jessamyn is spreading her important message not just through teaching classes and leading workshops (which she does and we are DYING to take one), but through social media.
Jessamyn's become an Instagram star with nearly 200,000 followers who love her for her gorgeous yoga photos and honest, intimate captions. Seriously, check these out:
Jessamyn is living proof that yoga is for EVERYONE. If you've been wanting to try it but are worried about how you'll look or how other people might perceive you, take a cue from Jessamyn and give it a try.
Your mind—and your body—will thank you for it.