"Jersey Shore" is back with a brand-new reality show, so go ahead and fist-pump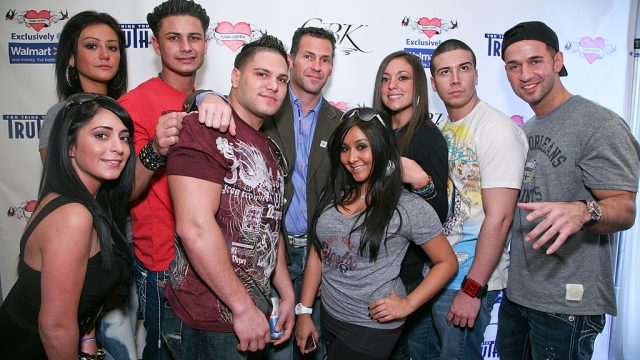 Not a day goes by that we don't miss the reality show superstars from the Jersey Shore. Lucky, the television gods have heard our prayers, because Jersey Shore is back with a brand-new reality show! So if you are looking to fist-pump, now is your glorious chance.
In spite of the crew parting ways and growing up, it looks like they are going to come back together for one more amazing party. E! has reportedly gotten the gang to commit to a season of a new reality show. It's entitled Reunion Road Trip. And if their season in Italy is any indication, this new season will be must-see-TV.
All grown up and still cool as hell!
When the Jersey Shore first premiered on MTV, people instantly fell in love. Every cast member's personality was larger than life, and their hair was, too. After the show ended, they went on to start families, begin successful music careers, and star in their very own spin-offs. Luckily, they never lost their charm  — or their love for GTL.
We almost lost hope that the gang would reunite, but Burger King stepped in. In a promotional video about a new sandwich, the whole Jersey Shore crew (minus Ronnie) appeared along side each other. And it was like they never left. https://www.youtube.com/watch?v=_rl9XvJD4VA
A brand new season is coming our way.
Soon, we will be watching this group of Jersey party people together again. Even Ronnie, who had a conflicting filming engagement during the Burger King shoot, will be there. Now that's what we call a situation!
This new season promises to be full of hilarious moments and shocking drama. How could it not?! All we want is to see Snookie and JWoww let loose. Is a drunk cartwheel in their future? One can only hope.